Escape room CCTV footage reveals intimate date between f(x)'s Krystal and EXO's Kai
It has been a few months since the relationship between EXO's Kai and f(x)'s Krystal was publicly exposed to the world.
Despite the two's hectic schedules, they are still able to meet up for dates as revealed through a CCTV footage released by an escape room game cafe the two recently visited. The pair clearly wanted privacy for their outing together as they are spotted wearing face masks. Additionally, escape rooms are known for their privacy as everyone are able to play in their own isolated groups.
With the release of the CCTV footage, netizens have shown their unhappiness with the cafe especially as this type of video is not typically released to the public arbitrarily. Some speculate that the cafe wanted to promote their business, but it seemed to have the opposite effect. Netizens are shaming the cafe for the breach in privacy and are disgusted at the exploitation.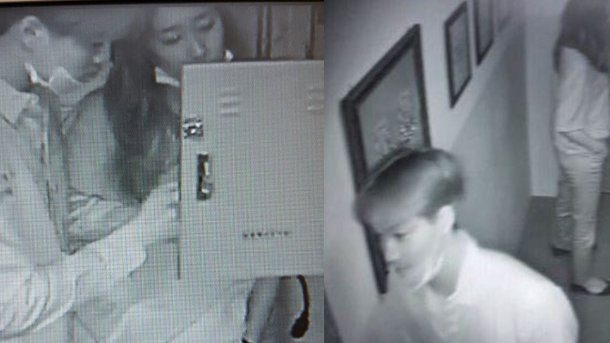 Source: YTN
Share This Post