Euaerin and Minha suddenly "graduate" from 9MUSES
Girl group 9MUSES shocked fans this morning by announcing that founding members Euaerin and Minha have graduated from the group. 
With the group just having held their first solo concert back in February, many fans were confused as to why the announcement was made so suddenly. Since the announcement was made, both singers have shared letters to their fans, and their agency Star Empire Entertainment released an official statement regarding their graduation from the group.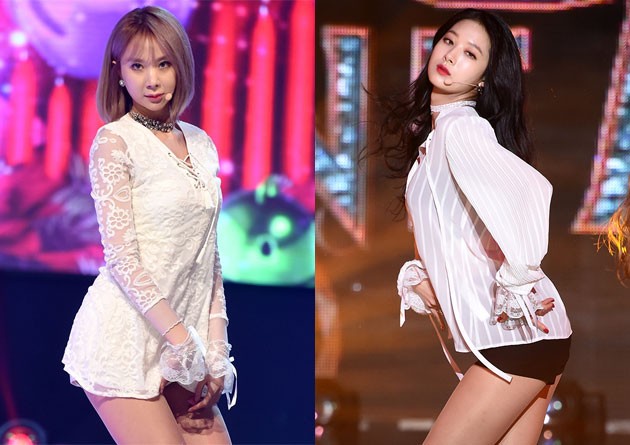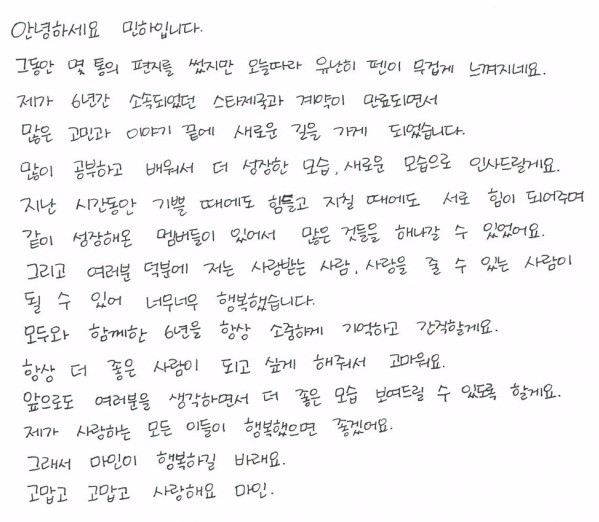 Hi this is Minha.
I've written multiple letters before but today of all days my pen feels very heavy. My contract with Star Empire that I have been with for 6 years has expired and after much talk and thought I have decided to go a new path. I will come back to you all after studying more and growing more. I could do so much thanks to the members that have stayed with me together. I was also happy to be a person who could give and take love from all of you guys. I will forever remember all the 6 years with everyone. Thankyou for making me want to become a better person and I will try to improve more and more thinking of you. I hope all of "Mine" are happy.
Thank you, thank you and I love you Mine.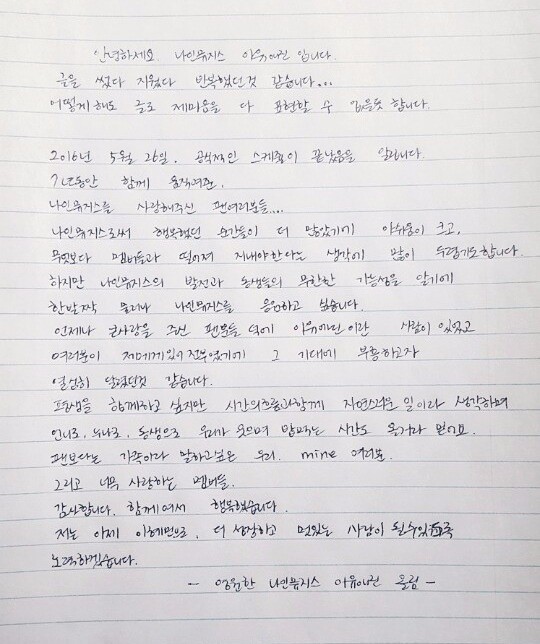 Hello this is 9muses Lee Yoo Aerin….
I'ver written and erased this many times and I don't think I can express my feelings no matter how much I try. As of 2016, May 26th, my official schedule is over. The fans who have loved 9Muses that I have been with for 7 years…There have been many times where I have been happy as a member of 9 Muses so it's saddening.  And I get a little scared to think that I will have to live apart from the members. I know the limitless potential of 9Muses so I would like to cheer for them from a step behind them.  I could exist thanks to the fans who loved me.  And I worked hard to live up to your love I wish I could be with them and all of you forever but I believe that as time passes we could all meet again. You "mine" are more than just fans you're family. And to my beloved members, thank you I was happy to be with you. From now on I will work to grow and be a better "Lee Hye Min".
– From Lee Yoo Aerin, forever a part of 9Muses
Share This Post