Eunji's solo track "Hopefully Sky" slays with an all-kill on real-time charts
Jung Eunji's solo album DREAM was released just hours ago and already, the Apink member has achieved an all-kill with her title track "Hopefully Sky."
Released on April 18th at midnight KST, Eunji unveiled the music video "Hopefully Sky" along with her first solo album. The title track rose up the real-time charts on various online charts such as MelOn.
Eventually, the song was seen at #1 on all the major online charts such as MelOn, Mnet, Bugs, Olleh Music, Soribada, Genie, Naver Music and monkey3, successfully achieving an all-kill status at 3:30am KST on April 18th.
Her title track "Hopefully Sky" has a nostalgic folk and stylish pop sound that is co-produced by Duble Sidekick, long candy, EASTWEST and Eunji herself.
You can watch it below if you missed it!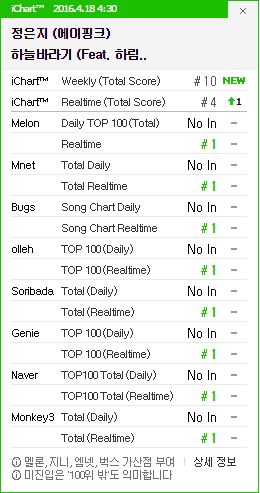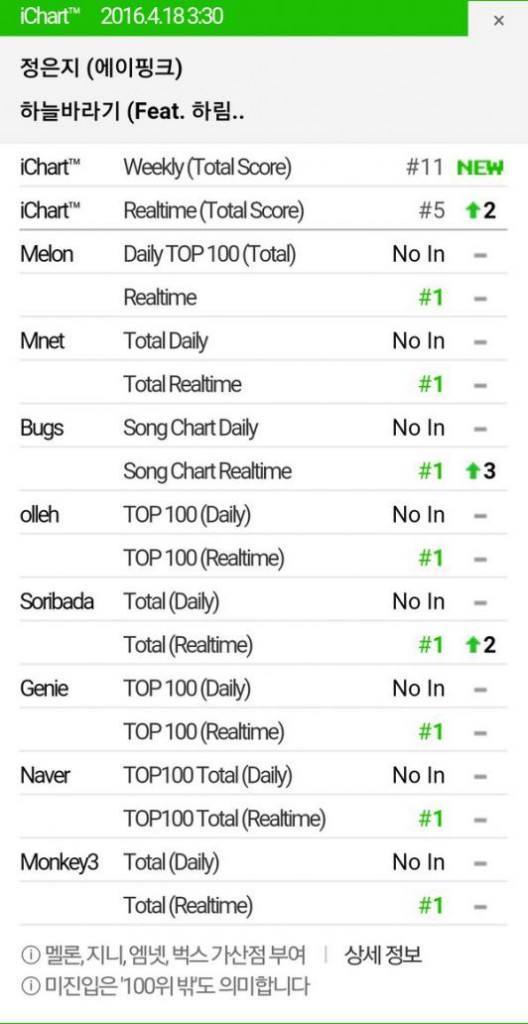 Share This Post