Everything We Know About BTOB Minhyuk's Controversy After Messaging His "Ex-Girlfriend" So Far
BTOB's Minhyuk has been swept up in a controversy after messaging a woman he called his "ex-girlfriend".
According to one couple, BTOB's Minhyuk messaged who he thought was his ex-girlfriend via Instagram, to ask her for her number because it seemed to have been deleted from his contact list.
Shortly after, her boyfriend visited Minhyuk's Instagram and left a warning comment on one of his photos, cautioning him not to contact his girlfriend and to think of his fans.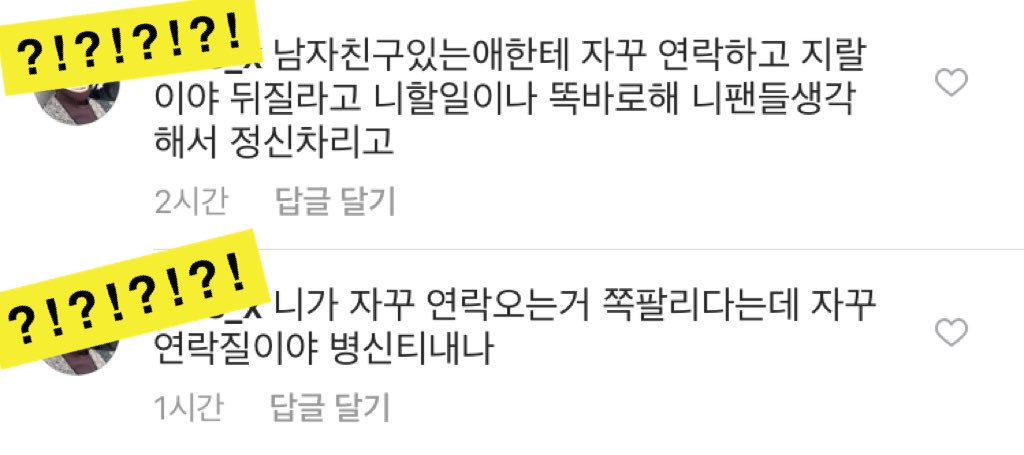 "Why are continuously contacting someone with a boyfriend, are you trying to get hit? Do what you need to do, think of your fans, and wake up."

"She says it's embarrassing that you keep contacting her, so why are you still contacting her? Are you trying to show everyone how stupid you are?"

— Boyfriend of Minhyuk's alleged ex-girlfriend
The comment was quickly captured and began circulating online, confusing many BTOB fans. Minhyuk then took to BTOB's official fan café to upload a lengthy post explaining the truth behind the situation.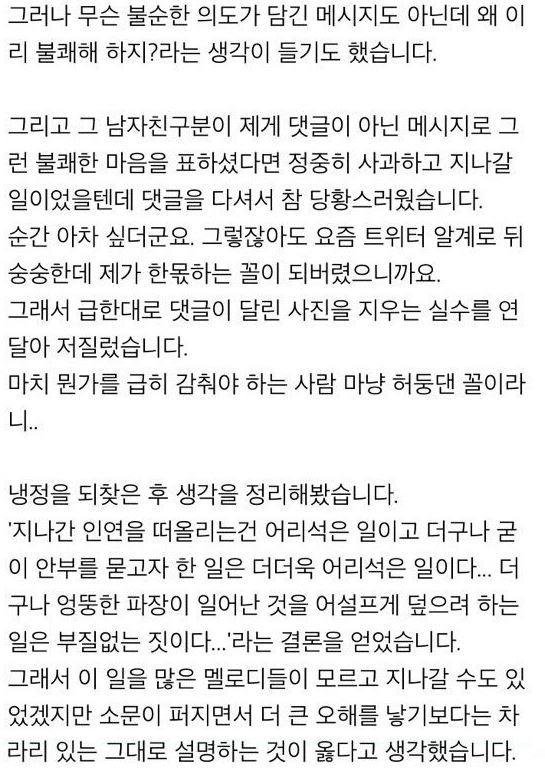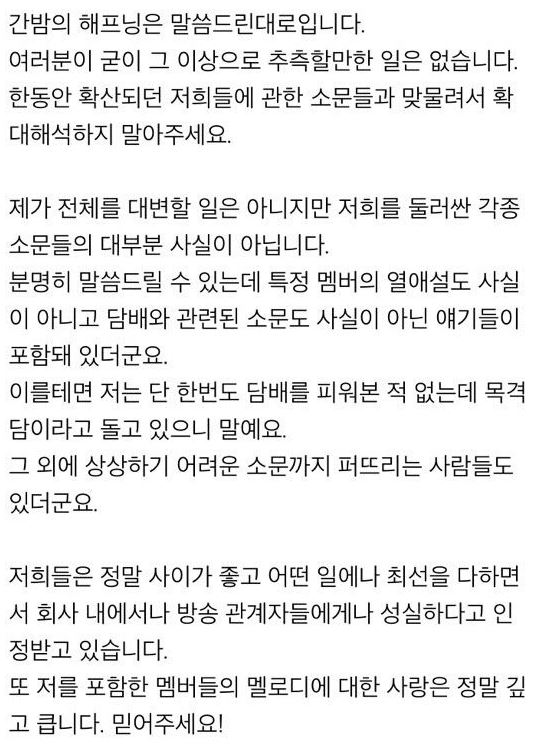 [Minhyuk] There was a personal situation last night.

It's quite embarrassing to have to explain everything that happened, but if I keep my mouth shut about this, then it could lead to more misunderstandings so I'll briefly explain.

I sent a message to my ex-girlfriend yesterday. I coincidentally came across a photo of someone who looked like her so I messaged '(Name)~ Why don't I have your number?' That was all, but I shouldn't have done something so stupid like that..

It wasn't a message with a special meaning, I just wanted to ask her how she was doing, but it has taken a wrong turn and caused a controversy. I guess her boyfriend felt uncomfortable so he left an unpleasant comment on my Instagram.

Whatever the reason, I sent the message and it's my fault for messaging her without even knowing she had a boyfriend. But I did think, 'I didn't even send it with an ulterior motive, why is he so uncomfortable?'

If that boyfriend had sent me a message telling me how he felt instead of a comment, I would have respectfully apologized and moved on, but I was surprised at how he left a comment. I was so shocked in the moment. I was already feeling a little down with all the anonymous accounts on Twitter, and now I've become another source for them.
I started feeling desperate so I made the mistake of deleting the photo. I can't believe I'm acted like someone who had something to hide..

After I regained my composure, I organized my thoughts.
I came to this conclusion: 'Reminiscing on your past relationships is foolish, and asking them how they are is even more foolish… Trying to cover up a preposterous controversy is also completely unnecessary…'
So, I know I could have just ignored this and many Melodies might never have known about it, but I thought it was right to explain everything the way it happened so that rumors don't spread and there aren't any more misunderstandings.

This is exactly what happened last night.
There is no reason for you to speculate beyond that.
Don't fall for the rumors that are spreading about us, and don't stretch the meaning of them.

I can't speak for all of us, but the rumors about us are mostly untrue.
I can tell you honestly that the dating rumors of one of our members is not true, and the rumors about the cigarettes includes stories that are untrue.
For example, I've never smoked a cigarette in my life but people claim they've seen me.
Other than that, there are people spreading more rumors that are difficult to even imagine.

We are all really close and we try our best in whatever task, and we've received recognition from our agency and other broadcasting agents for being sincere. And our love for our Melodies is deep and broad. Please believe me!

— BTOB's Minhyuk
Minhyuk's explanation post seemed to cause more controversy, however, and shortly after, the couple left more comments on another one of his photos. The posts claimed that she had never dated him and that what Minhyuk had written in his explanation post was completely different than what had actually happened.

"I've never dated him ; What do you mean ex-girlfriend, you've embarrassed yourself and made this bigger than it is"

— Alleged ex-girlfriend

"Ex-girlfriend? ㅋㅋㅋㅋㅋ Are you dating her by yourself? Reply to my DM. To me you refer to her as Miss OOO but in the cafe she's your ex-girlfriend? You're causing a show all by yourself, why can't you wake up"

— Boyfriend of alleged ex-girlfriend
"Yeah I don't want to tell the whole world, but the apology DM he sent to me and the post this idiot posted on the fan cafe are completely different. He approached me of his own accord, what do you mean dating you crazy bastard ㅋㅋㅋㅋ"

— Alleged ex-girlfriend
Soon, fans and netizens alike began forming various theories as to what Minhyuk's relationship was with the girl. As these theories began getting out of hand, Cube Entertainment released an official statement confirming that Minhyuk and the girl had indeed dated for 4 months, and that they decided to remain friends and continued checking up on each other after breaking up.
"Hello.

This is Cube Entertainment.

We are announcing our official statement regarding the controversy of BTOB Lee Minhyuk's ex-girlfriend claiming his explanation was untrue.

BTOB's Lee Minhyuk dated the ex-girlfriend involved in this controversy for 4 months, and they decided to check up on each other often to see how they were doing after breaking up. But after seeing someone who looked like her, he decided to message his ex-girlfriend and check up on her, causing a controversy.

We would like to announce that the various rumors and theories claiming his explanation as false are all untrue.

We apologize for causing more confusion and worry among fans when our initial goal was to block our fans from worrying or misunderstanding."

— Cube Entertainment
However, the alleged ex-girlfriend took to her own Instagram to clarify the situation in hopes of lessening the amount of DM's and rude comments directed towards her and her boyfriend.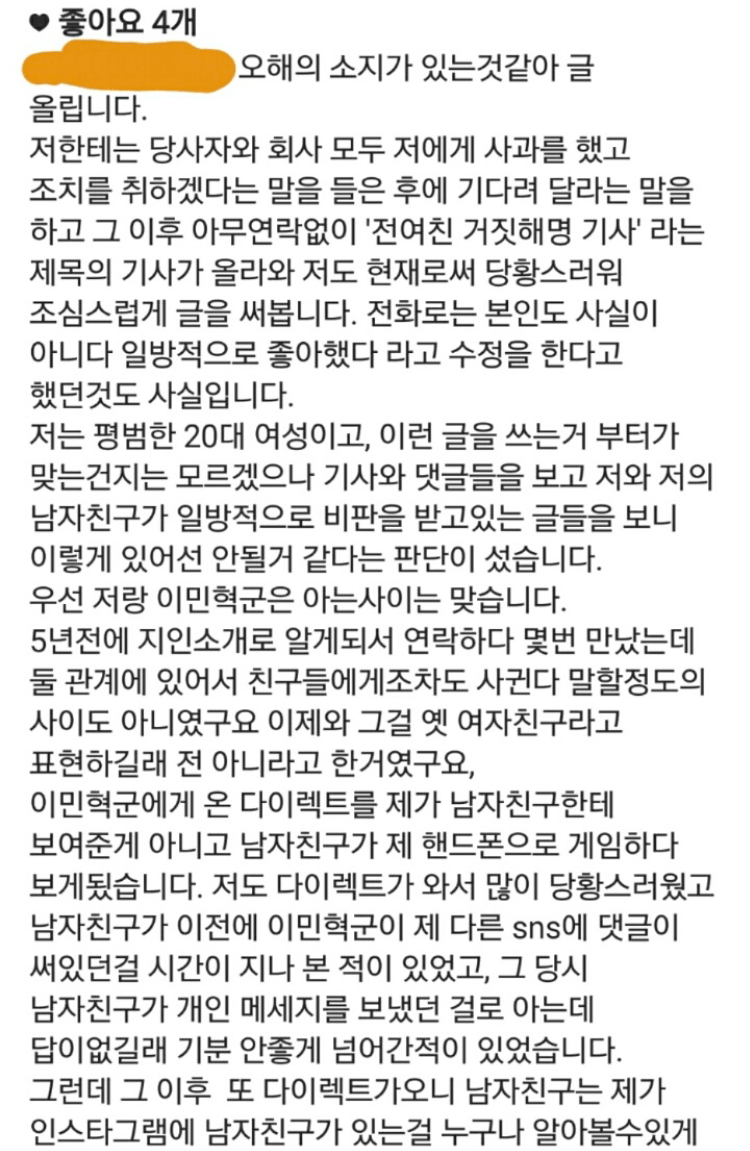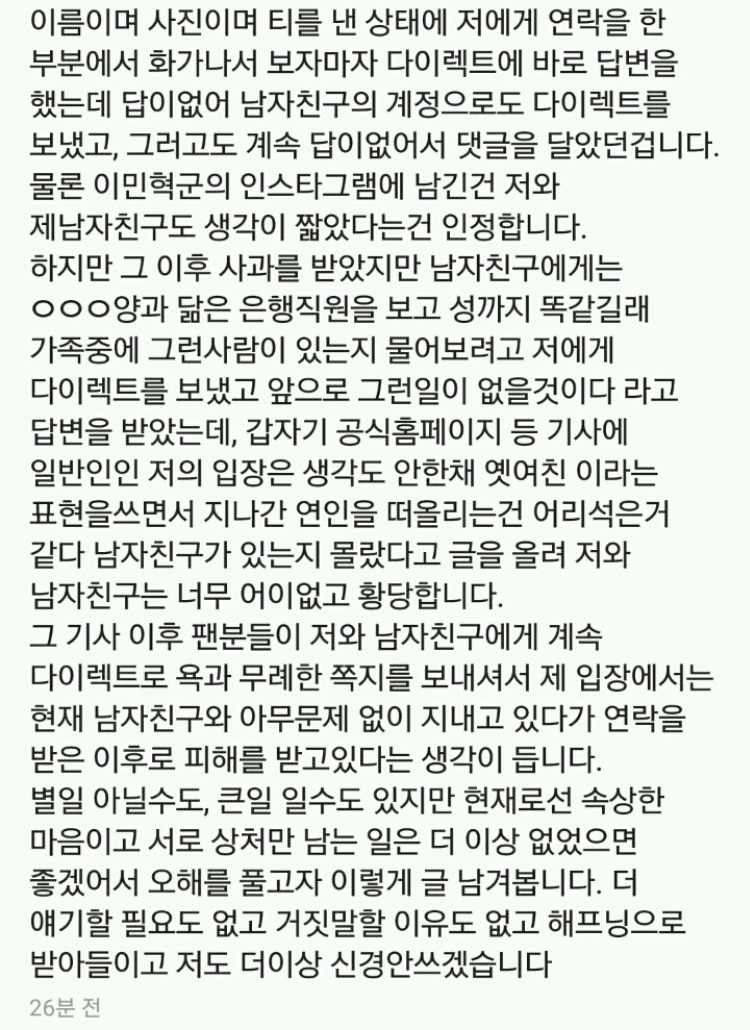 "I feel there is a big misunderstanding so I'm posting this.

Both the party involved and their agency have apologized to me, and told me to wait after they told me they would take measures, but they never contacted me back. I was shocked to see an article referring to my story as an "ex-girlfriend's fake explanation", and so I'm being extra cautious writing this. He even called me to tell me that he'll edit his post to explain that none of it was true and that it was a one-sided relationship.

I am an average woman in my 20s, and I don't know if it's right for me to write something like this, but after reading the articles and comments, my boyfriend and I are mostly receiving the criticism, so I decided that we can't just sit still like this.

I met him through an acquaintance 5 years ago and we contacted each other a few times, but our friends never thought we could be dating. Despite this, he expressed my relationship to him as an 'ex-girlfriend' so I denied that. And in regards to the DM he sent me, I didn't show it to my boyfriend, but my boyfriend saw it while he was playing a game on my phone. I was taken aback at how he DMed me, and my boyfriend had seen Minhyun's comment on one of my other SNS accounts, so he messaged him there but never got a reply so he begrudgingly let it go.

But he sent another DM so my boyfriend got pissed off at how he contacted me when my Instagram account obviously shows that I'm in a relationship because of my photos and profile. So my boyfriend DMed him back on my account and his own account but never got a reply, so we left a comment. I admit that my boyfriend and I shouldn't have left a comment on Lee Minhyuk's Instagram, but we did receive an apology. He also explained to my boyfriend that he saw a banker who looked like me and even had the same last name, so he DMed me to ask if there was someone in my family who fit the description, and also told him that this won't happen again.

Suddenly, we saw articles about how he referred to me as an ex-girlfriend and that he thought it was foolish of him to approach a past lover and that he didn't know I had a boyfriend, so my boyfriend and I were completely dumbfounded.

Since that article got published, his fans have been sending curses and rude DMs, and so I feel that our normal lives are now being negatively affected after being contacted by him. It could be a big or small issue depending on how you look at it, but as of now, I'm really hurt and I don't want to continue giving each other scars, so I'm writing this in hopes of solving the misunderstandings. There's nothing else to talk about and there's no reason to lie, so just accept it as something that happened and I won't worry about this anymore."

— Alleged ex-girlfriend
Source: Dispatch, Instiz, and Chosun
Share This Post