Here Is Everything You Need To Know About BTS "Love Yourself" Posters
BTS has been releasing new "Love Yourself" posters, causing fans to speculate how they are involved with the impending comeback.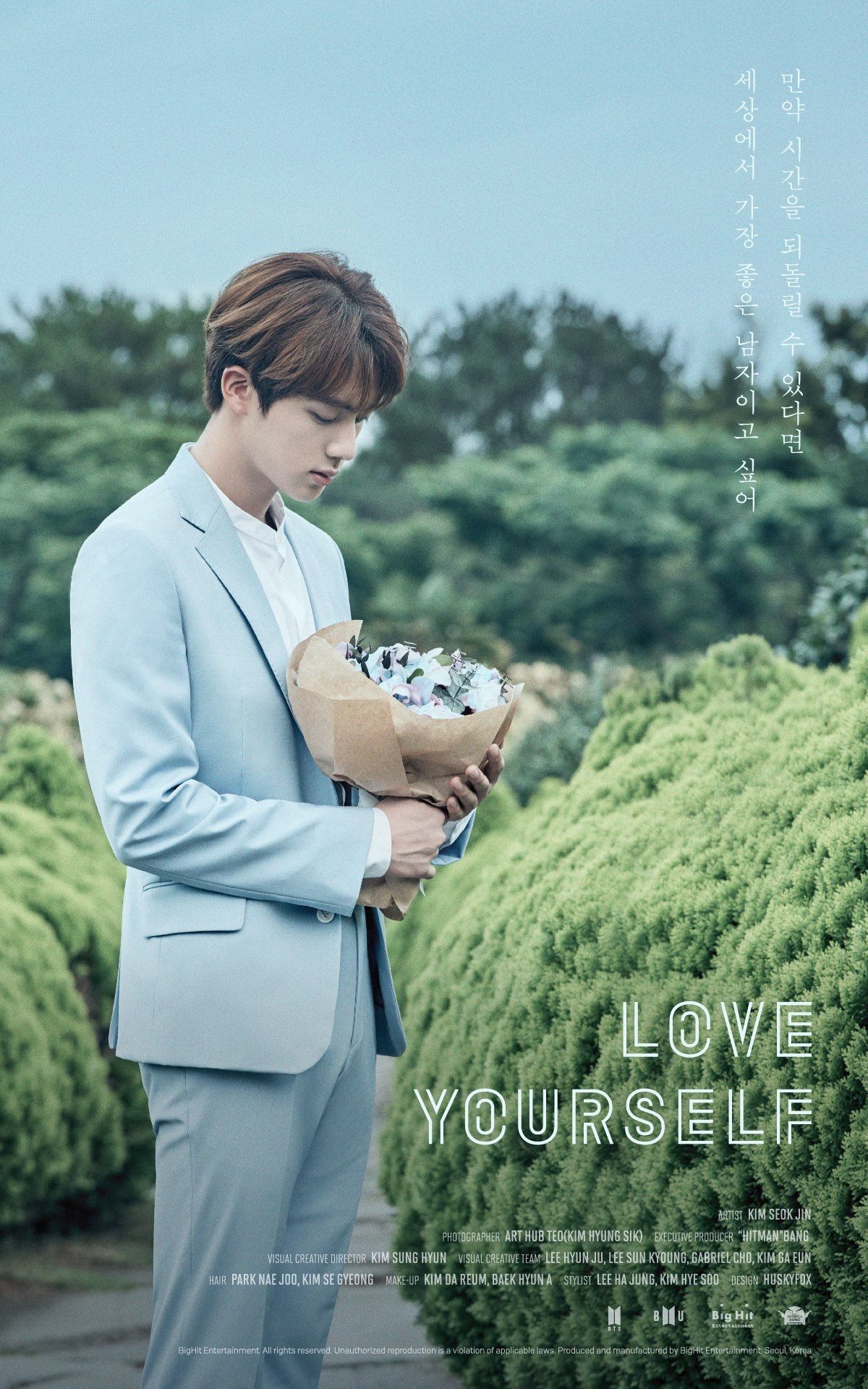 As it turns out, the posters have nothing to do with BTS's September comeback, for which they will soon be releasing official teasers.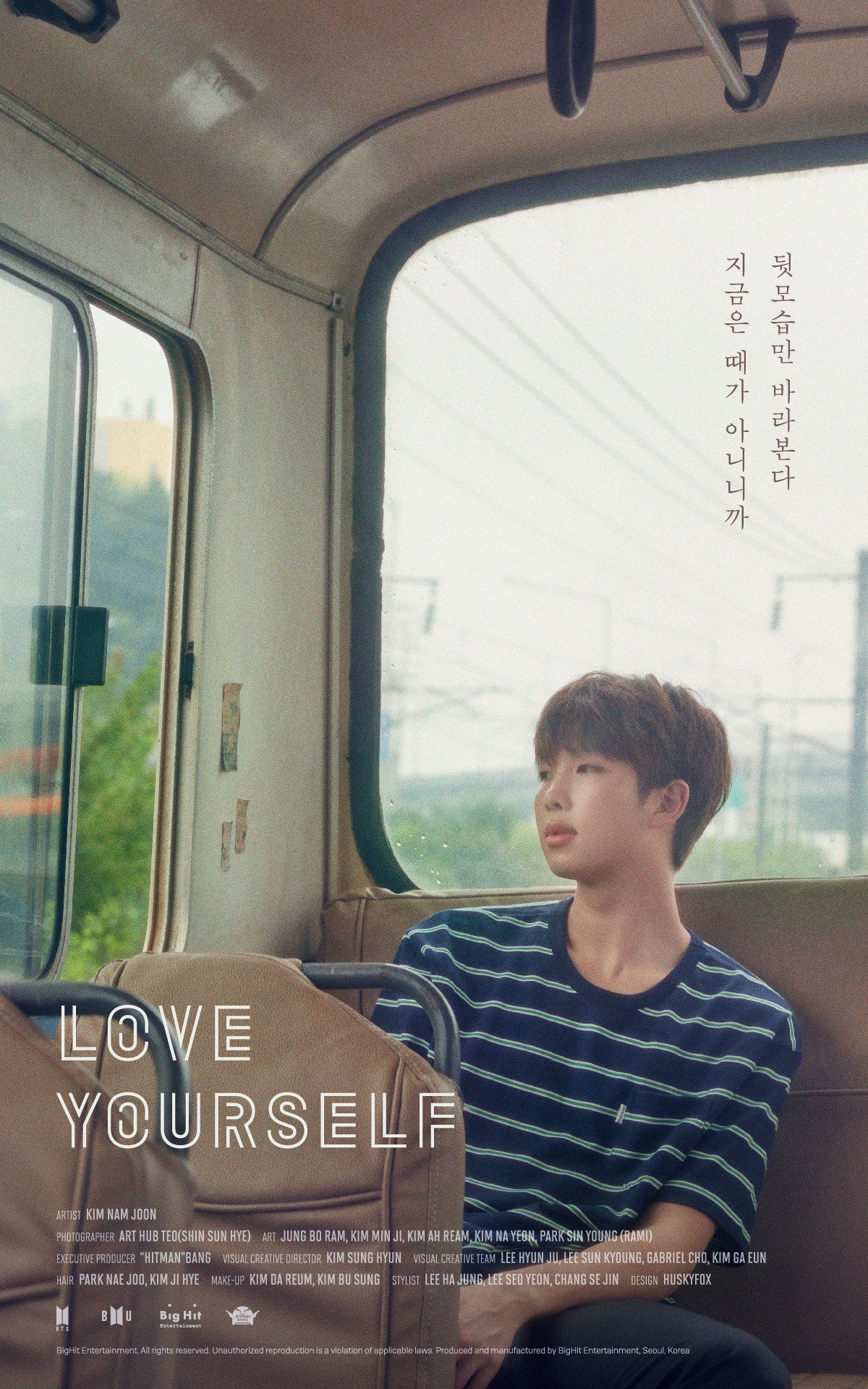 Big Hit Entertainment released a statement explaining that the new 'Love Yourself' posters are actually for a campaign that will run into next year!
"The poster that was revealed is the teaser poster that shows the overall story for the series "Love Yourself" which will continue into next year. We are planning on proceeding with the promotions for BTS's new album to be released in September later on."

— Big Hit Entertainment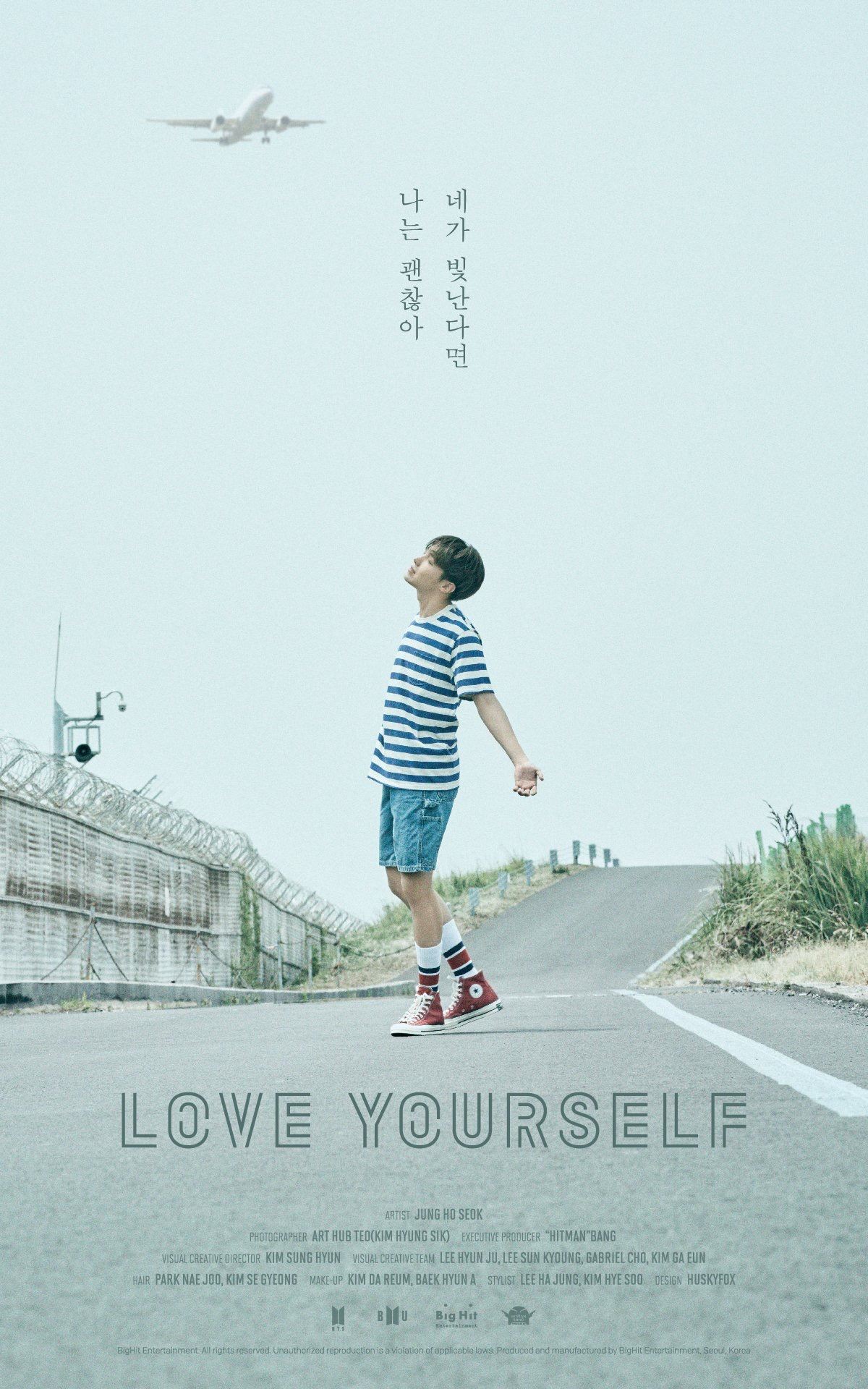 It's been speculated that the film-style posters are for BTS's rumored drama series.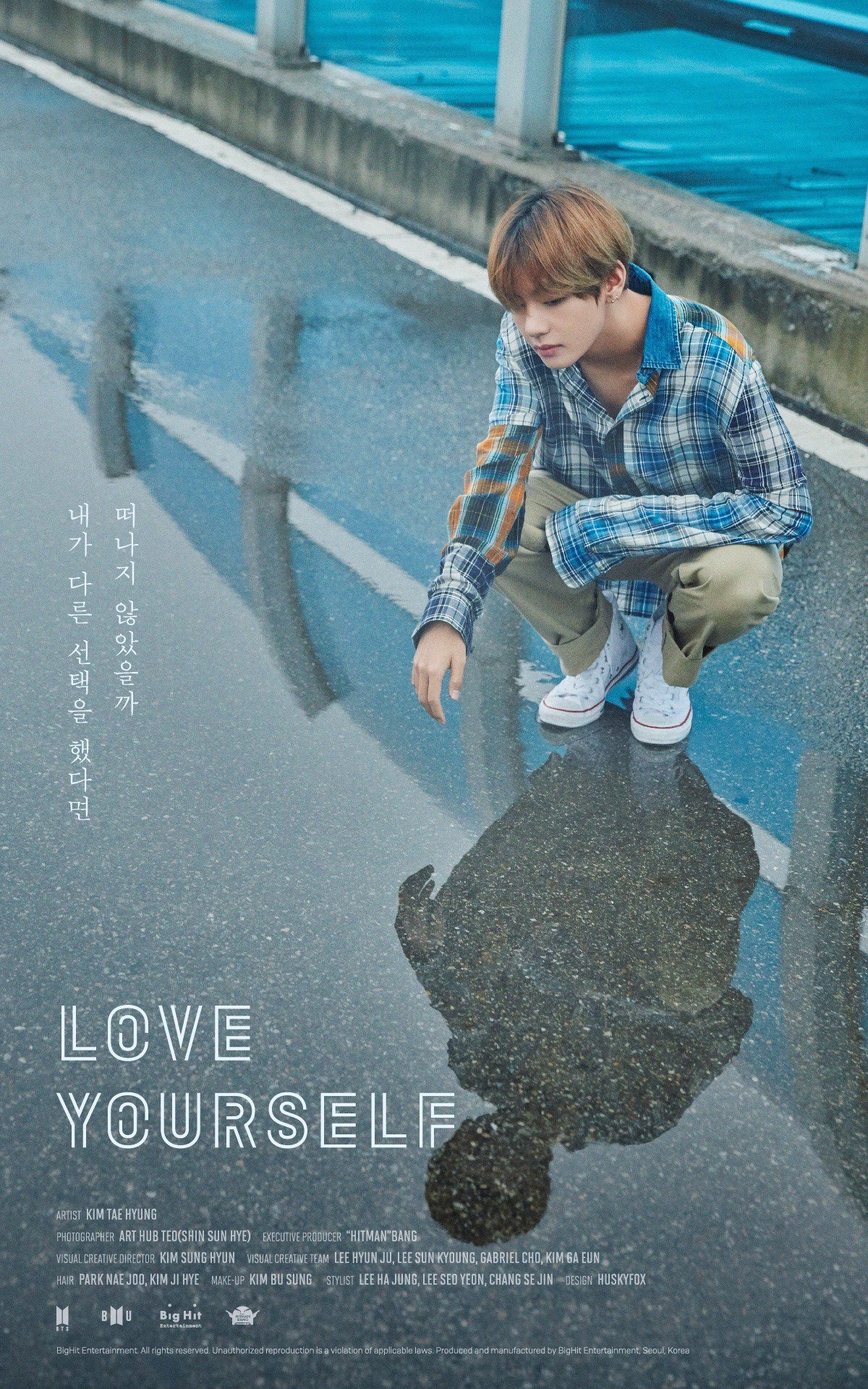 It does, however, seem to be connected to their previous concepts, with the band releasing a mysterious message connected to their 'The Most Beautiful Moment in Life' concept.
#BTS #방탄소년단 #화양연화TheNotes pic.twitter.com/uWiXlXt9gC

— BigHit Entertainment (@BigHitEnt) August 13, 2017
"Having returned from that sea, we were all alone.

We didn't contact each other, almost as if we had planned it. We merely guessed at each other's existence by the graffiti left on the street walls, the gas station with the brightly lit lights, and even the sound of the piano flowing from the old building.

Every time, the afterimages of the night come alive as a welcome. Taehyung's eyes, which appeared to be bursting with blames, all the disbelieving eyes that stared at me, Namjoon's hand which blocked Taehyung, and then there was me, who couldn't resist and ran towards Taehyung with my fists.

We couldn't find Taehyung, who had run away, and there was nobody left at the beach dorm. The only things that reminded us of what happened a few hours ago were broken glasses, clotted blood stains, and broken biscuit crumbs. Among all of that, there was one photo. In the photo with the beach backdrop, we were together and smiling.

I passed by the gas station again. There'll be a day where we meet again. There'll be a day where we're all smiling in the photo. There'll be a day where I'll have the courage to face myself completely. But now, it's not the time. There was a humid breeze today, just like that day. And the next moment, my phone rang almost like a warning. The photo hanging on the room mirror shook. On th screen, Hoseok's name came up.

'Hyung, Jungkook got into a car accident that night.'"

— BTS's Jin
Whatever it is, we certainly can't wait!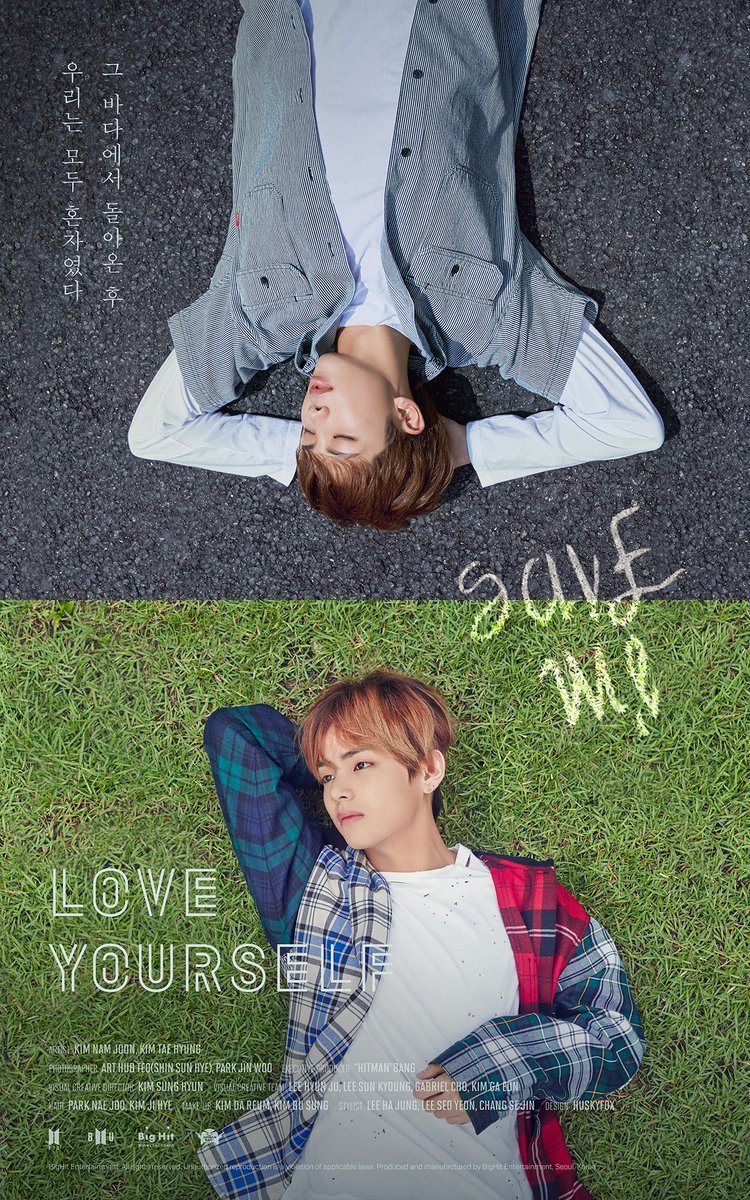 Share This Post