EXO's D.O. Has The Sweetest Relationship With His Mom, Adding To The Long List Of Reasons Why Everyone Adores Him
His love and devotion to his parents are as deep as the ocean.
EXO's D.O. (also known as Kyungsoo) is starring in a new drama, Bad Prosecutor, and with the premiere on October 5, D.O. also went on a radio show for promotions.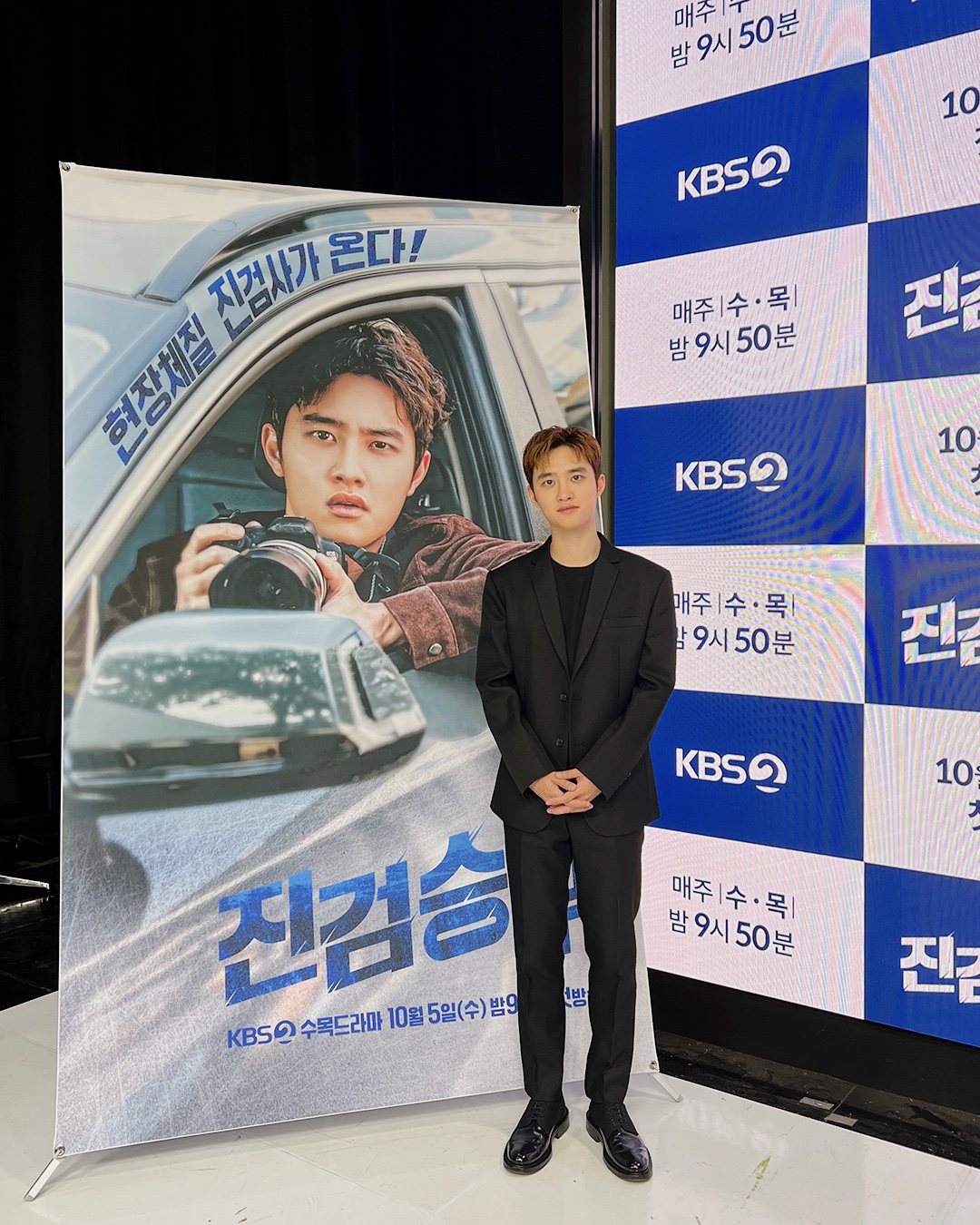 While on air, D.O. brought up his mother and even sent her a sweet video message. Though he wasn't sure she was listening, he was sincere with his words, and his tiny smile as he sent his love melted everyone's hearts.
kyungsoo's video message to his mom 💌

"mom, i don't know if you are listening to this or not, but (i want to say that) i love you, mom. i'll always stay healthy so that i can give my best."pic.twitter.com/9rbFNxrWS0

— 🌸 사랑둥이 귀염둥이 세훈이 🌸 (@milkteus) October 5, 2022
Kyungsoo brought up his parents several times on the radio broadcast, revealing that he had recently bought them a new house. While he's the perfect filial son who gives back to his loving parents, he doesn't spoil them. Kyungsoo revealed that his mother had also asked him to buy her a massage chair, but he refused and bought her a massage gun, which could more accurately pinpoint her soreness. It's an adorable anecdote and proof that his love for his parents manifests in both endearing and practical ways.
But when his mom asked him to buy her a massage chair Kyungsoo said "it's a no for a massage chair bc it's not loosen up our muscle when we need it" so he bought her a massage gun instead😂😂pic.twitter.com/sUBzKcjM35

— 귀여운 복쯍아🍑 (@dyonigiri) October 5, 2022
Kyungsoo has long been open about his love for his mom, and his passion for cooking comes from her. In fact, he applied for a cooking license for Korean food with his mother in order to create precious memories together before his enlistment.
kyungsoo working part time during his teenager years to afford vocal lesson, gave part of his salary to his mom, bought a house for his parents with a bigger yard, attending cooking license exam just to make some memorable memories with his mom before enlisting. best son award.

— sm give ksoo a (@solornbalbum) October 5, 2022
His mom is constantly on his mind, and even in the most random moments, Kyungsoo will bring up his mother and send his love to her.
Kyungsoo came to ask us, intl fans as well, to thank our parents since tomorrow is Parents Day in Korea. Remember when he went "If my mother is watching this.. Mom am I doing it well right? I don't know if I'm doing well but I'll try my best" best son 🥺
pic.twitter.com/BSvaovm0Ra

— Maggie (@saranghaedks) May 7, 2021
While they were cleaning out the anchovies Kyungsoo suddenly thought of how tiring it must have been for moms to do this chore, & JI said, "suddenly? (Then agrees with him) we shld be eating this gratefully)". KS:"Think abt it, kids".😭 pic.twitter.com/8dpOX3Fk5m

— Vocal Color Final Boss 경수 ⊙♡⊙ (on semi-hiatus) (@doitlikethis123) April 22, 2022
He's also been incredibly consistent in his goals as a son to his parents. For Kyungsoo, taking care of his health is the best way to give back to his parents. He's the perfect son any parent could ask for, as he's always obedient, respectful, and kind. Kyungsoo is the definition of a gentleman, both due to his upbringing and his innate personality.
👩🏻: what kind of a son are you to ur parents?
🐧: I'm a healthy son
👩🏻: you don't talk back to ur mom?
🐧: no
👩🏻: I'm jealous of ur mom! doesn't every child talk back to their parents?
🐧: I always grow up that way, my parents rarely scolded me#경수 #KyungSoo #디오 @weareoneEXO pic.twitter.com/90pdfRJX4i

— D.O. Heart¹² 공감⚖️🎹🌒 (@Dandanieez) November 12, 2020
Kyungsoo isn't only loved by his mom; he's the favorite of every EXO member's mother, and it's no surprise, given how full of gentleness and love he is.
kyungsoo has that special charm which makes everyone love him, particularly exo's moms and sibling 🥺 pic.twitter.com/Jj8Dpm28Rh

— D-DAY jin jeong (@KSOOVIBE) January 13, 2021
He also has many EXO-L mom fans, probably because everyone can see what a lovely son he is to his parents. No matter who he's interacting with or where he goes, D.O. has always been consistent and touches everyone with his kindness.
Share This Post