EXO-Ls celebrate Chen's birthday with trending tag, #HAPPYCHENDAY
September 21st marks the 24th birthday of one of EXO's lead vocalists Chen, also known by his birth name Kim Jongdae.
EXO-Ls from around the world sent their birthday wishes to the SM Entertainment artist with the hashtag #HappyChenDay, which went viral around the world for several hours. Fans globally tweeted their support and affection for Chen, wishing him plenty of happiness and good health on his 24th birthday.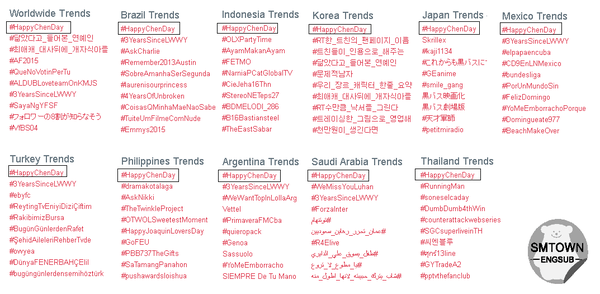 EXO's youngest member Sehun also posted a picture of Chen with several birthday related emojis to show his love and adoration to his fellow member. The picture shows Chen looking adoringly at the camera as another EXO member, hinted to be Sehun, is seated behind him.
Happy 24th Birthday, Chen!
See this Instagram photo by @oohsehun * 61.4k likes
Share This Post