EXO-Ls plan to send EXO members to Mars in NASA's next space expedition
On famous Korean forum Instiz, it was revealed that three EXO members will be sent to Mars with the help of EXO-Ls.The article recorded over 67,000 views in 20 hours and went viral among K-Pop fans who were awed by the level of dedication and love EXO-Ls were showing EXO members.
Originally titled, "Idols that are going to be returning home in March. EXO"  the post featured 3 online versions of tickets from NASA's space expedition titled, #JOURNEYTOMARS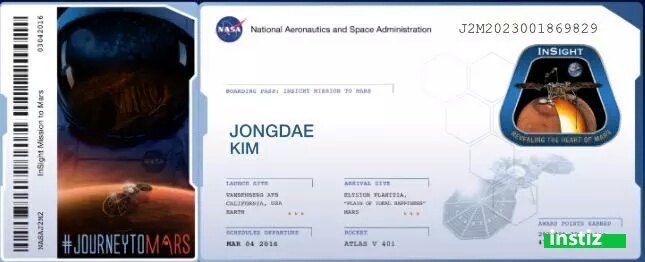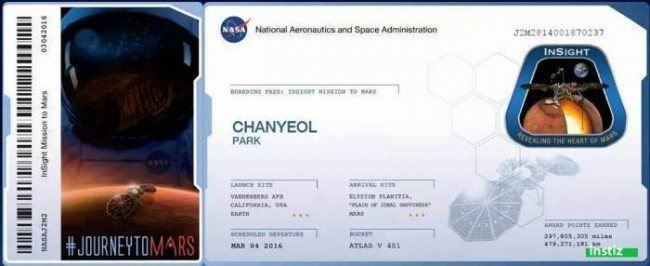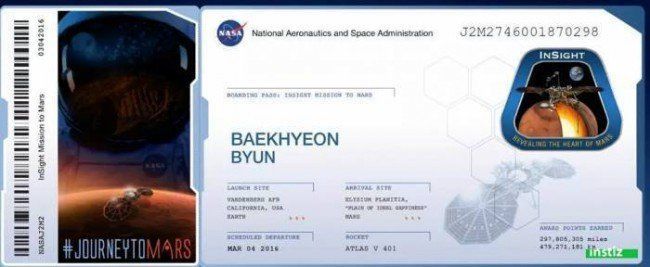 These tickets do not entail that the three members of EXO will be leaving us in March to head off to Mars but a microchip with their name implanted in it will be making its way to Mars alongside many others in NASA's historic expedition.
– These boys are going to cause a scene even in mars..
– Whoa the scale of EXO-Ls are crazy
– This is real?? I thought it was photoshopped…my god EXO's fans are even at a different level
– Fans get more and more creative every year in their gift to idols
Check out what #JOURNEYTOMARS is really about at NASA's official site
Source: Instiz
Share This Post