EXO Made History Last Weekend With This Unbelievable Accomplishment
EXO has made history once again with their 4th Disk Daesang Award at 31st Golden Disk Awards.
On January 14th, the SM Entertainment group won the highest prize of the night, the Disk Daesang Award for the fourth time in row since 2014. While EXO fans were paying attention to this award, many other fans may have been sleeping on the fact that this was a massive achievement that has not been accomplished by any other idol group.
EXO: The only artist to win GDA's daesang award for 4 consecutive years #GDA2017 pic.twitter.com/XRlxaw23b7

— Cherry♡세훈? (@afireselu) January 14, 2017
Last year, EXO released their third studio album,  EX'ACT followed by their repackaged album, Lotto, which totaled to over one million copies sold worldwide.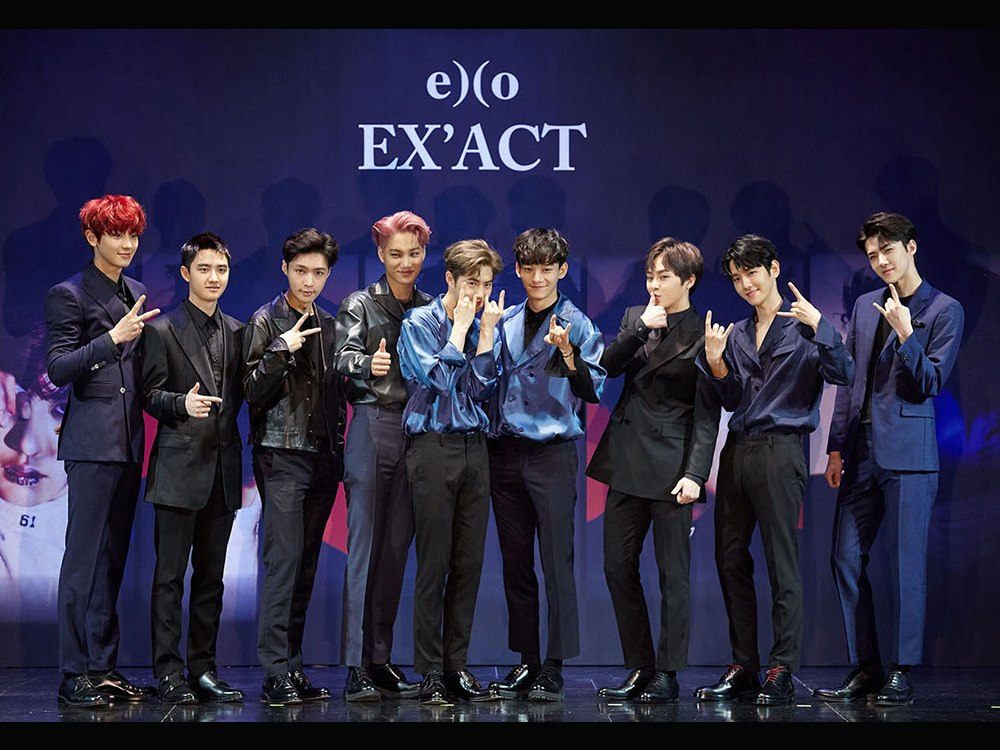 Within the same year, EXO's member, Lay also became the first member out of the group to release a solo album, Lose Control which was released in both Korea and China. EXO's first official subunit , EXO-CBX also made their debut with members', Chen, Baekhyun and Xiumin as they released their "Hey Mama!" studio album.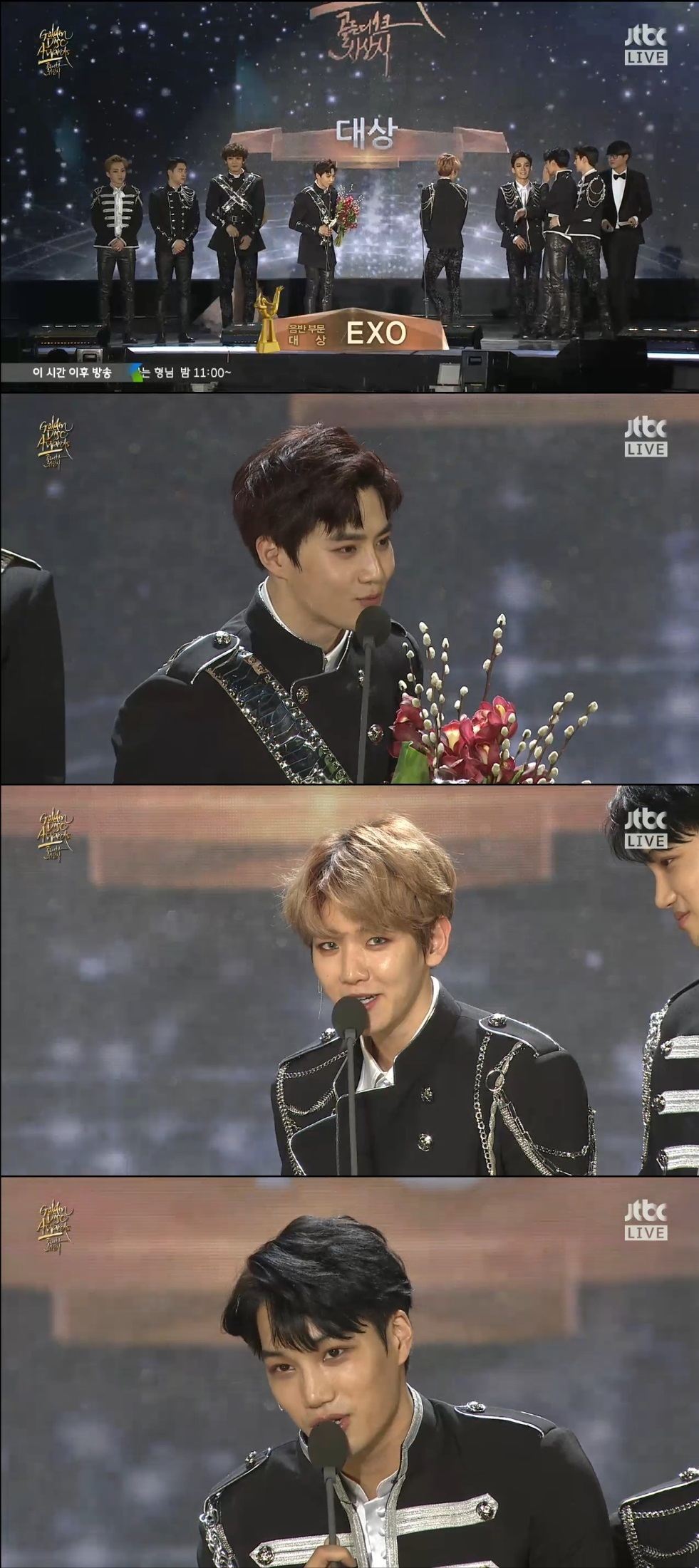 During EXO's winning speech, EXO's leader, Suho gave their thanks to fans, their parents, staff and to his members. Each of the members took turns giving their thanks. EXO's member Kai proudly thanked his fans for this wonderful birthday gift and EXO's youngest member, Sehun cheerfully greeted Kai a happy birthday during his turn to speak.
They also took home three more awards that night as well, including the CeCi Asia Icon Award, Disc Bonsang Award, and Digital Bonsang (Baekhyun and Suzy's "Dream").
Check out the video below that captured EXO's spectacular Disc Daesang win at the Golden Disk Awards!
Congratulations to EXO for another amazing music achievement!
Source: SM Entertainment and Newspim
Share This Post