EXO-M's Tao cries and promises to return to "Laws of the Jungle"
EXO-M's Tao couldn't hold back his tears as he thought about parting with the members on his last episode of Laws of the Jungle in the Soloman Islands.
On the October 31st episode of Laws of the Jungle, the members were recounting Kim Byung Man and Jung Doo Hong's amazing feats as they all enjoyed a hearty meal together. While everyone was enjoying their meal, Tao's normally cheerful expression changed to a sullen one as he thought about leaving the cast of the show.
Tao held his emotions in until Kim Byung Man mentioned that it was Tao's last day on the show, and at that point, Tao let his tears flow.
Although Tao initially had a hard time adjusting to surviving in the jungle, he had come to enjoy his time in the wild and his bond with the cast members. Tao promised that one day he would return to the jungle, as a man who would be able to take care of everyone.
In other news, Tao was recently featured in Super Junior-M Zhoumi's "Rewind" and Zhang Li Yin's "Not Alone" and "Agape".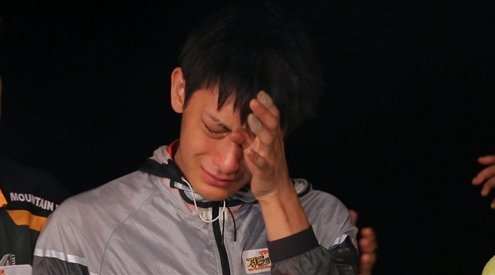 Source: Sports Seoul
Share This Post