EXO Takes Over Subway Station In Tokyo, Japan
Shibuya Station is one of the busiest subway stations in Japan and EXO has taken it over with some eye-catching promotional posters.
EXO's global popularity continues as fans spotted huge posters of EXO in Shibuya Station. Each of the members shows off their handsome and charismatic looks from both sides of the station.  Each member of EXO has their individual photo on a pillar as well.
On one side of the station, there's a huge promotional poster for EXO's Coming Over album that is scheduled to be released on December 7th.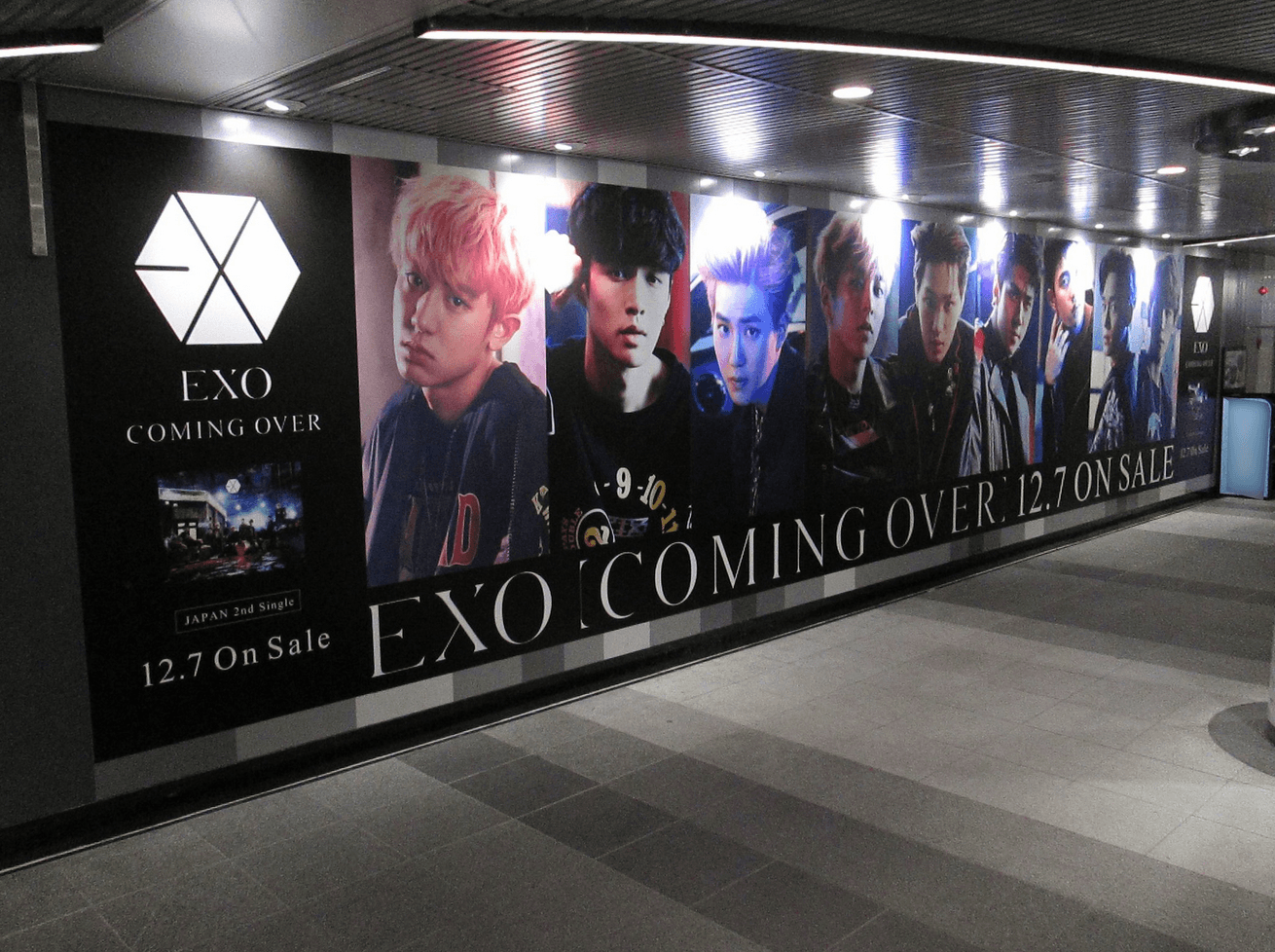 On the other side of the station is a huge promotional poster for EXO's appearance in the Japanese fashion magazine, ViVi's November issue.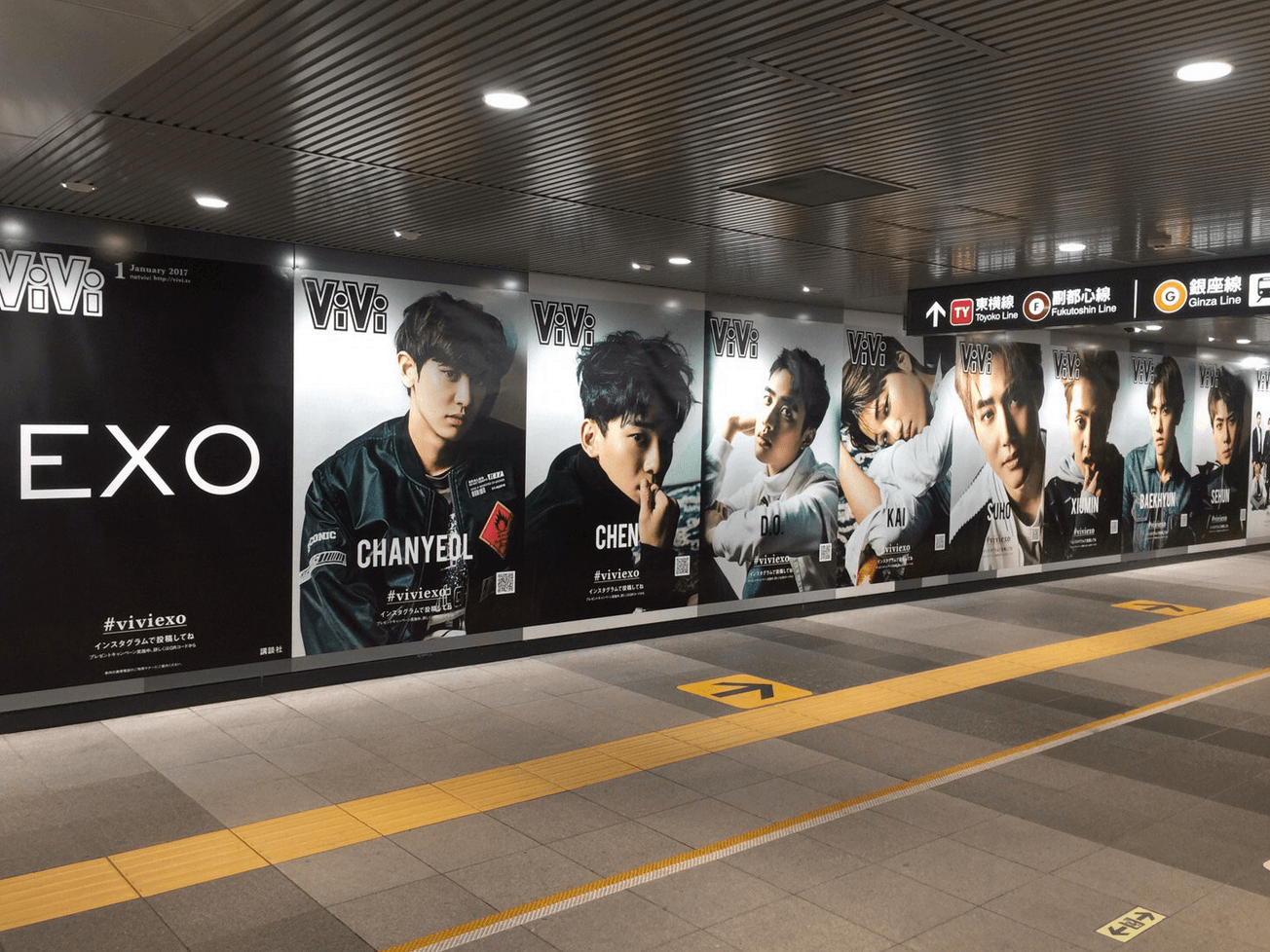 There are also pillars that contain each of the members' solo pictures for their album, Coming Over.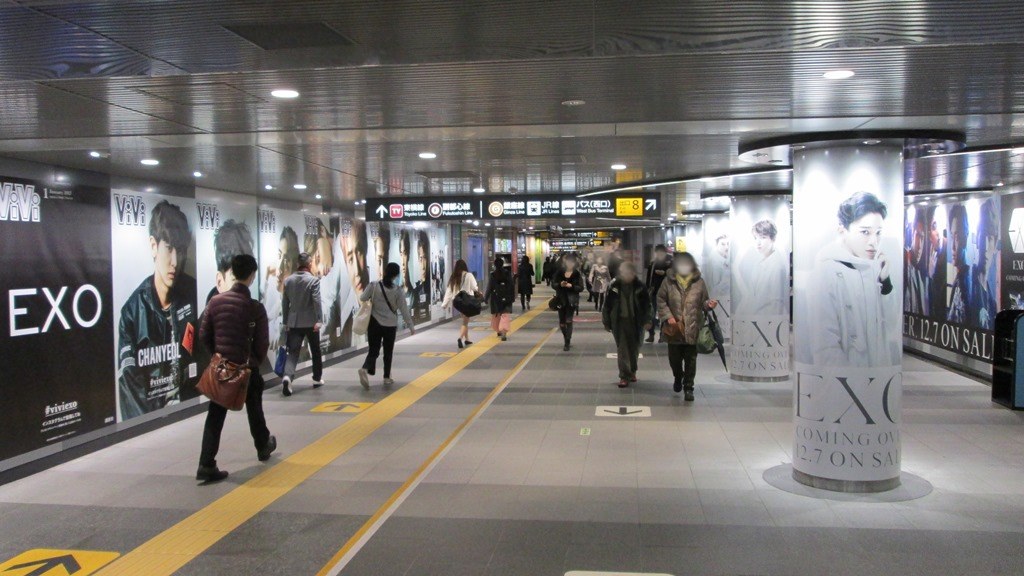 Currently, EXO members are doing solo activities and attending music award shows. EXO received six awards from the Melon Music Awards which includes the Artist of the Year award.
Source: EXO-JP
Share This Post