EXO's "Love Me Right" tops Gaon's Album Charts for the first week of June
Popular idol group EXO was spotted topping Gaon's Album Charts for the first week of June with their recent repackaged album release, "Love Me Right."
For the week of May 31st through June 6th, the Korean and Chinese version of Love Me Right were seen in first and second place respectively, followed by BIGBANG's A album in third place, SHINee's Odd in fourth place, and BTS's The Most Beautiful Moment In My Life pt.1 in fifth place.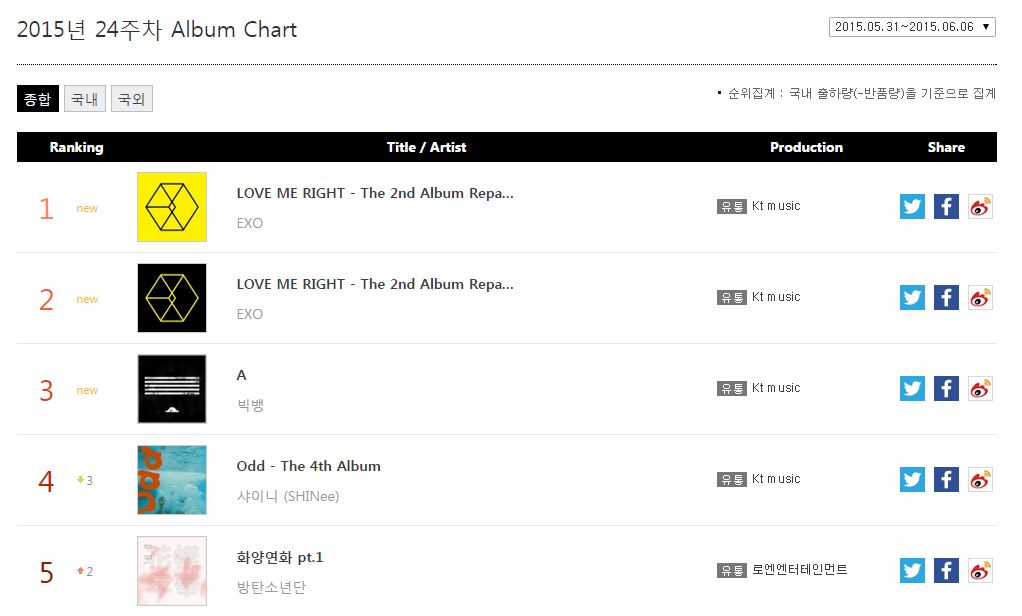 What's even more interesting, looking at the most recent chart, is EXO's 1st mini-album MAMA has also made a return into the TOP 20 with the EXO-K and EXO-M unit's taking the 16th and 18th place respectively.
The SM Entertainment group has achieved the "double million seller" status after Love Me Right took their 2nd album sales over the million mark. They are the second group since g.o.d in the early 2000s to reach such a status.

Source: OSEN
Share This Post