Family's Pet Dog Shot Dead At Incheon Airport
One passenger's trip turned into a tragedy when their dog escaped from its crate and was shot by airport staff.

On December 24th a Thai Airways plane traveling from Seoul to Bangkok encountered an unfortunate event when a passenger's small dog escaped from its crate and ran out onto the busy runway. The incident occurred at Incheon International Airport which is the primary airport in Korea.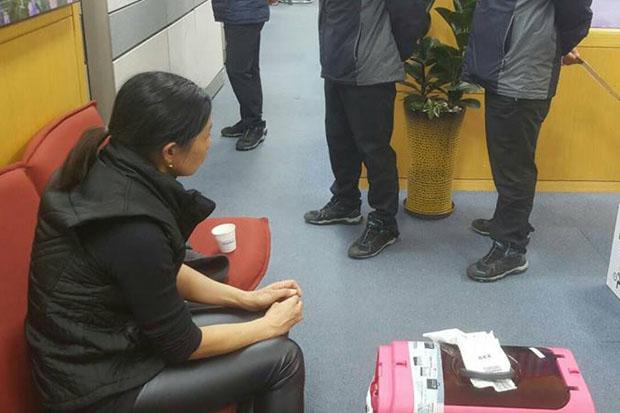 According to an Incheon International Airport official whose name wasn't released,
It seemed that airline workers didn't properly close the dog's cage, allowing it to escape just before being boarded. Our staff first ran after the dog trying to capture it, but they couldn't. The dog had to be shot to prevent it from causing a serious safety accident.
The official also stated that this was a normal procedure, as the escaped animal could put other passenger planes and travelers at risk. At the time the official wasn't sure if a complaint had been filed against the airline. Thai Airways later released a statement outlining their procedure in cases such as this: "The first one was to try and catch the escaped pet with a net, the second is to shoot it with an air gun, and the last one is to shoot it with a real bullet."
The airline has since apologized for the incident but Mukda Wongjorn, who owned the small dog, posted a picture to her Facebook profile saying, "I am grieving the death of my dog, and the airline has offered me less than 10,000 baht ($278 USD) in compensation for the dog's death. Rest in peace Lion."
Source: Herald and Bangkok Post
Share This Post