Fan Accounts Claim f(x)'s Krystal Was Allegedly Harassed At Airport By Anti-Fans
Fans are debating on a recent account that f(x)'s Krystal was disrespected and harassed at the airport.
On July 15th, a fan translated a recent account that Krystal was approached by someone at an airport, who initially claimed to be a fan of EXO's Kai. According to the account, the female fan repeatedly said, "Are you the one that took our Jongin? Let's see your face," and it was later on noticed that Krystal's expression changed and kept covering her face afterwards.
The said fan account was already to have spread around the internet leaving other claims that Krystal was seen crying at the airport as well. Despite the speculations, other fans also stated that account was fake and was only posted to shame the name of EXO's fans.
No other confirmation about the incident was released.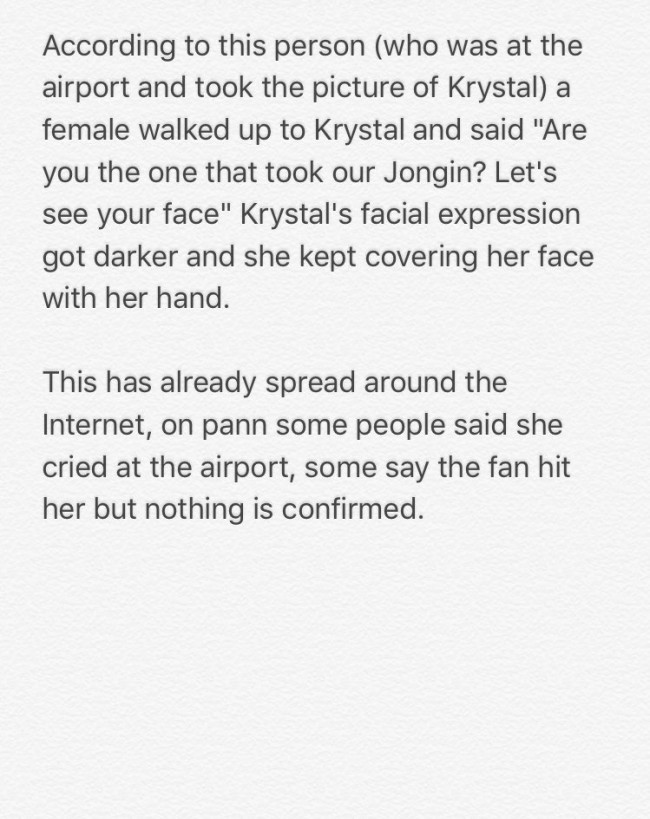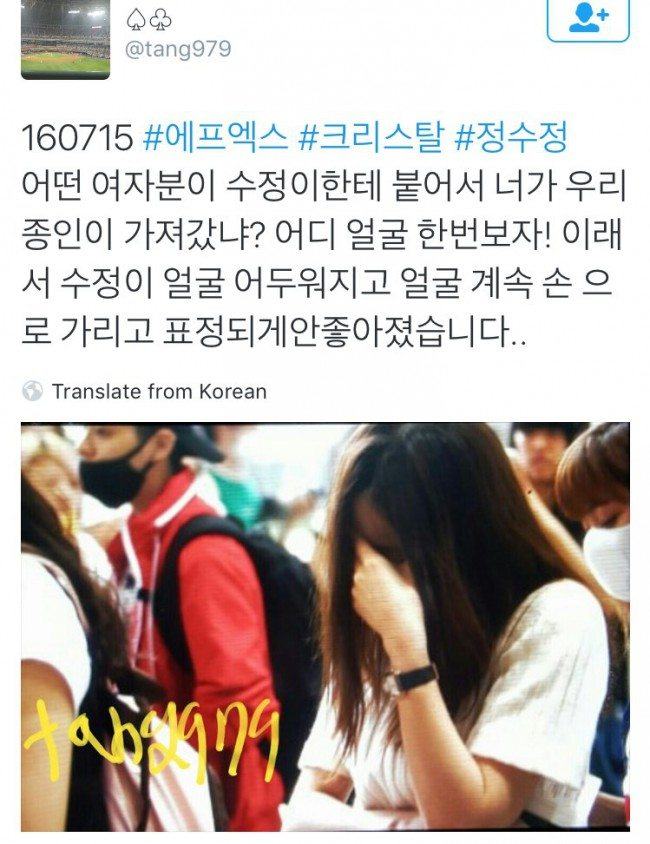 https://twitter.com/omggminho/status/754320309407195136
Source:
Share This Post