Fans' Attempts To Defend I.O.I's Chaeyeon From Plastic Surgery Accusations Backfires
I.O.I and DIA member Jung Chaeyeon is getting more criticisms online despite initially admitting that she has had plastic surgery done. 
On a recent television guesting, Chaeyeon boldly confessed that she had surgery done to her nose in order to enhance her visuals. However, the tables turned that despite admitting of having her nose done, the rookie singer claims that her double-eyelids were natural.
The confession left others to doubtful if she was in fact not being honest if she had other surgeries done to her face, causing more backlash online.
A classmate of the singer added fuel to the fire by posting another childhood photo of Chaeyeon. In an attempt to dispel speculations that Chaeyeon's eyelids were natural, the photo only added more proof to the netizens' claims of having other surgeries done to her face.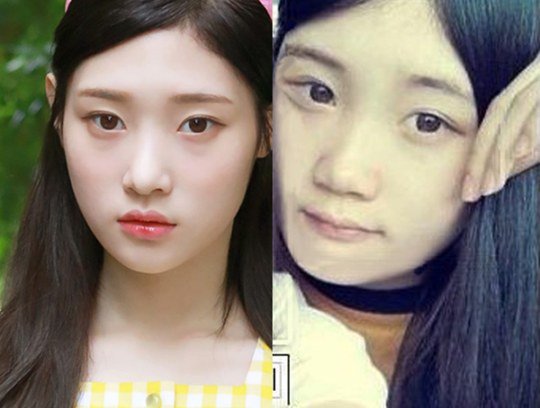 Source: Hankooki
Share This Post