Mysterious figure spotted hiding in the background of Oh My Girl's room
Fans were disturbed and scared for girl group Oh My Girl after a creepy figure was spotted during their recent live stream broadcast.
Wearing a white mask to hide their faces, the figure stands outside the window as Oh My Girl greets fans through their live stream. Fans quickly noticed the creepy figure, posting their concerns for the girls.
Sep 26, 2016 – [OH MY GIRL] – 도쿄에서의 마지막 밤? – You can watch videos on V LIVE.
After hearing their fans' growing concern of the mysterious figure, Oh My Girl resolved the issue quickly, issuing a tweet on their SNS account. According to the tweet, the figure was in fact their manager who was attempting to play a prank on them.
Currently, Oh My Girl is promoting their title track "Aing."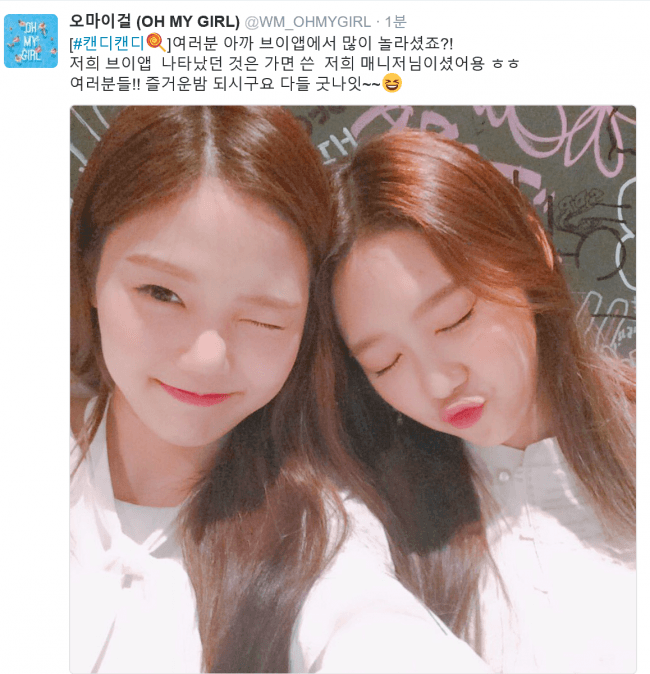 Share This Post