Fans Discover Hints TEENTOP L.Joe May Be Trying To Leave The Group
TEENTOP's L.Joe has mass deleted all of his selfies on Instagram, omitted the "TeenTop" handle in his Instagram user ID, and unfollowed all other TEENTOP members, worrying and prompting fans to think he may be involved in conflict with the group.
An online community post has informed netizens of L.Joe's mysterious Instagram activity. Fans have realized that L.Joe deleted all of his selfies on his Instagram, and has also previously unfollowed all his fellow TEENTOP members.
To add to the suspicion, L.Joe changed his Instagram user ID from @teentoploveu93 to @iam93112, and changed his account's accessibility from public to private.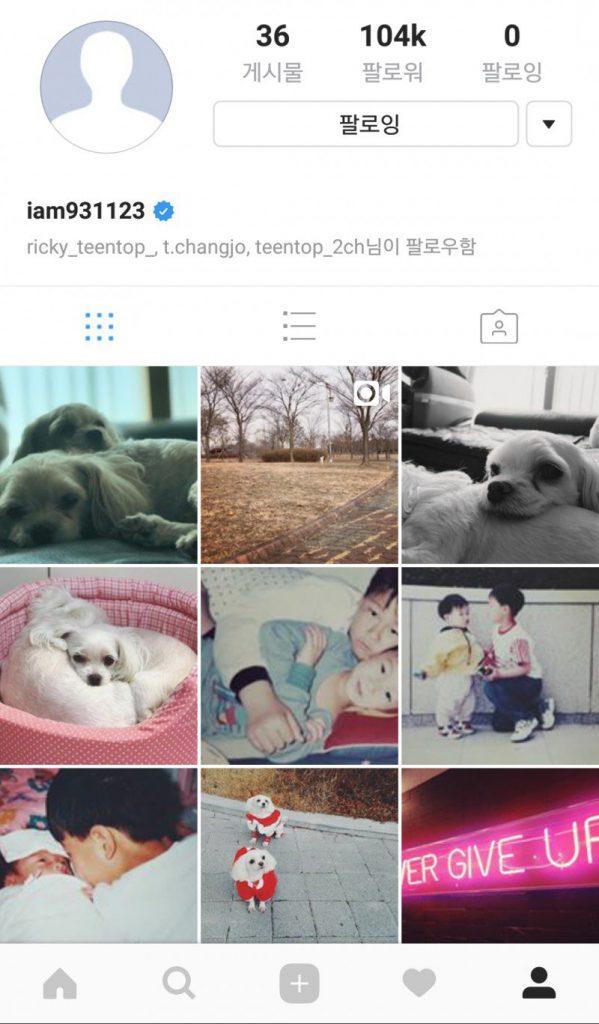 Late last year, L.Joe uploaded a post indirectly criticizing their agency, TOP Media, by posting a picture of cartoon dogs barking, with the word "woof" written all over the background. In the Korean language, lies and words of nonsense are often referred to as "dog sounds". As for the accompanying text, he simply used an emoji of an arrow pointing up with "TOP" written below it.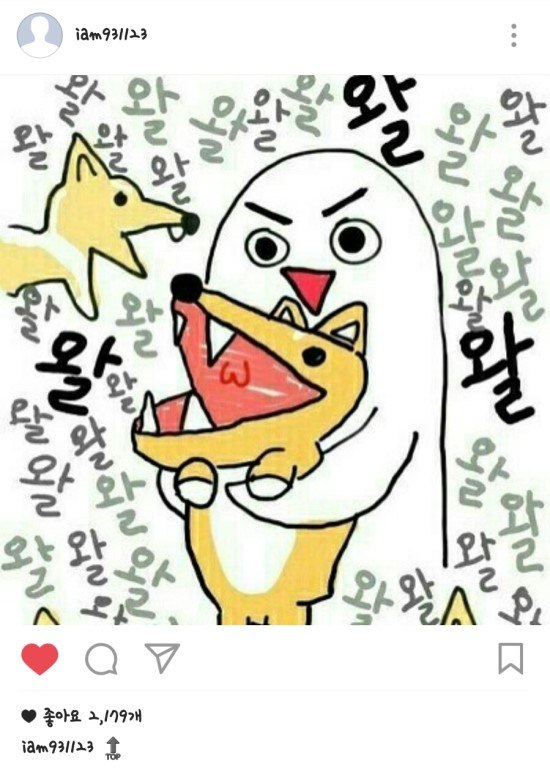 When a fan asked him about his suspicious activity on Instagram. L.Joe simply explained there was no reason behind it.
아무 이유 없어요 ㅎㅎ

— 😇 (@ljoeljoe1123) January 3, 2017
Fan: "Hulㅠㅠㅠ oppaㅠㅠㅠㅠ Why did you unfollow everyone on Instagram?ㅠㅠㅠ"
L.Joe: "There's no reason ㅎㅎ"
Furthermore, in a segment of TEENTOP On Air, Chunji was asked if he had a bucket list for 2017, in which he answered,
"First… on my bucket list is to see TEENTOP make a comeback with 6 members."

– TEENTOP Chunji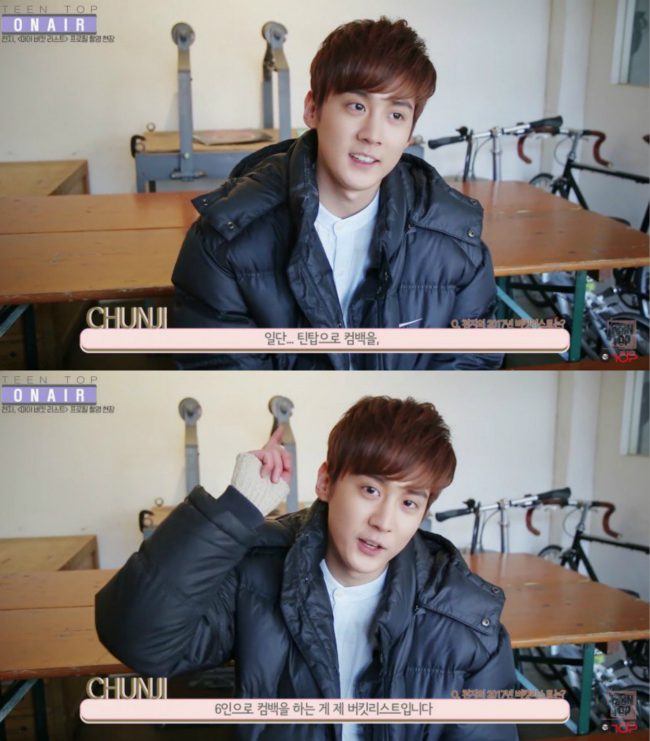 Fans are now confused as to why Chunji may have felt the need to mention a comeback "with 6 members", and have inferred that there is a possibility that TEENTOP may not be a 6 member group for their next comeback. Also, TOP Media had not addressed L.Joe's Instagram post of the cartoon dogs, prompting fans to wonder why he had made those references towards TOP Media.
More alleged evidence of L.Joe's "beef" with TOP Media was uncovered in another online community post, where his wording has been interpreted to hint towards his departure from the group.
On L.Joe's Twitter account, he promised fans to answer 16 questions for the last day of 2016. Fans noticed that L.Joe had added a dog emoji to all of his posts on that day, which was interpreted by fans as a reference to his Instagram post criticizing TOP Media.
In one particular tweet, when a fan asked him when they would be able to see him again, he answered in way that implied he may not be seeing them again.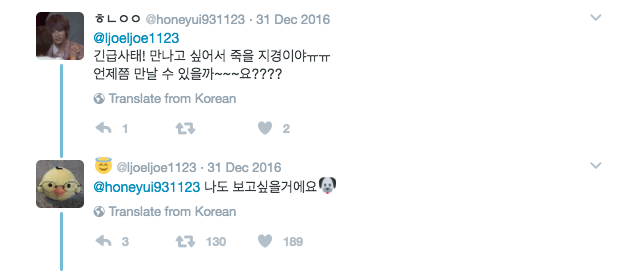 Fan: "Emergency! I miss you to death ㅠㅠ
When can I see you~~~????"
L.Joe: "I'm going to miss you too"
Currently, TEENTOP fans are incredibly worried especially since L.Joe was the only member who was not present at ISAC which took place recently, and are still in a state of great confusion, as no news of L.Joe and his activities have surfaced.
Share This Post