Fans are fed up with Jimin and Seulgi dating rumors
Fans have gathered what they claim is evidence proving BTS' Jimin and Red Velvet's Seulgi rumored relationship to be completely false.
In the last few months, there has been an increase in articles and postings claiming Jimin and Seulgi are dating. The evidence that is being used to "prove" that the two are in a relationship are postings made on their social media accounts.
Now, fans have put together the original "evidence" that started the rumors of them dating and answered how each "evidence" is totally false.
Similar Social Media Posts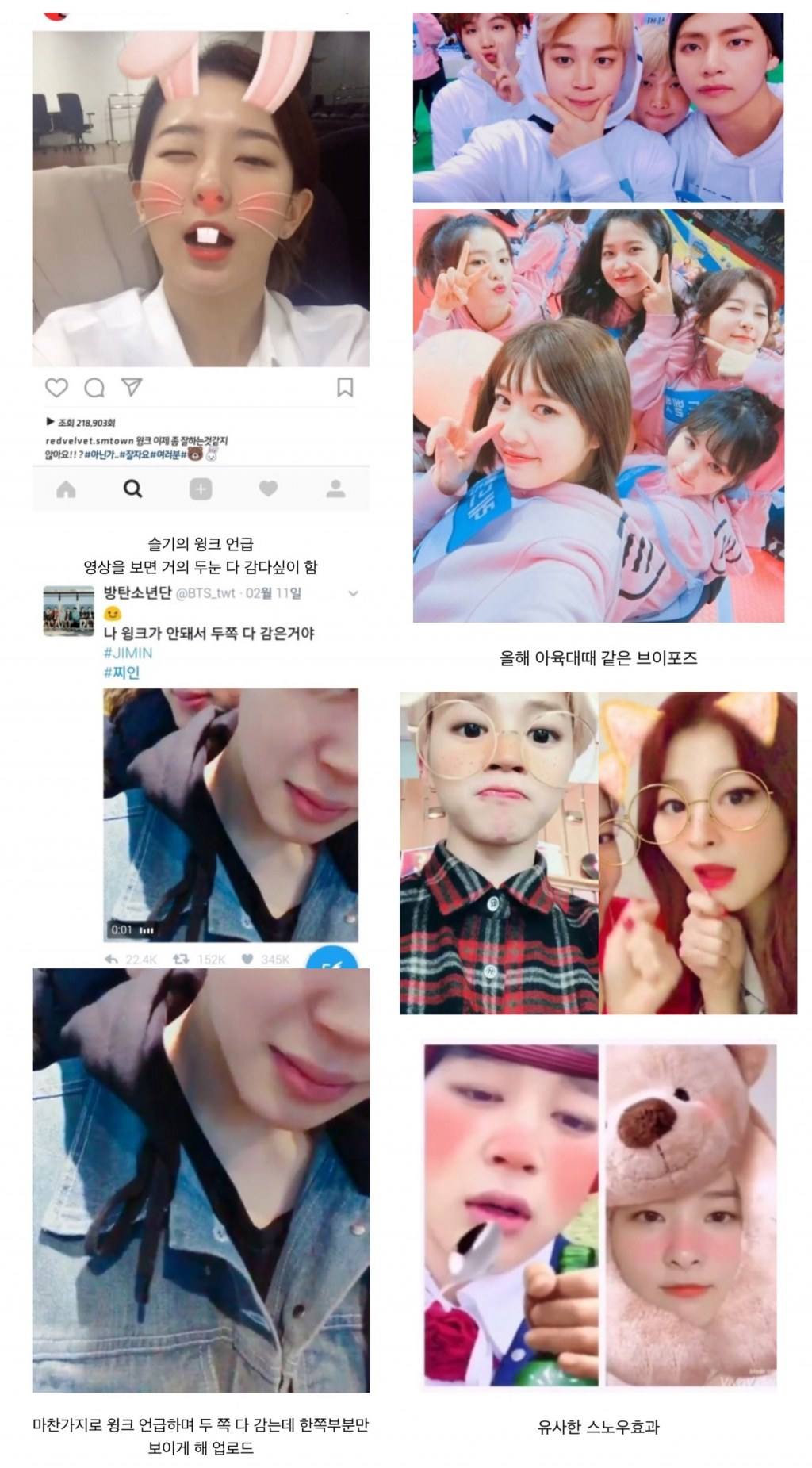 Claims: The most common piece of "evidence" shared by those who believe Jimin and Seulgi are dating can be found in photos. People claim that the two take extremely similar selfies, where they are often seen winking or using the same filters.
Disproven: These posts were made nearly an entire year apart but most importantly, Seulgi only began posting in this fashion to follow Irene. Red Velvet's Irene was the one who originally began this "trend".
Similar Clothing & Accessories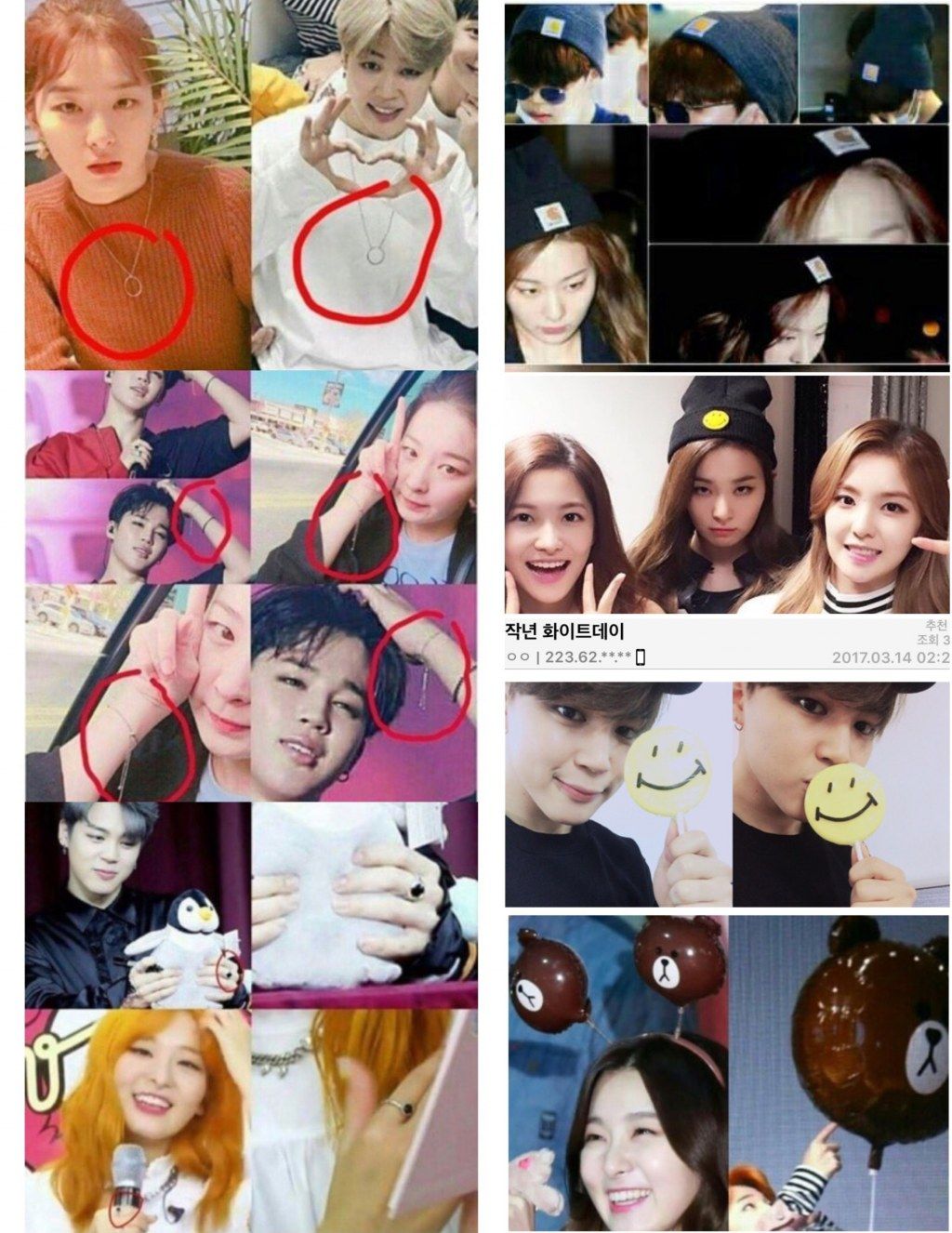 Claims: The two wear similar accessories and both have a similar ring. They were also spotted wearing the same beanie and the same bracelet.
Disproven:  The accessories worn by Jimin and Seulgi were worn by all the members of Red Velvet during the broadcast, in different colors. It was not just Seulgi wearing them. Jimin's bracelet and Irene's bracelet are completely different. The beanie worn by Seulgi is not her beanie.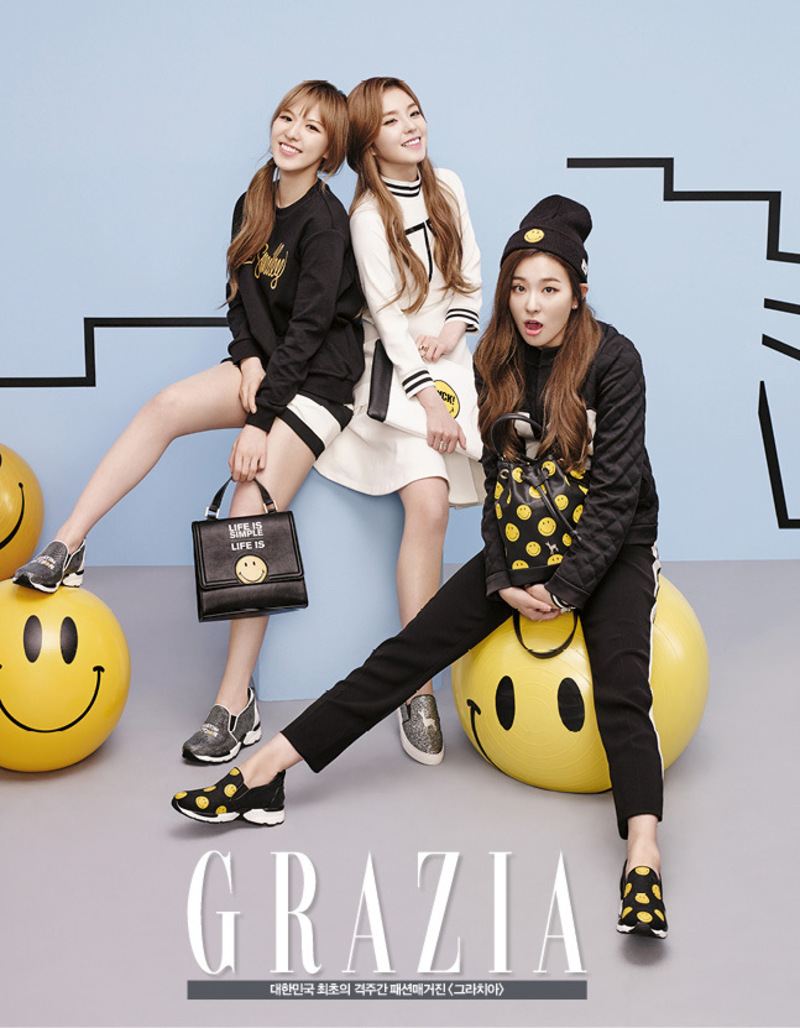 Share This Post