Fans furious at Star Empire for allegedly mistreating 9MUSES
Recently, fans have become increasingly vocal about Star Empire's alleged mistreatment of girl group 9MUSES.
The girls recently performed at event for soldiers in the military, with many fans who attended the event uploading photos through SNS. Although their performance was well-received by fans, Star Empire has received many complaints from netizens for having the members perform in stage costumes that resembled maid outfits.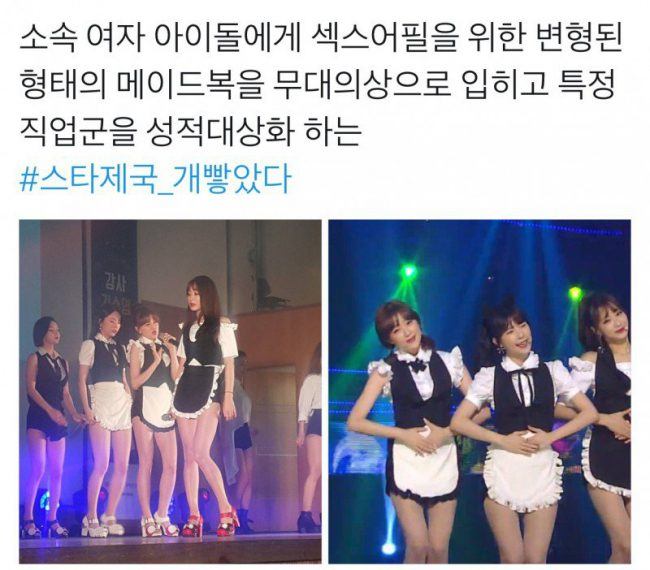 The company also received further criticism from fans for taking candid photos of the girls to upload to their official Twitter account. Rather than have them post photos for fans to enjoy, many have expressed their confusion at why the photo resembled something from paparazzi rather than from an official account.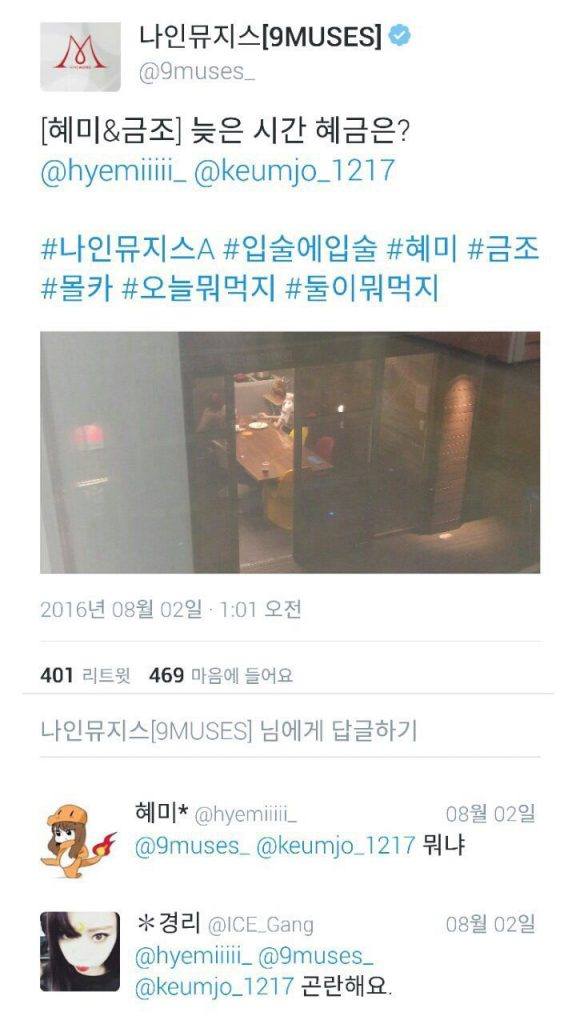 Source: Instiz
Meanwhile, 9MUSES is currently working hard producing music for fans. Recently, the subunit 9MUSES A made their debut with song "Lip2Lip." Check out the music video below:
Share This Post