Fans REJOICE at news of Sungjae and Joy extend their marriage
Netizens discuss the recent news of Sungjae and Joy extending their marriage in "We Got Married"
Sungjae and Joy are one of the main reasons that the program "We Got Married" has a large fan base. But will their love continue for an extra month in April?
Originally posted on Pann, netizens rejoice as the Sungjae and Joy couple announce the extension of their marriage on "We Got Married."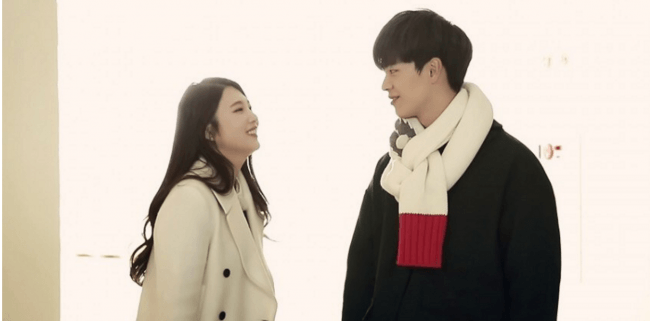 "The official schedule for Red Velvet on April has been released.
Joy's schedule for 'We Got Married' is filled until April 30th. I'm not sure about May since the schedule hasn't been released yet T_T_T_T_T_T_T_T_T_T_T  I am so glad since I have been watching them from the beginning T_T So I hope people stop spreading false rumors of Sungjae leaving the show or something.
It is 100% since the schedule has been released. I really hope they extend it to May because of Sungjae's birthday. I want to hear their duet song as well."

---
NETIZEN REACTIONS
Koreaboo has collected reactions from Netizens who commented on the original article from our Korean source. The below comments are the most popular comments at the time of this article being published.
---
[ +44 / -7] Woah crazy I am so happy T_T Lets see each other for at least a year T_T_T_T_T I will be able to see Joy feeding cake to Sunjgae right?? T_T_T_
[ +38 / -6] Hul hahahhaahhahaha daebak. I wasn't going to see it without them on the show so I'm thankful
[ +34 / -7] I really hope they fill at least one year. I don't think I'll be happy without this couple in life.
Source: Pann
Share This Post