Fans suspect DIA's next concept was inspired by one of Avril Lavigne's songs
It looks like DIA might be preparing for a fun and tomboyish skater concept for their upcoming comeback!
On March 12, Shin Jeong Hyeok, a South Korean pro-skater,  uploaded a picture with the members of DIA on his Instagram. In the picture, the DIA members could be seen wearing safety pads and a skateboard was spotted behind them.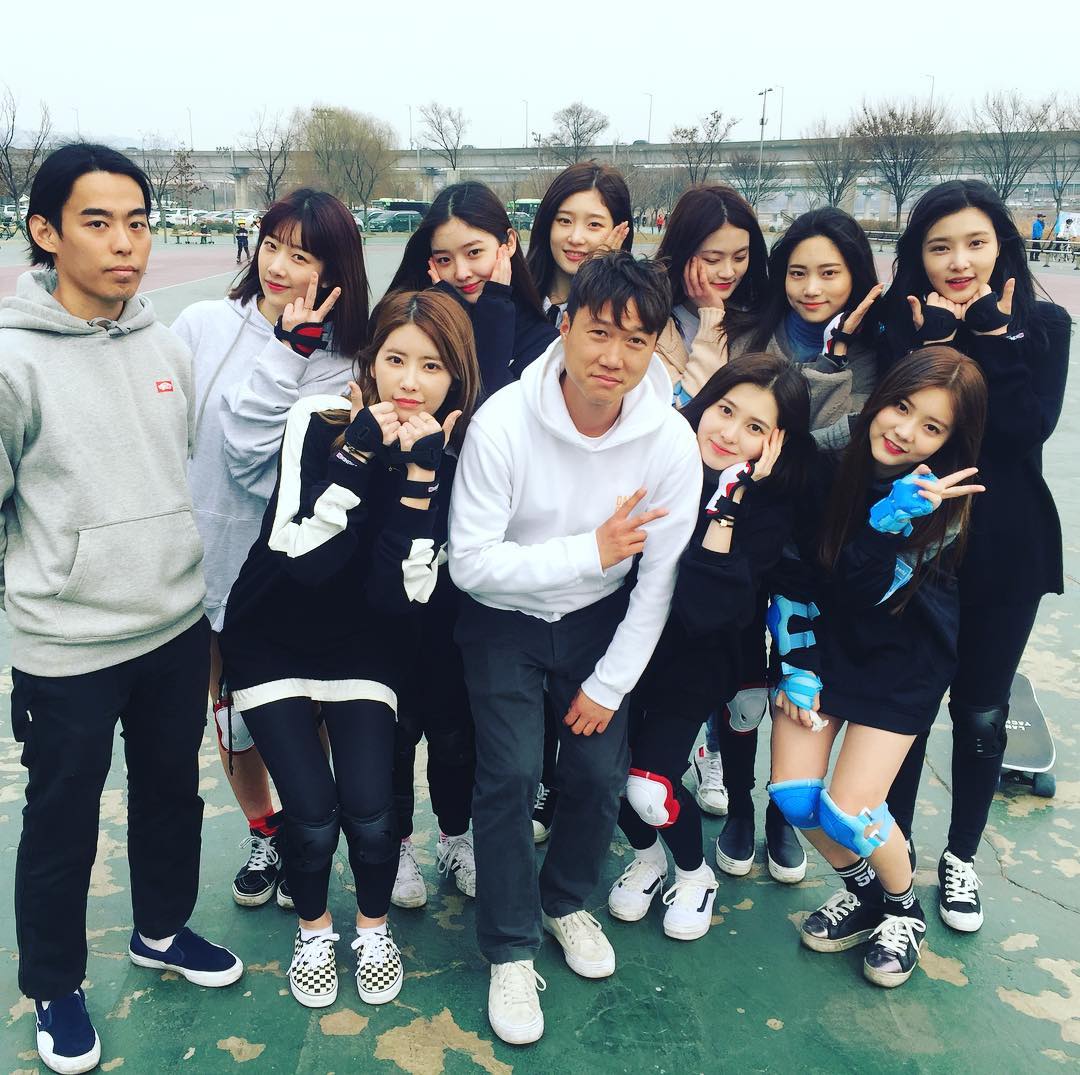 In addition to the picture, Shin Jeong Hyeok also posted a video on his Instagram story of the DIA members practicing how to skateboard in an open area. It seems like the DIA members were learning how to ride a skateboard from him, as Shin Jeong Hyeok captioned the video with, "Dia lesson."
[IG] 170312 sheenkun's Instagram Story#DIA #다이아 practicing skateboard pic.twitter.com/VCM3lLBhUW

— DIA INTERNATIONAL (@DIA_intl) March 12, 2017
With DIA's comeback coming up in April, many are speculating that this may have something to do with their new concept!
Chaeyeon's recent Instagram photos seem to confirm fans' suspicions as she was seen with skateboards once again along with Eunchae. The DIA members appeared to be diligently learning how to skateboard and that it was not just a one-time lesson.
"Riding the subway to go practice skating on a sunny day! #land yachtz"

— DIA Chaeyeon
Many fans' commented on her post asking if this was for the music video shooting.
"Startled while eating #manageroppa""Final One"

— DIA Chaeyeon
Fans have also been wondering if DIA's potential new concept was perhaps inspired by Avril Lavigne's "Sk8er Boi." Instead of skater boy, DIA would become skater girls!
In other news, it was recently announced that I.O.I's Chungha will be featuring in one of DIA's upcoming album tracks.
Share This Post