This Fan's Ultimate Dream Came True When She Actually Met EXO
EXO gave this survivor lots of strength.
Recently, EXO had their 2018 Lotte Duty Free Family Concert and the group was able to grant one fan's heartfelt wish. Before the concert started, 17-year-old Make-A-Wish candidate Michelle Parenteau was able to meet the boys and share her own story with them.
In 2015, Michelle had experienced some jaw pain and went to the hospital to get checked out. The doctors found a cyst in her chin as well as an abdominal tumor. EXO's music helped her get through her surgeries and helped her to conquer her fears.
Since EXO helped her, she wanted to personally thank them. In March, her story made its way to SM Entertainment. To make her wish come true, the California native flew to Seoul to attend their concert and the rest is history!
When she was able to meet the group, she couldn't help but be excited. They were able to talk for a while and Michelle thanked the group for their special support.
"힘든 치료 기간 동안 엑소(EXO) 음악으로 이겨낼 수 있었어요" 2015년부터 소아암으로 투병 중인 미쉘(미국, 17)의 소원은 '엑소를 만나 감사 인사를 전하는 것'입니다. 그리고 23일 롯데패밀리콘서트에서 그 소원을 이루었습니다. "최고의 하루"였다는 미쉘에게 더 큰 행운과 가족의 행복을 빕니다👏 pic.twitter.com/odsK7I4iYP

— 한국메이크어위시재단 (@makeawishkorea) June 25, 2018
"I was able to overcome everything because of EXO. I was able to make it through my harsh treatment all thanks to them. I am really happy that I was able to personally thank them like this today." — Michelle Parenteau
This isn't the first time that EXO has partnered with the foundation. In 2016, Lee Qiao Siew, a young Malaysian fan with leukemia, was granted the opportunity to meet with the group.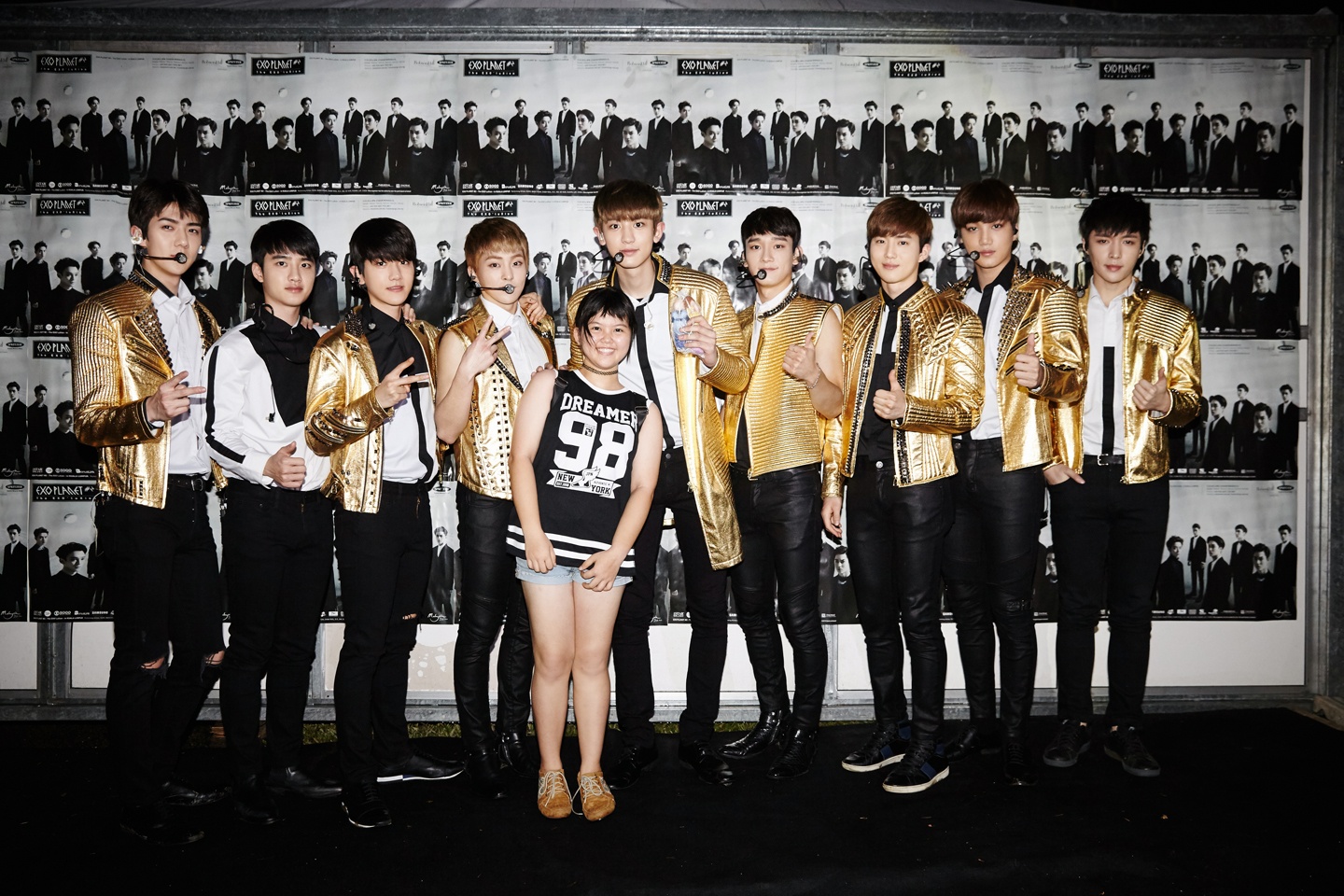 Like Michelle, Lee Qiao Siew gathered strength from their music and it helped her get through her chemotherapy treatments.
The Make-A-Wish Foundation is a non-profit organization that was founded in the United States but has branched out all over the world. The foundation strives to "grant the wishes of children with life-threatening medical conditions to enrich the human experience with hope, strength, and joy" and EXO has certainly been able to spark some joy for their fans!
Share This Post