Fans Worried About Red Velvet Performance In N. Korea… Reporter Explains Why It's Ok
Reporter reassures "Red Flavor" is completely harmless, even in North Korea.
When Red Velvet announced they would perform "Red Flavor" in North Korea, concerns regarding both the group and song names grew among fans, as the color red has been traditionally associated with communism.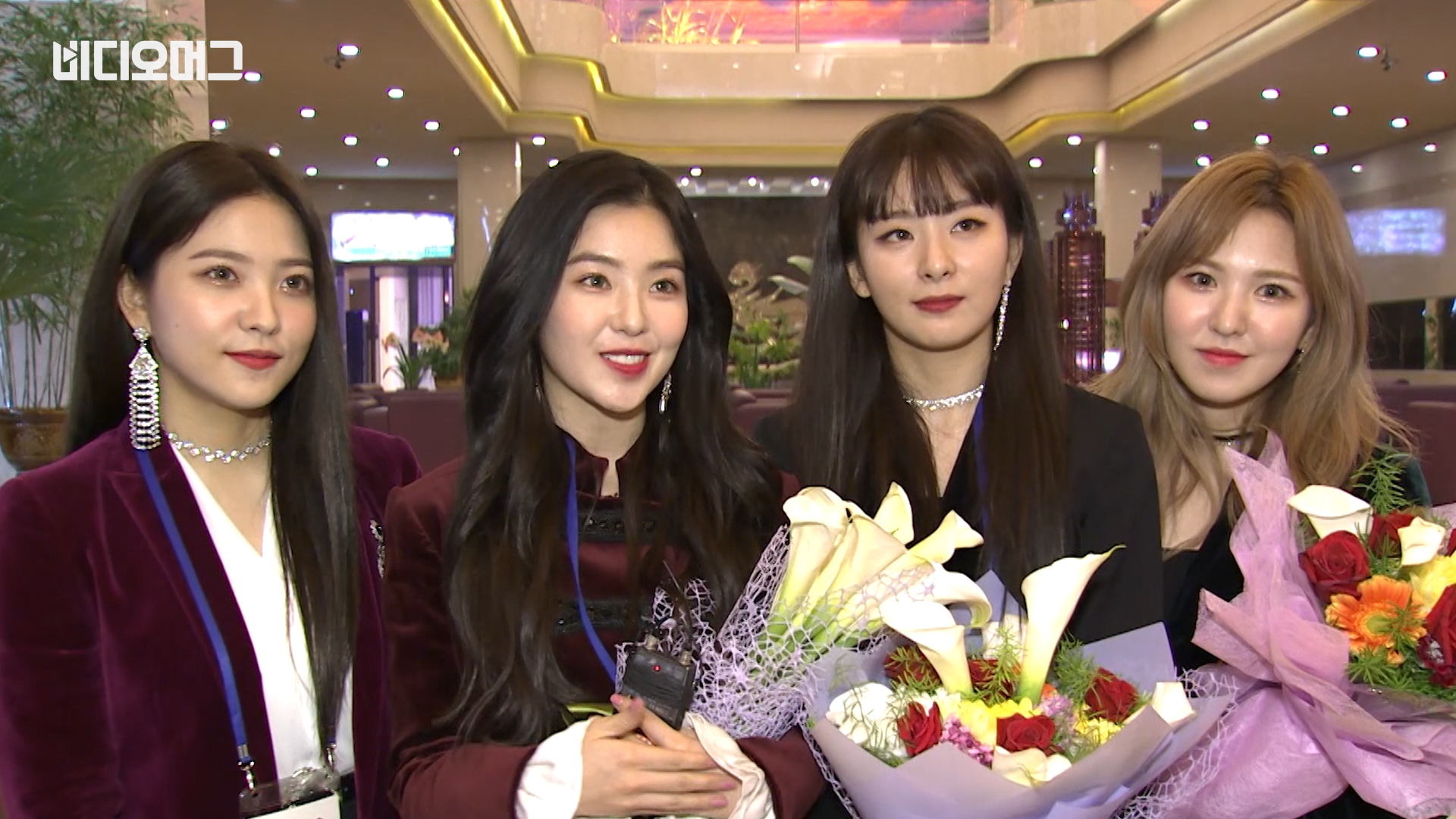 JTBC Newsroom's anchorman Sohn Suk Hee covered Red Velvet's performance in North Korea and briefed on why there is no need to worry about the color red.
Sohn Suk Hee began by discussing that during the press conference for the concert in North Korea, a reporter asked, "Is it okay that Red Velvet and Red Flavor are associated with the color red?" 
To this, Sohn Suk Hee presented a series of colors and how their colors have been associated differently over time. He explained, "In the past, pink has been considered a male's color while blue has been considered a female's."
"Pink, close in shade to red which was associated with the color of blood, used to be considered a male's color." — Sohn Suk Hee
Sohn Suk Hee quoted from the book, "The Story of Colour", to describe how the color yellow had drastically different meanings by period and culture.
"When Judas wore a yellow cape, it became a color associated with heresy. But in China, yellow was the color of kings and meant authority." — Sohn Suk Hee
After such comparisons, Sohn Suk Hee concluded that colors only mean what people make them out to mean and claimed, "For the group Red Velvet, the color red means youth and freedom."
"To the members who were all born in the 1990s, the color red represents the freshness of the summer season. The members are free from all other meanings of red." — Sohn Suk Hee
Sohn Suk Hee ended his briefing with the note that now would be a good time to let go of old biases.
Watch the full clip here:
Watch footage of Red Velvet's performance in North Korea here:
Share This Post