FIESTAR Cao Lu Reveals She's Worried About Her Career As An Idol
FIESTAR's Cao Lu talked about her backup plan just in case her career as a celebrity does not work out. 
On the January 30th episode of KBS "Hello Counsellor", Cao Lu talked about the one worry she has an idol group member.
"The occupation of being a celebrity is not stable. If you're not lucky, you can easily disappear. So I want to earn money on the side and I'm thinking of opening a dumpling shop." 
She went on to talk about the details of her plan and even already thought of a name for it. The dumpling shop will be named as Fully Loaded Mandu, a pun of her name and the Korean word for "fully loaded." In terms of finances, Cao Lu revealed that she was still raising funds for the business and does not plan on borrowing money just yet.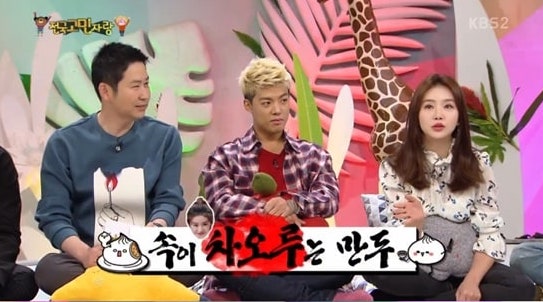 This was not the first time that the idol group member talked about her plans of putting up a dumpling shop. In a previous interview, she talked about her plans of owning a business, especially after mentioning the instability of her earnings as part of FIESTAR. As disclosed, FIESTER has reportedly not received a big income for the last five years.
Source: XSportsNews, TVReport, and OSEN
Share This Post