Fuse TV features CL as one of the "10 Breakout Artists for 2015"
After including 2NE1's "I Am The Best" on their previous playlist, Fuse TV includes CL on their "10 Breakout Artists for 2015" list. 
On January 8th, Fuse TV broke out their fearless forecast for 2015 as they feature the up and coming artists for 2015 and mentioned CL alongside ZHU, Bea Miller and more.
The article also covered CL's work with Diplo, Skrillex, Snoop Dogg and more, further introducing her upcoming expansion in the United States this year. A video for her track "MTBD" was also included in the post.
Meanwhile, CL is preparing for her solo debut in the United States under the management of Scooter Braun this Spring.
Check out the full article here.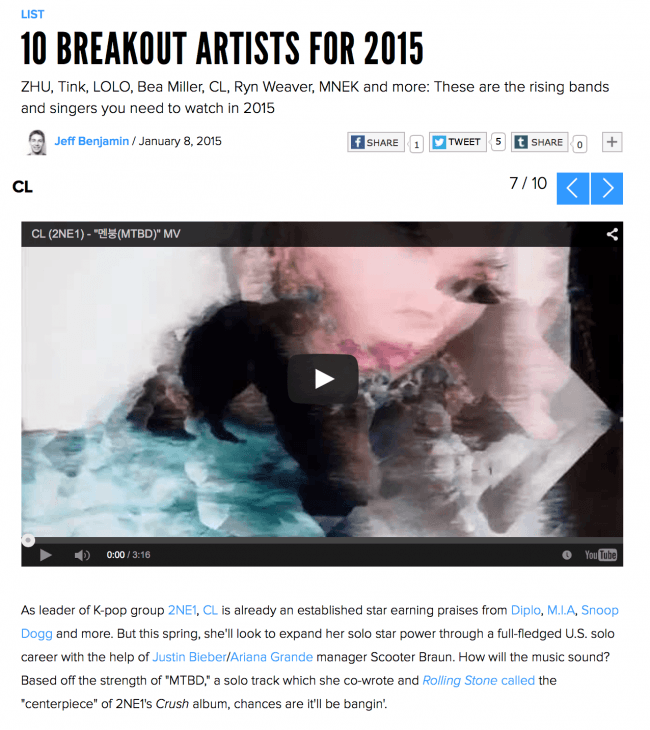 Source: FuseTV
Share This Post