f(x)'s Victoria and Liu Yi Fei dazzle at Chinese Harper's Bazaar event
Actress Liu Yi Fei and f(x)'s Victoria stun in elegant dresses at the Chinese Harper's Bazaar annual star charity event.
Here, Liu Yi Fei charms with her innocent looks as she dresses in a pastel green and pink dress, with an accentuated rose at her midriff, integrating the two colors beautifully. With this outfit, she pairs a set of silver dangling hoop earrings.
f(x)'s Victoria knows how to leave fans in awe with her sharp sense of style. Below, Victoria is wearing a blue and white dress with integrated ties near the top, revealing her midsection. She compliments the dress with a pair of angled silver earrings, giving her an overall sharp look.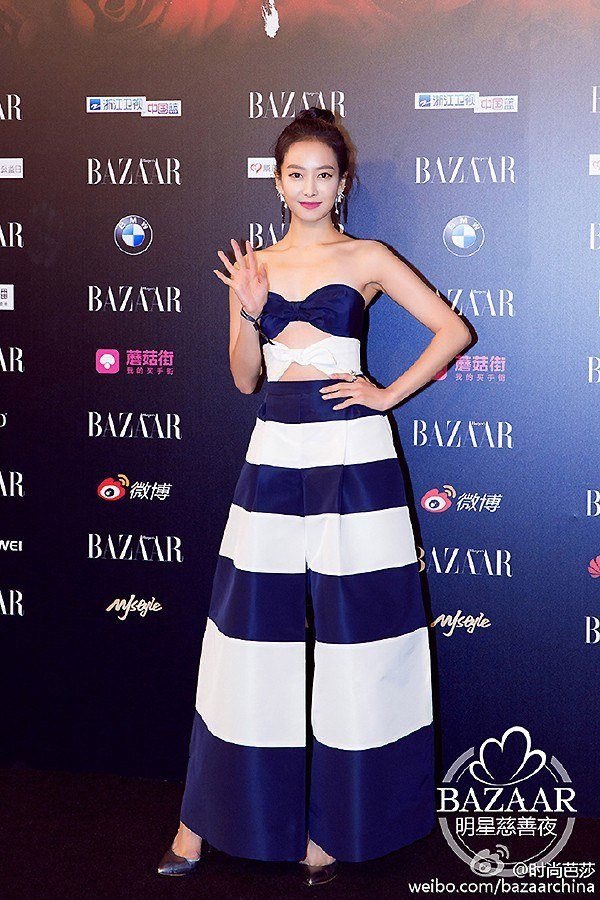 Source: Dispatch 
Share This Post