f(x)'s Victoria knew about Krystal and Kai dating
It seems like f(x)'s Victoria knows a few things about her members after revealing that she knew about Krystal and EXO's Kai dating. 
On April 27th, Victoria joined the guest panel of Radio Star. During the segment, Yoon Jongshin asked the singer and actress if she heard about Krystals' dating news while away from South Korea.
Taken aback by the sudden interrogation, Victoria honestly replied that she knew about Krystal and Kai's relationship and when asked if the couple looks good together, she added that, "Yes. They both look pretty." 
Meanwhile, the episode continued with a bit of teasing from the program's hosts as they tried to link Victoria with other celebrities including fellow SM Entertainment artist, Kang Ta.
It can be recalled that Victoria sparked speculations of dating Chinese actor Yang Yang, but was later on claimed as unfounded.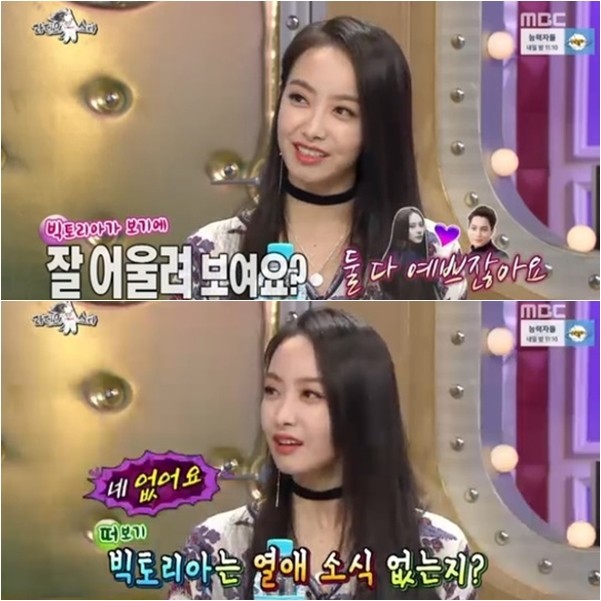 Source: Dispatch
Share This Post