G-Dragon is the feature artist on IU's upcoming title track
G-Dragon will be the featured artist on IU's title track "Palette" in her fourth studio album.

IU's fourth studio album is slated to be released on April 21 but the tracklist is already garnering high attention from the general public. Just like the single, the album is also called "Palette."
According to insiders, the album will not contain one sole genre or one central sound. The album will feature various song genres which will range from R&B, pop and even electronic. Since the album is going to be varied in sound, industry experts along with the public are curious to what type of song IU and G-Dragon have produced.
Attention to the project was to be expected since both artists compose their own music and the song is the official single of the album. 
IU most recently released an acoustic ballad with Oh Hyuk of the band Hyukoh ahead of the album's official release. The song is called "Can't Love You Anymore" and it has already topped music charts even though it was released less than a week ago.
Check out the official tracklist of IU's album and the live performance video for "Can't Love You Anymore" below.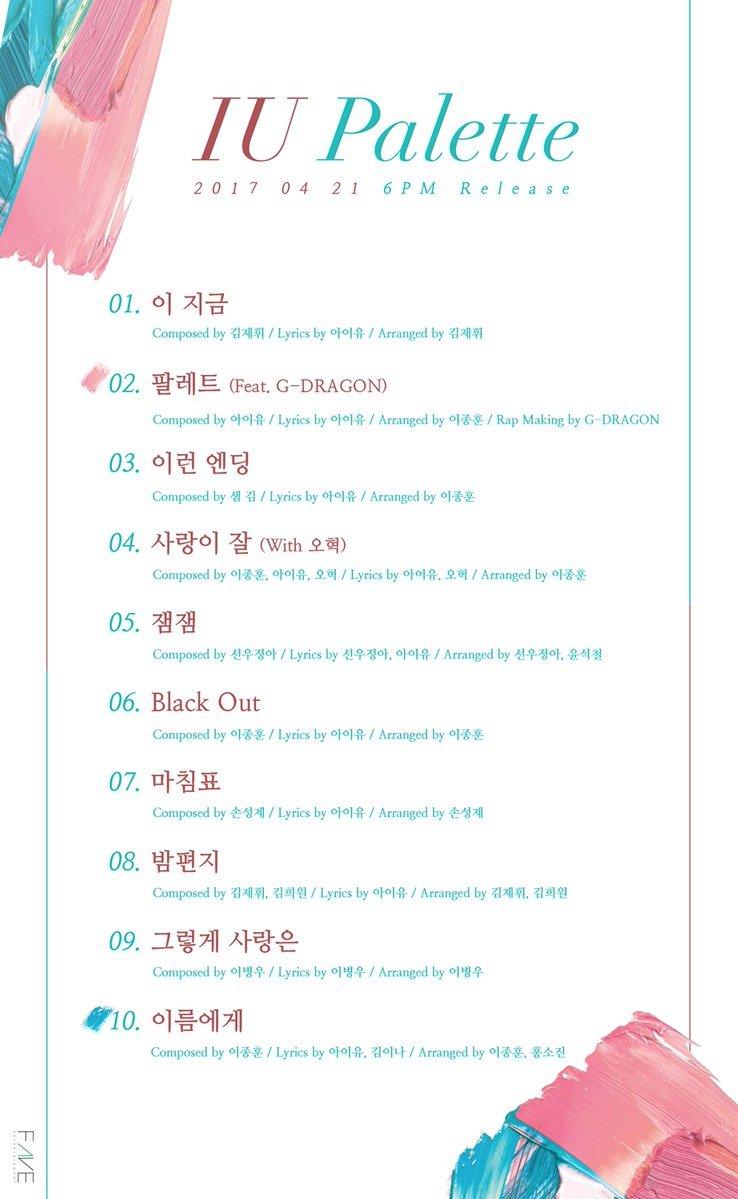 Source: Chosun
Share This Post