Fans of G-Dragon and Sandara Park are going wild over videos were posted after BIGBANG's concert in Seoul last night that have fueled #Daragon talks.
In the videos, G-Dragon is seen protecting Dara from an enormous crowd as he walks her carefully towards their company car.
While the girl cannot be 100% identified as Sandara Park, as she is covering her face, photos of Dara at the BIGBANG concert seem to confirm it was her.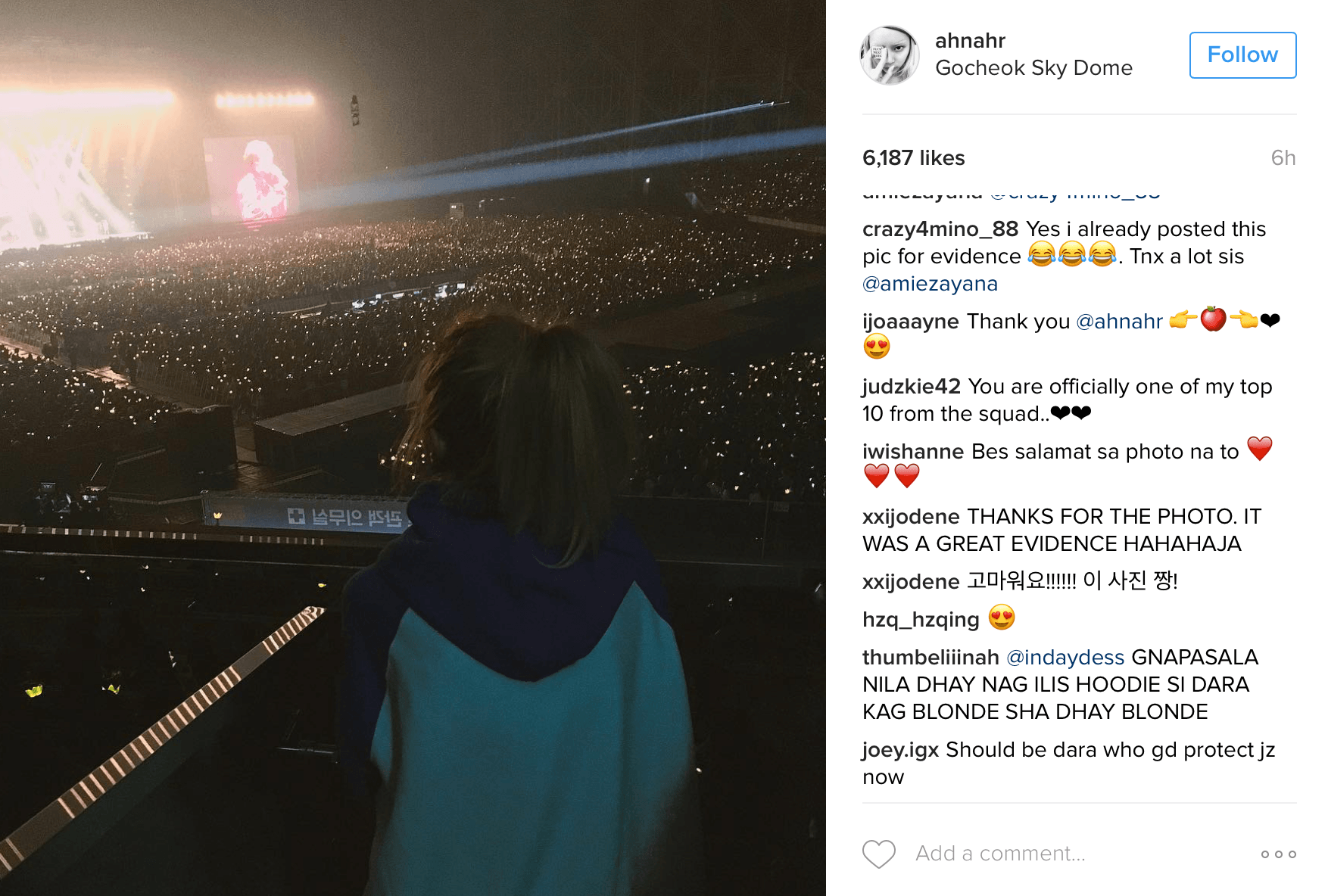 After the concert, BIGBANG is seen exiting the venue from a back exit where an enormous crowd of VIPs are waiting for them. The boys bodyguards can be heard loudly yelling at fans and while the rest of BIGBANG walk ahead, G-Dragon is seen at the back holding Sandara Park very closely.
Check out the video below:
[★BREAKING] G-Dragon spotted kissing Sandara Park after concert while protecting her ?? ➜Read More: https://t.co/xCUTOVPDmF pic.twitter.com/52WNJJPycs

— Koreaboo (@Koreaboo) January 8, 2017
But fans were quick to notice that during this quick video, it looks like G-Dragon kisses Sandara Park on the head! The scene only lasts for a few seconds and with the photos of Sandara Park at the event, it's definitely confirmed to be her.
Watch the kiss in slow motion below:
Did GD kiss Dara's head???? ???
Fckkkkkkkkkkkkkkkkkkkkk pic.twitter.com/FrRky2GvMm

— ㅈ.ㄷ (@ApplersVN) January 8, 2017
The video doesn't make it as clear that it's Sandara Park, but in another video by fans, her hoodie drops down for a split second. In this second, you can see the girls hair is exactly the same style as Dara. It's blonde and styled in a ponytail, the same as in the photo of Sandra Park by her friend.
Here are the photos that fans believe is proof the girl with G-Dragon is Sandara Park: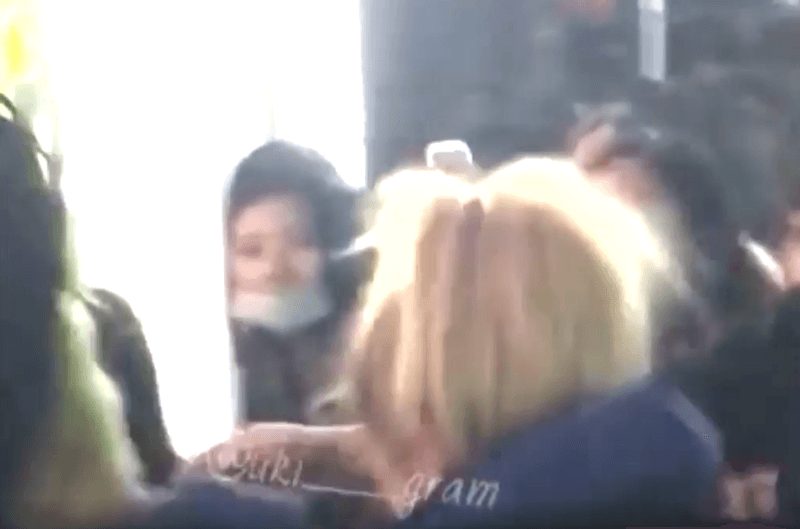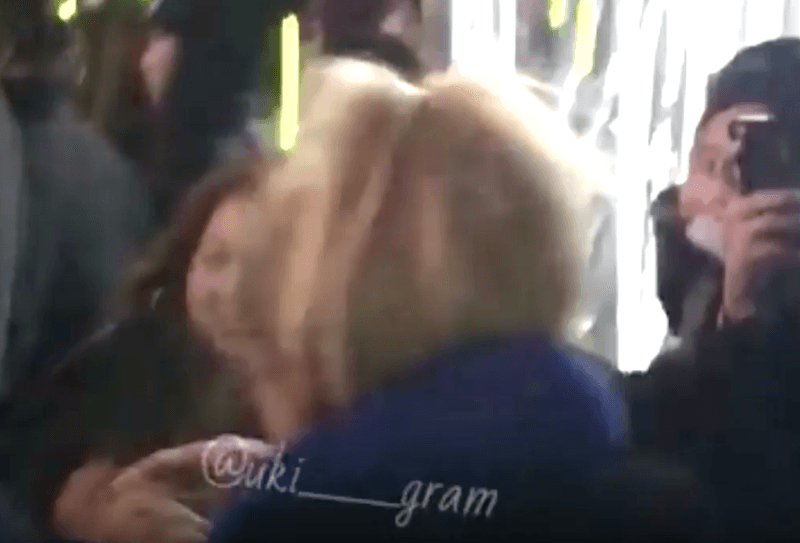 Check out the last few seconds of this video to see her hair:
ใช่ดาร่าแน่นอน ทั้งเสื้อทั้งทรงผม ทำไมโอ้ปปกป้องขนาดนี้คะ อรั๊ยยยยย https://t.co/BmBkZ7dXgL pic.twitter.com/0IVBSU1n65

— 113.665° (@WISXXi) January 8, 2017