[★TRENDING] G-Dragon's Chinese fans get scammed for over $200,000 trying to get BIGBANG concert tickets
Fans who were scammed for purchasing bulk tickets to BIGBANG's MADE concert tour in China through G-Dragon's fanbase have become a hot topic.
G-Dragon Bar, which has gathered more than 1.6 million fans for the Chinese fanbase, was reported to have lost $1,280,000 Yuan, or approximately $206,200 USD, through their bulk purchasing order through Ms. Ke Official ticket prices for the Dalian concert ranging from 480 Yuan to 1880 Yuan (USD$80~$300). Assuming all tickets bought through the fanbase were VIP tickets, cash for around 680 tickets was forfeited.
The fanbase had been in touch with Ms. Ke since 2013, where Ms. Ke was said to have approached a former fanbase admin for G-Dragon's concert in Beijing. Ms. Ke said that she had connections to get tickets, so the fanbase worked with her and it was successful at first. From then on, they continued working with one another for concerts and fan meetings without issues.
Things started going wrong during the MADE concert held in Guangzhou this past May. The deposit was given to Ms. Ke, but she did not give them the tickets for awhile. A week before the event, G-Dragon Bar asked Ms. Ke for the tickets, who reasoned that the concert was too popular and she needed the full sum of money in order to get good tickets.
After further probing, the fanbase found out that her so-called connections were, in fact, the black market. The fanbase requested that their deposit for the Guangzhou, Beijing, and Shanghai stops to be refunded. But with numerous excuses given by Ms. Ke, the refunding process has not been smooth with only $130,000 Yuan, or $21,000 USD, returned.
With their fanbase funds insufficient to support the following concert stops, the fanbase admins have come to the conclusion that bulk ticketing for BIGBANG's second world tour in China has come to a complete halt. The admin also stated they will pursue legal action and prepare for a lawsuit.
This incident has scarred many fans, especially those who are students or hardly making money.
BIGBANG's MADE world tour will continue its way around China till August.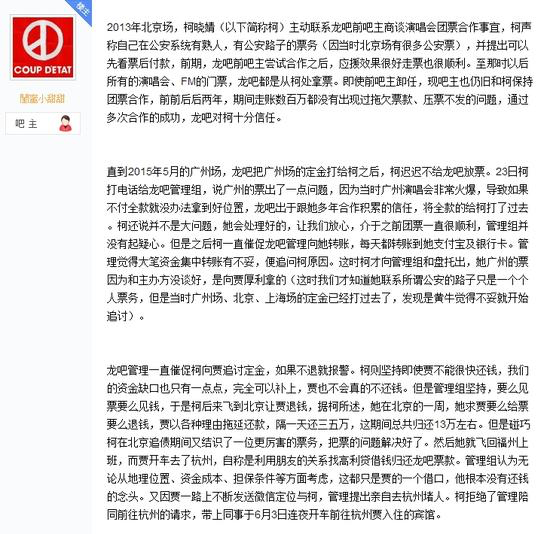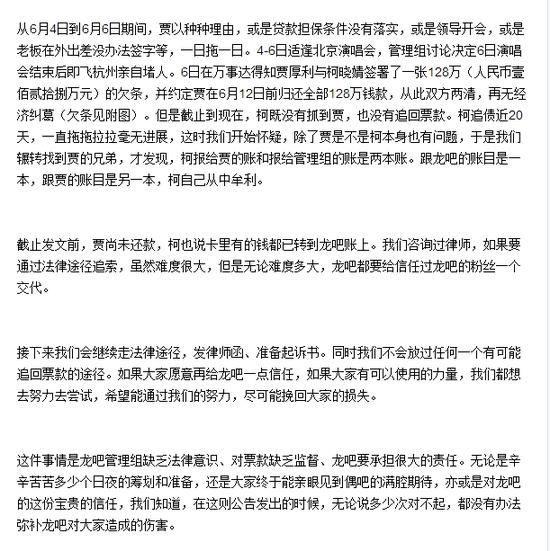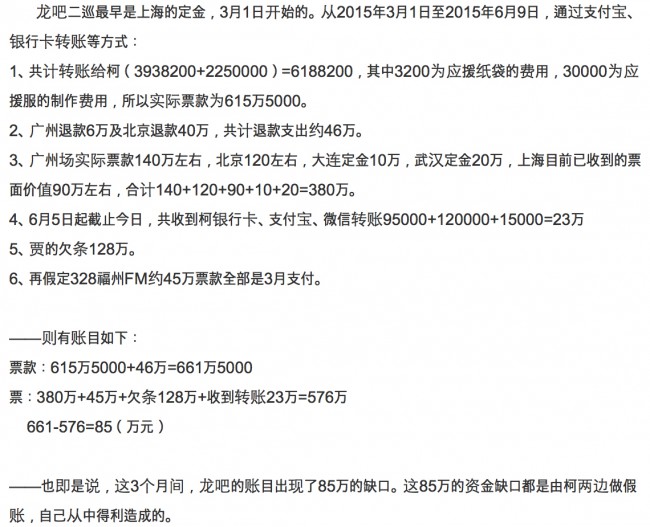 Source: sina
Share This Post