G-Dragon's text messages to Kwanghee shows how caring he really is
Despite the few netizens who keep complaining about Kwanghee's performance on the show, G-Dragon continues to show support for the Infinite Challenge cast maknae.
The "Moohan Company" skit episode, which was  aired as a movie format,starred some of Korea's hottest veteran and rising stars such as Kim Hye Soo, Lee Jae Hoon, BIGBANG's G-Dragon, and even the famous Japanese veteran actor, Kunimura Jun.
During the episode, original cast member Kwanghee was shown being on set with his fellow idol friend and senior artist, G-Dragon.
Kwanghee then went on to explain that earlier this year in June, when he was having some difficulty adjusting to his role and position on Infinite Challenge due to several netizens claiming that he wasn't funny enough, G-Dragon had contacted him through a surprise text message. He explained how touched and moved he was by the BIGBANG member's gesture.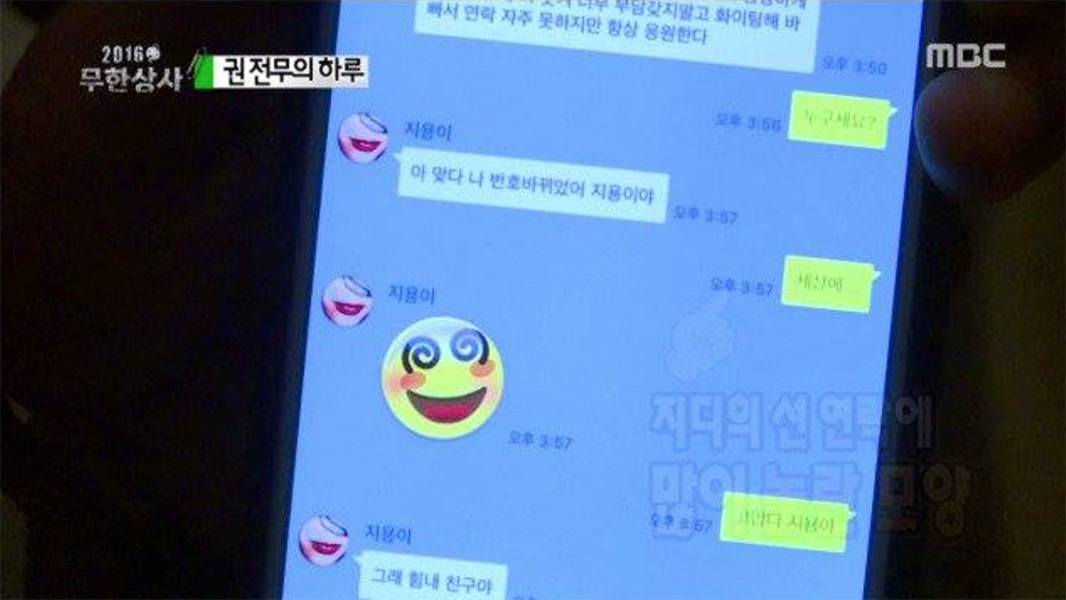 He revealed the actual conversation that G-Dragon had initiated, which had been archived and not deleted, causing the BIGBANG star to burst into laughter.
The following is a direct translation by Koreaboo of the two idols' conversation.
G-Dragon: "Hey, Kwanghee, hope you've been doing well. I've been watching the show and enjoying seeing you on it. You've been having a lot of thoughts lately, right? You're doing really well so stand up straight and dignified. Confidently keep doing what you've been doing because you are a really funny guy. Don't feel burdened about what others say and keep fighting. I'm sorry I haven't kept in touch with you very often due to such busy schedules, but I'm always here rooting for you."
Kwanghee: "Who is this?"
G-Dragon: "Ah, right, I forgot. My number changed, it's me Jiyong."
Kwanghee: "Oh my…"
G-Dragon: *Inserts emoticon*
Kwanghee: "Thanks, Jiyong."
G-Dragon: "No problem. Cheer up, my friend."
The two artists had previously built a friendship over the 2015 Infinite Challenge Music Festival where they teamed up as a unit called Hwangtaeji, which stands for Hwang Kwanghee, Taeyang, and Jiyong (G-Dragon's birth name), and released the collaborative song, "Mapsosa".
What do you think about the 88-liners' friendship?
Source: Insight
Share This Post