Gain announces comeback showcase dates for upcoming album "End Again"
Teasing for her big return as a solo artist, Brown Eyed Girls' Gain starts the countdown  by announcing her comeback event and showcase. 
On September 6th, Brown Eyed Girls updated their official Twitter account and other SNS portals and announced the official dates for these events. A new photo of Gain from her latest comeback concept was also released. As announced, Gain will be holding a live online event on September 8th, 11:30 PM and followed by her official showcase on September 9th, 9:00 PM, KST.
Meanwhile, Gain will be promoting "Carnival (The Last Day)" from her album, End Again.
Check out the rest of her teaser images and tracklist below!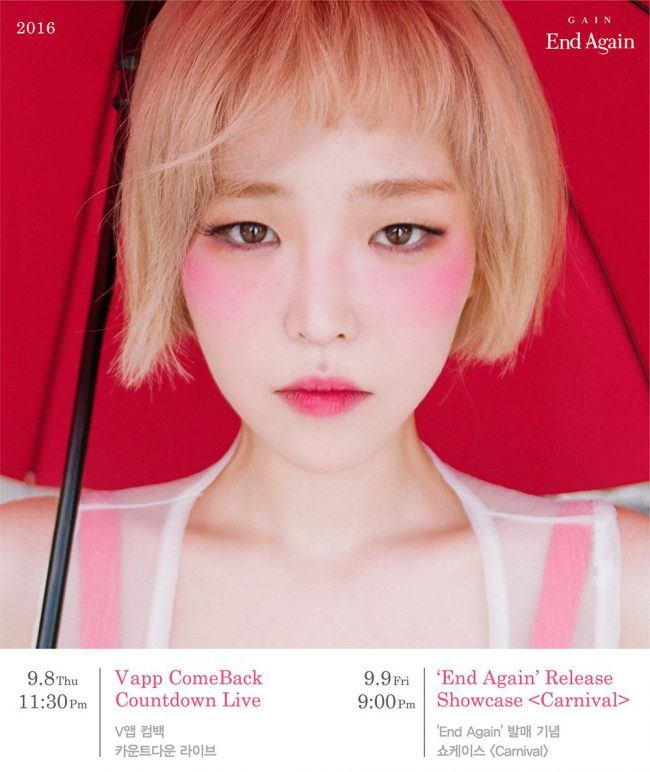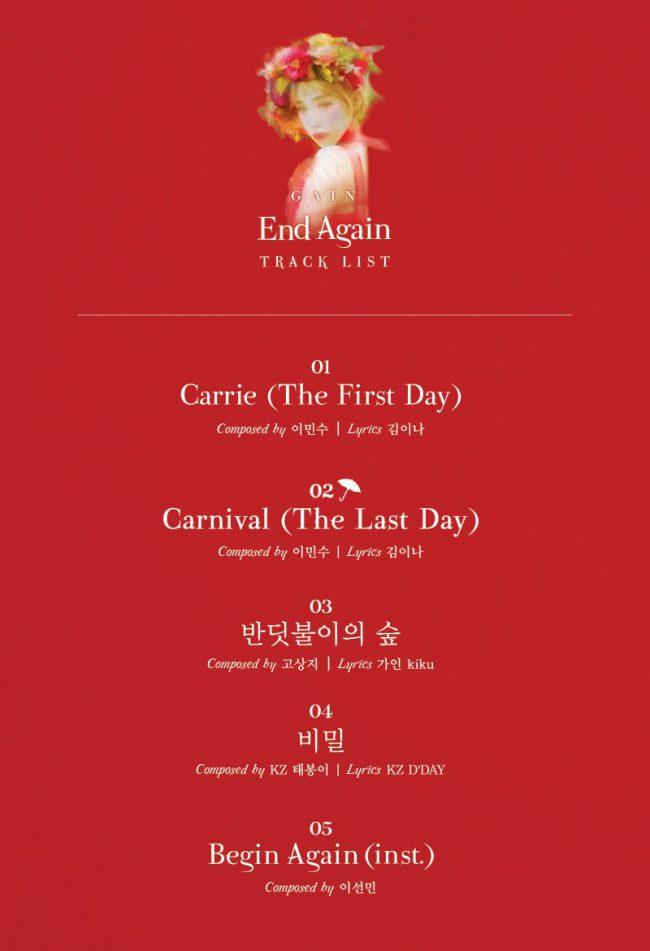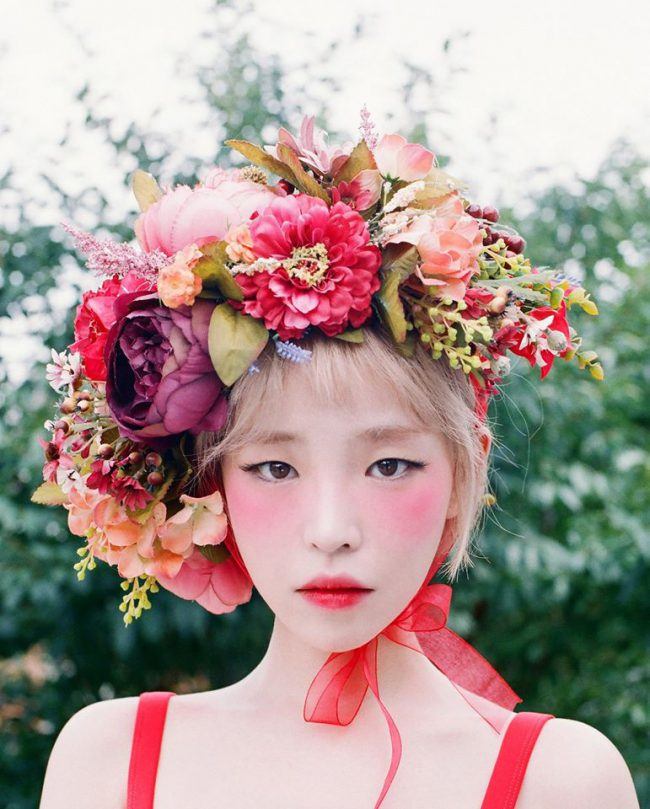 Source: Brown Eyed Girls' Twitter
Share This Post