Gaon Charts apologize after plagiarism controversy between BTS and T.O.P
Gaon Charts have apologized after BTS was accused of plagiarizing BIGBANG T.O.P's performance during their awards show.

BTS was accused of plagiarism after their performance at the Gaon Chart Music Awards on February 22. That night they received the Artist of the Year for album sales in the fourth quarter award and the V LIVE Global Popularity Award.
The group also went onstage to perform the tracks "Save Me" and "Blood, Sweat and Tears".  The controversy began as BTS performance at the Gaon Chart Music Awards was accused of plagiarizing T.O.P's stage from BIGBANG's 10 Year Anniversary concert. The part in question is when the "no signal" bars come on the screen with videos of the BTS members flashing on the screen behind them.
T.O.P's solo stage was from a special performance at BIGBANG's 10 Year Anniversary concert, and it is a fact that this was a very carefully thought out concept that BIGBANG's production had worked very hard on.
BIGBANG's director Rachel Cholong, who worked on the BIGBANG MADE tour posted about this as well, using hashtags like #latenightwork and #nosleep to indicate that they spent a lot of time on this stage.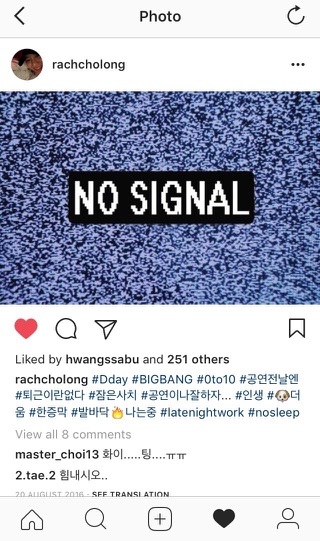 In another more recent post, following the BTS plagiarism accusations, she posted a picture with the caption "Hmmmmmm….Our hard work?". The post was also like by T.O.P's sister, Choi Hye Youn, leading many to believe that they were referring to the controversy.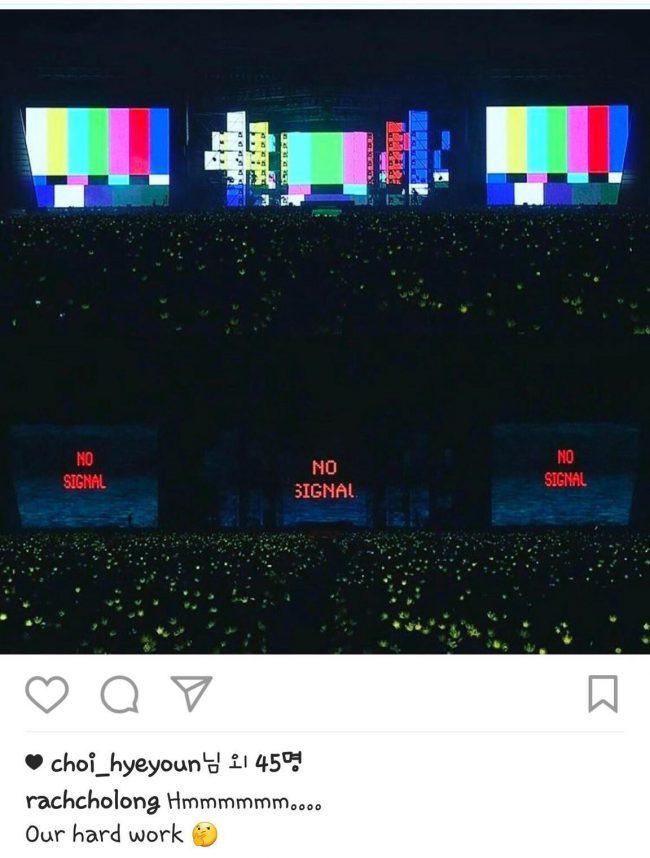 Initially, some BTS fans were arguing that this is not a concept that was exclusive to T.O.P and could have been used by anyone. In return, some BIGBANG fans then claimed that that might have been the case if they only used the screen and text. However, BTS's stage also had images of the members in the back just as T.O.P's stage had, which made them way too similar for it to be a coincidence.
On February 24, Gaon Charts posted an official statement on their site in regards to the plagiarism accusation. They explain that they used an outside production source and that is why BTS was not aware of the video beforehand.
This is the official statement with regards to the performance plagiarism of BTS that took place at the 6th Gaon Chart Music Awards.

After checking with the production (which we outsourced) for the award, the production did not monitor the video used for BTS's performance carefully enough and they did not explain or show said video to BTS enough beforehand.

We bow our heads in apology to those affected and discomforted by this incident.

We are sorry.

We would also like to thank everyone for their love and support for the Gaon Chart Music Awards. Thank you.

-Gaon Chart Music Awards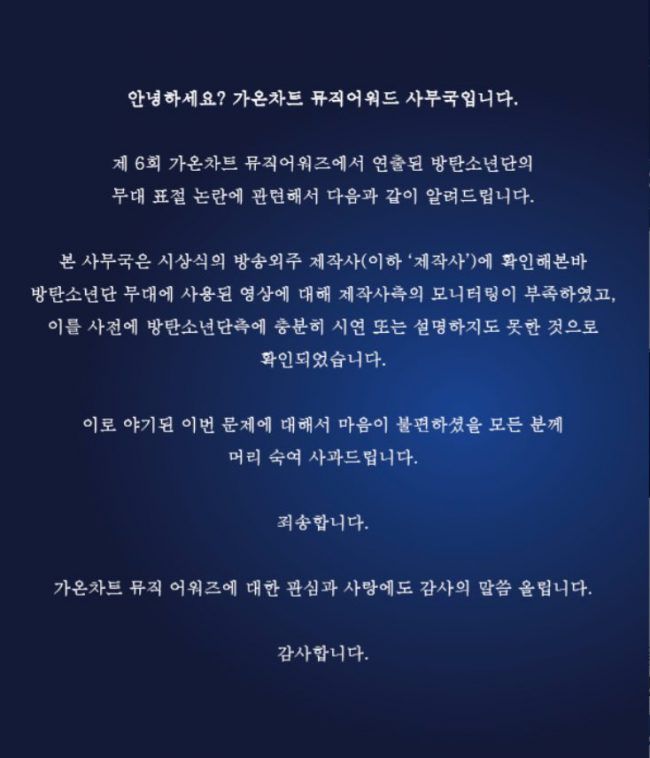 Share This Post