Gary to release his first studio album simultaneously in Korea and China
Leessang's Gary is preparing to release his first full-length album this September, and with his high popularity in China, will see a simultaneous release with Korea as well. 
Gary is set to release his self-titled album on September 21st, which will be available to fans in both Korea and China online through their respective music sites. For China, the album can be found on sites such as Baidu and QQ Music.
China will see more of Gary as well for this promotion. Leessang Company tells TV Report, "It's correct that we are currently planning an Asia showcase tour which will also include China. The details haven't been set yet."
Gary's popularity in China can rival that of any K-Pop idol groups and is becoming the center of the Hallyu Wave in the country. This is mainly due to his appearance in the variety show Running Man which recently experienced its fifth anniversary. The show has kick started large-scale fan meetings all across Asia including China, showing just how popular the seven-member cast are.
Meanwhile, the tracklist to Gary's album was released on September 16th and features an array of artists including Koonta, Jay Park, Leessang Company's latest debuted solo artist Miwoo, Don Mills, Double K, Park Myeong Ho, John Park, Jung In, Brown Eyed Soul's Youngjoon, DJ Pumkin, and Deepflow.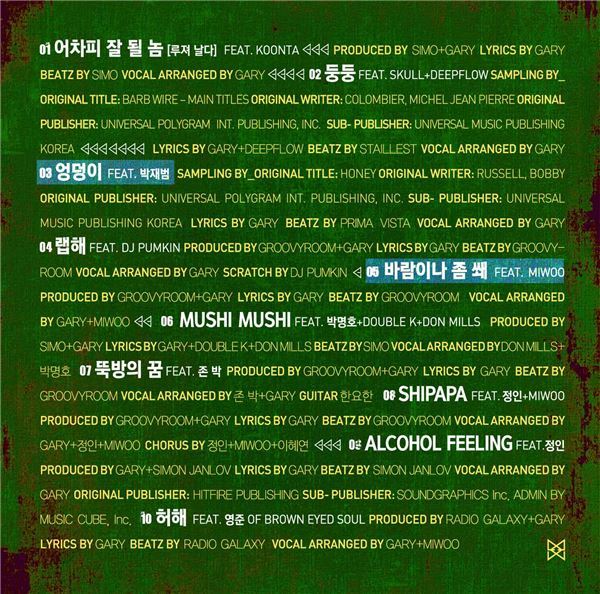 Source: TV Report
Share This Post