G-Dragon Joining Famous "White Skull" Infantry Division
G-Dragon will be enlisting in the notorious 'White Skull' infantry division for his military service.
G-Dragon's military enlistment is almost upon us. As the dreaded time for G-Dragon fans draws nearer, more information on his enlistment is being revealed.
According to media sources, G-Dragon will be admitted to the 3rd Infantry Division Recruit Training Center in Cheorwon, Gangwon Province.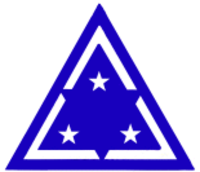 The 3rd Division is also known as the "White Skull" unit. This is where actors Joo Won and Ji Chang Wook are currently carrying out their military duties.
To avoid any possible issues, G-Dragon's official enlistment will be closed to the public.
"G-Dragon will enter the training center quietly, with no events planned in order to prevent any chaos and confusion." – YG Representative
G-Dragon will serve in the military until November 26, 2019. Until then, stay safe and healthy!
Share This Post