[★TRENDING] GFRIEND Yuju Rushed To Hospital After Collapsing In Pain
GFRIEND Yuju was rushed to the hospital during a fan meeting yesterday. She was reported to have ended up in tears due to stomach pain and was taken to the hospital. 
"During the fan signing, Yuju experienced sudden abdominal pain and was taken to the hospital.

After examinations, results showed that she had an acute inflammation on her intestines.

The doctor found no abnormal problems, so she received her prescription for medicine and returned home.

We apologize for any inconvenience to the fans who were at the event, as well as everyone who supports GFRIEND.

Thank you for your understanding."

– Source Music
A video taken at the event showed Yuju lying down on the signing table in pain. 
فان اكاونت ~ 170827
ييرين وسوون يحملون عضوتهم المريضه للخلف بينما المانجرز ينظرون لها …
pic.twitter.com/wqIFYtev57

— Arab Yuju. (@Arab_Yuju) August 27, 2017
Initial reports stated that Yuju had fainted during the fan meeting, however, these reports were false.
"Yuju doubled over from stomach pains during the fan signing. Reports said she fainted, but it's not true.

She's on the way to the hospital."

– Source Music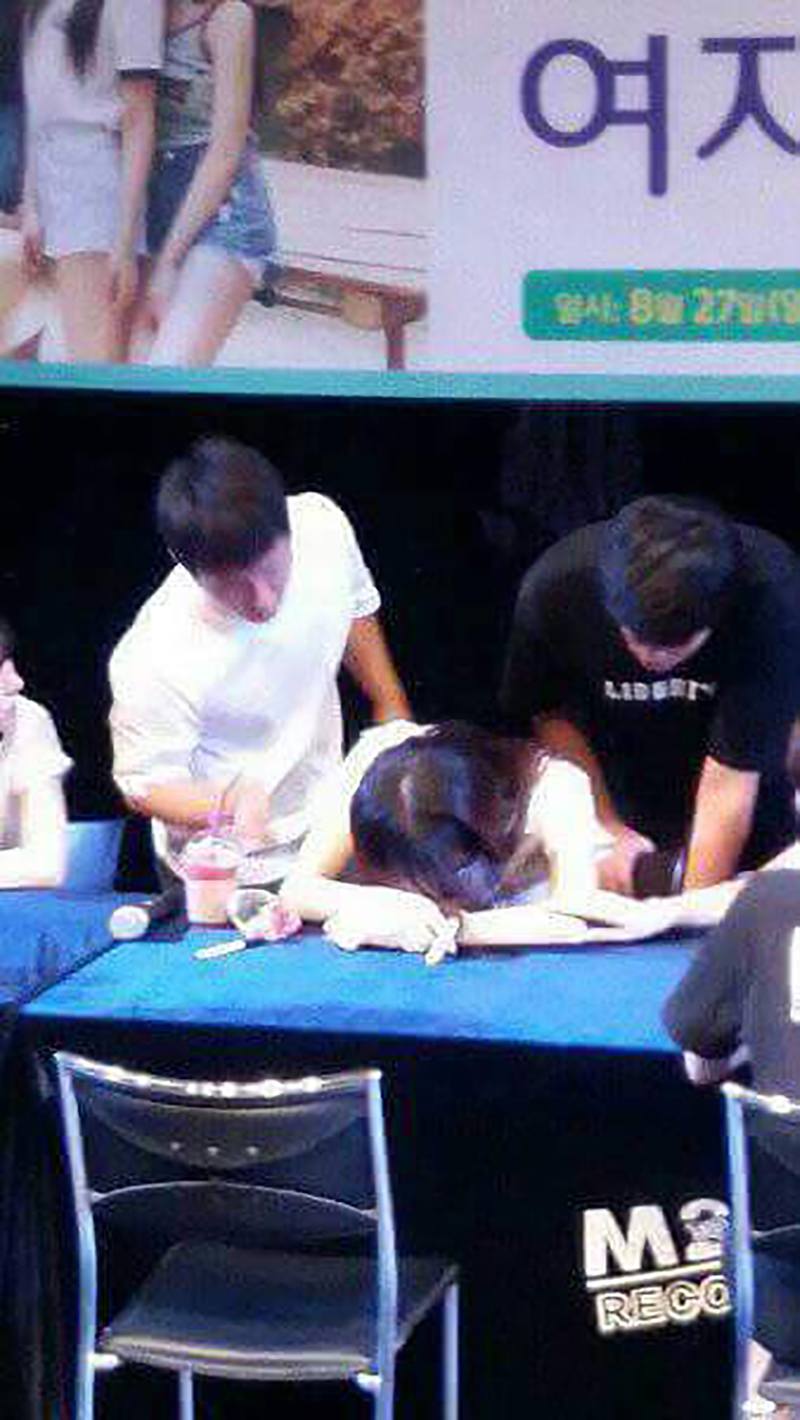 Source: Star News and Sports Today
Share This Post