Girls' Day Hyeri apologizes after netizens accuse her of mocking BEAST at MelOn Music Awards
Girls' Day Hyeri took to Twitter with photos of herself bowing and apologizing to BEAST fans after a past video surfaced of her allegedly mocking BEAST' Dongwoon at the 2014 MelOn Music Awards. 
On December 22nd, Hyeri posted two pictures of herself bowing on Twitter with a message "You know I'm a crazy fan of BEAST and I even went to their concert right? I was just very happy about the fact that sunbaenims won an award and I didn't show my excitement very well. I am sorry about any bad feelings I have caused. I am sorry and I will be careful from now on. Please look kindly on me."
The apology refers to the accusations made by many BEAST fans that Hyeri made fun of Son Dongwoon at the awards by imitating him when he said, "Hello this is BEAST!" at the 4:41~4:44 mark in the embedded YouTube video below, when starting his award speech. Fans also accused her of continuing to mock him when Dongwoon mentions their popularity, as she laughs and imitates him again (4:57~5:00 in the embedded video below).
She has since deleted the tweet and apology.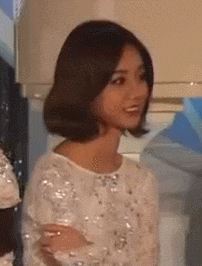 http://youtu.be/1_tM-0Cd8h0?t=4m35s
Source: OSEN
Share This Post