Girl's Day Hyeri cries during rhythmic gymnastics competition
Hyeri of Girl's Day cried during Idol Olympics' newest sport, rhythmic gymnastics.
An expected situation occurred on MBC's Chuseok special 2016 Idol Star Track/Rhythmic Gymnastics/Indoor Soccer/Archery Olympics on the 15th.
In comparison to other sports, rhythmic gymnastics requires a lot more time to practice. The idol competitors trained with national coaches for five weeks, only for a short performance of 1 minute and 30 seconds each. During the filming, it's been reported that the competitors who tried their best for a great performance all cried afterwards regretting their shortcomings.
One competitor, who showcased a perfect performance during the rehearsal, made mistakes during the actual filming that she cried right afterwards, along with respective team members who watched her practice from the beginning. MC Hyeri also cried at this scene, surprising the other MCs Jeon Hyun Moo and Lee Soo Geun.
MBC Chuseok Special Idol Olympics, with its new interesting and touching sport, will air on the 15th at 5:15pm Korean Time.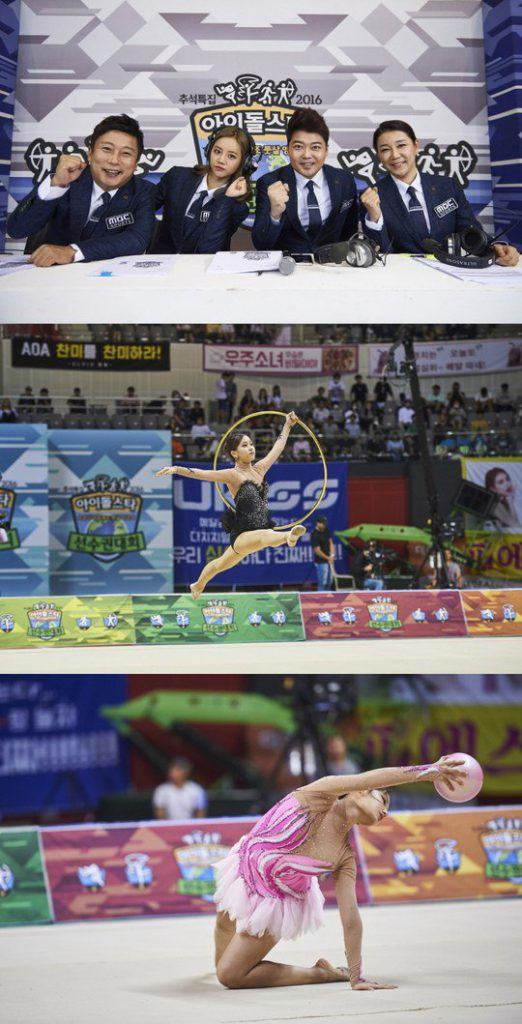 Source: Newsen
Share This Post