Girl's Day Members Reveal Secret Details About Their Love Lives
Girl's Day recently appeared as special guests  of New Yang Nam Show and openly talked about each other's love stories. 
In the episode that aired on Mnet last April 13th, the members revealed how they would talk about each other's relationships. They also provided an update on their own love lives!
"I do not have a man to date lately and when I meet up with friends, none of them are men. I'm asking you to give me date."

-Girl's Day's Hyeri
Yang Se Hyung, one of the program's host, however, boldly suggested that it was a lie. This left Yura to disclose that, "In the past, there was someone who pursued Hyeri." Back in 2013, Hyeri gained a lot of attention for her public relationship with H.O.T's Tony Ahn. The public relationship lasted for eight months.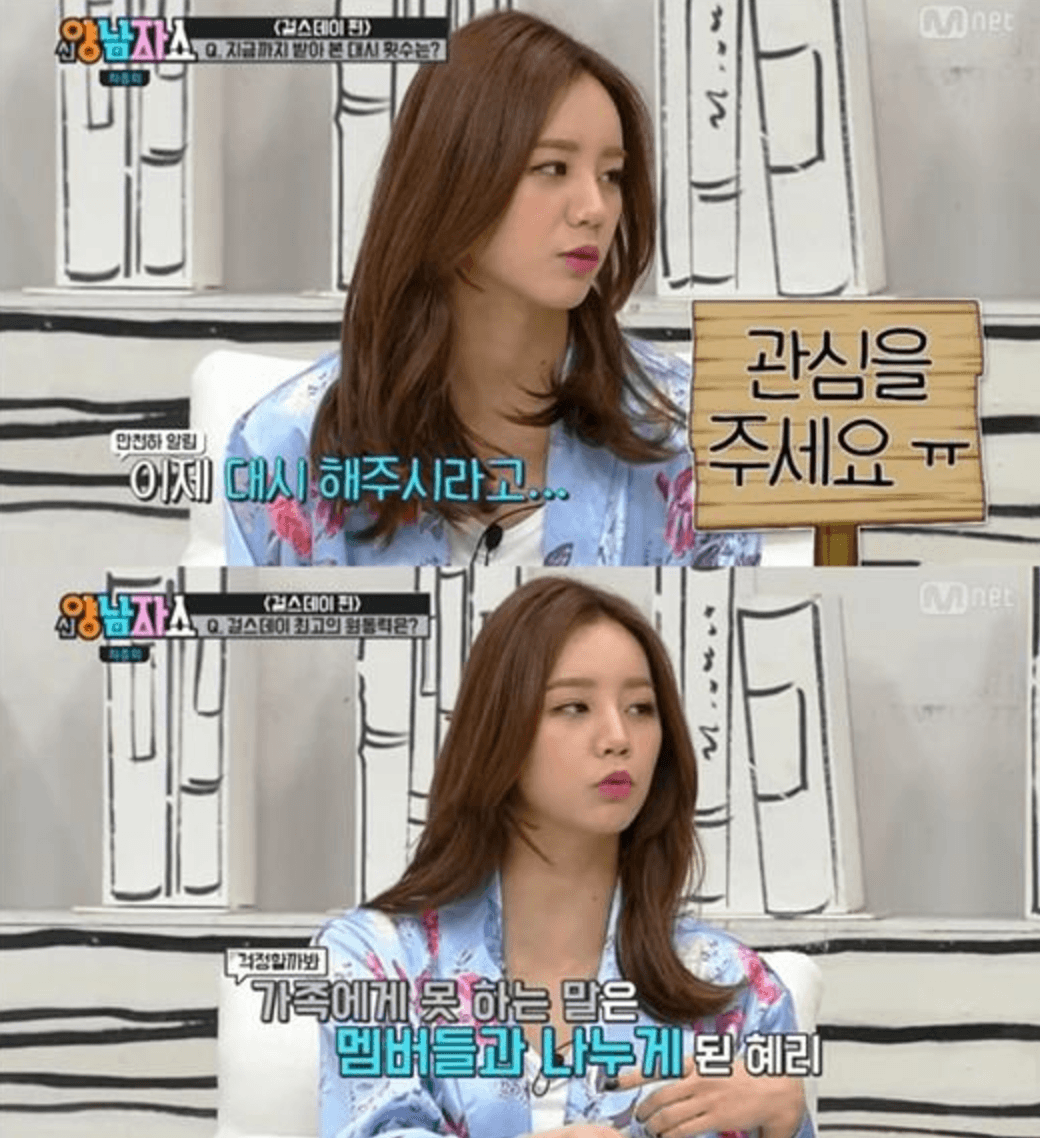 They were also asked if there had been ever a time that they talked about the same person. According to the members, they said they share love stories withe each other so there was not any overlap or trouble.
"We share details of our love life among members and we once found out that there was a guy who had told every one of the members that he was in love with her. Luckily we found out what he had done because we're so open with each other."

-Girls's Day's Yura
At present, Girl's Day is promoting their latest track "I'll Be Yours" and received their second trophy on today's episode of Music Bank. 
Source: Osen
Share This Post