Girls' Generation nearly injured and mobbed at Malaysian airport
Hundreds of fans crowded the Malaysian airport to greet Girls' Generation recently, but the excitement and rowdiness of the crowd brought potential harm to the group.
Girls' Generation's recently arrived in Malaysia to prepare for their performance at the 2015 Formula 1 PETRONAS Malaysia Grand Prix held on March 29th. With that news out, their airport arrival also began to spread among Malaysian SONEs, who awaited their favorite girl group to greet them welcome.
Unfortunately, according to many fan accounts, many of the fans began to push and shove one another in order to see the group better, in turn almost harming the Girls' Generation members. Witnesses shared that Sunny was almost pushed into an ATM machine by two people, but was saved when another fan pushed the two people away.
Another incident had witnesses view a security personnel push Taeyeon as she was about to enter their van, however, other fans cleared up the situation, revealing that fans had pushed the security personnel causing him to run into Taeyeon.
Fans further shared that member Tiffany did not seem happy about the situation, prompting many fans to visit her Instagram account and apologize on the behalf of fans who were present at the airport. Others shared that Taeyeon seemed shock at the whole situation.
See the comments below: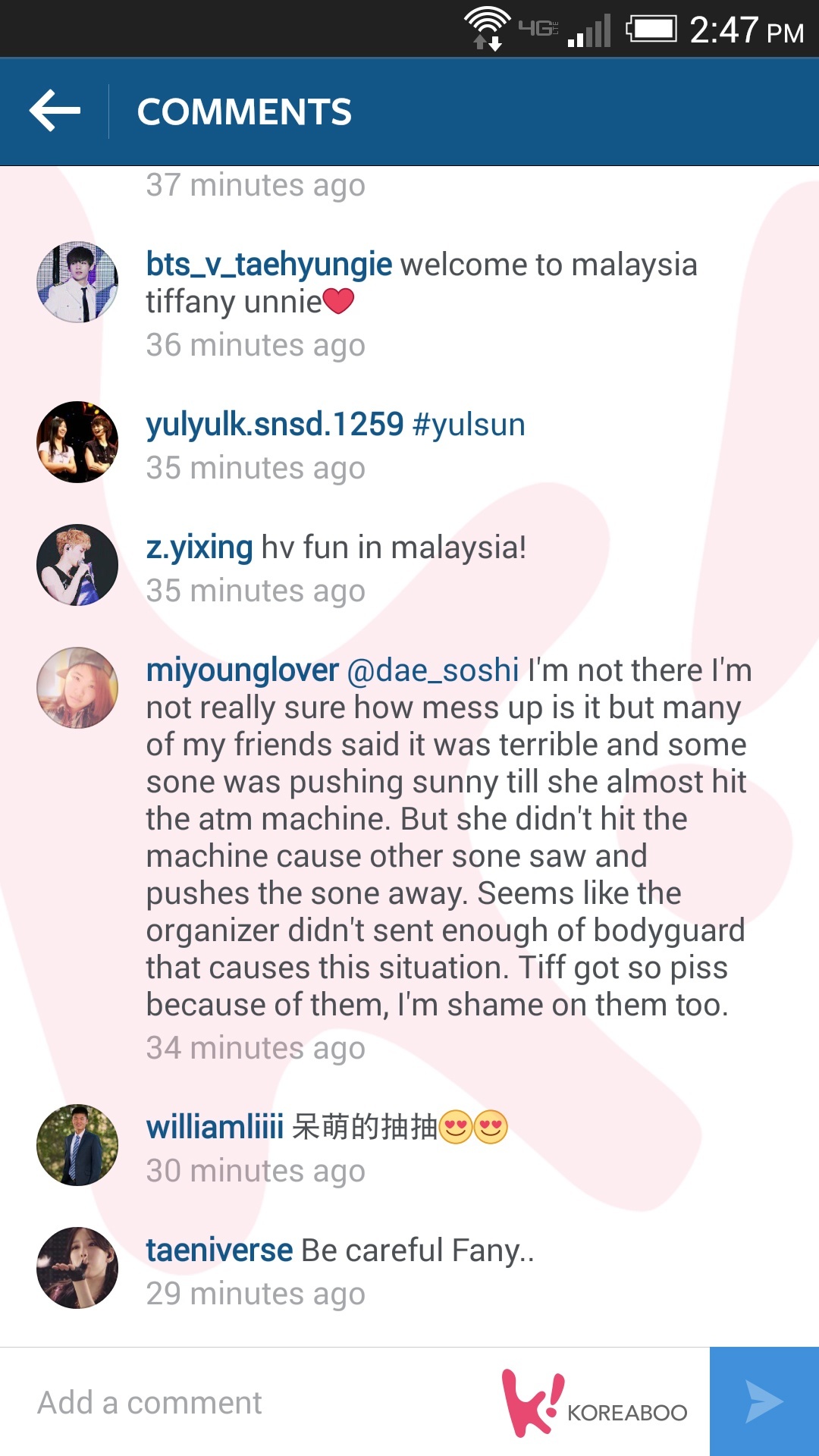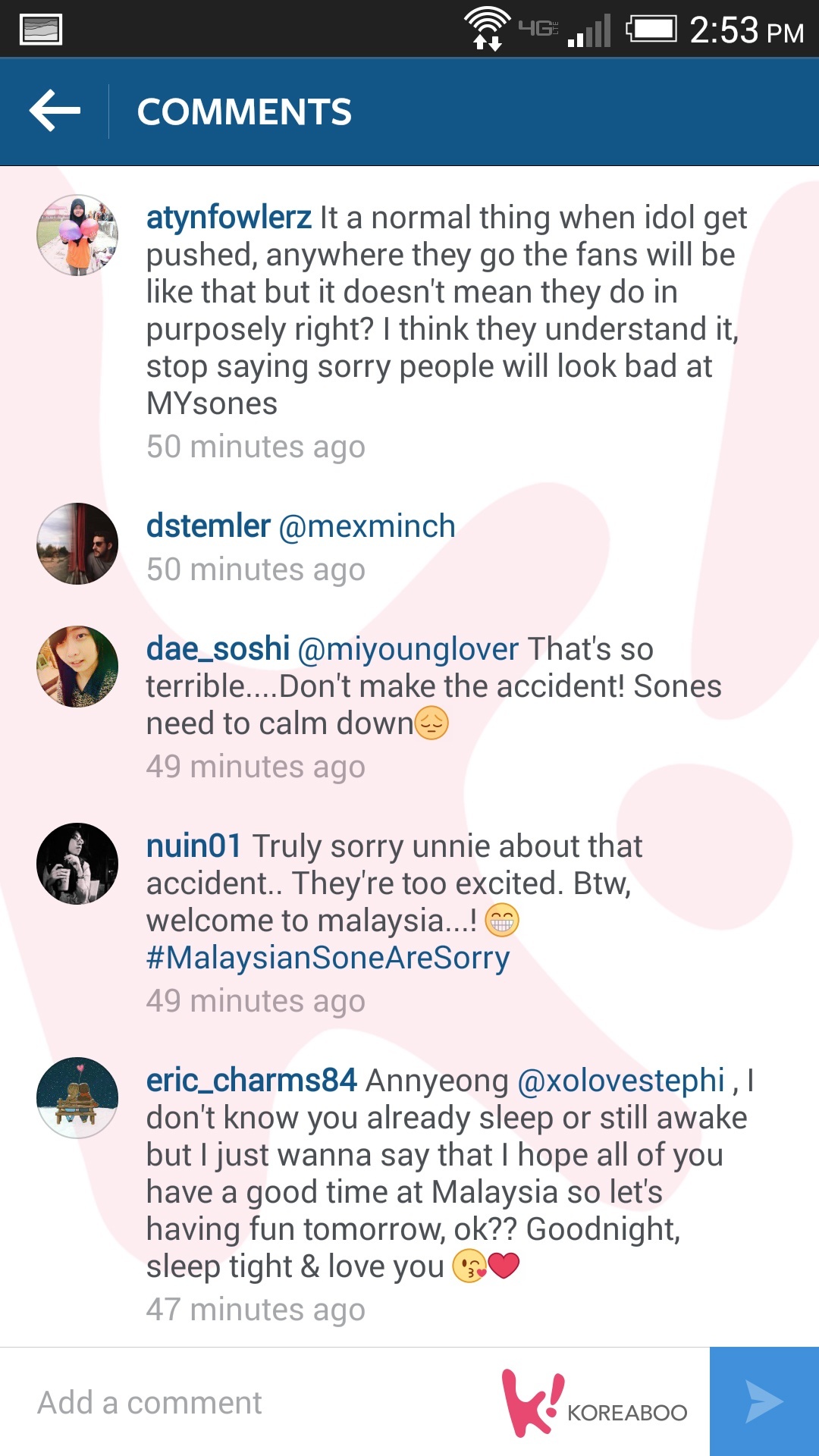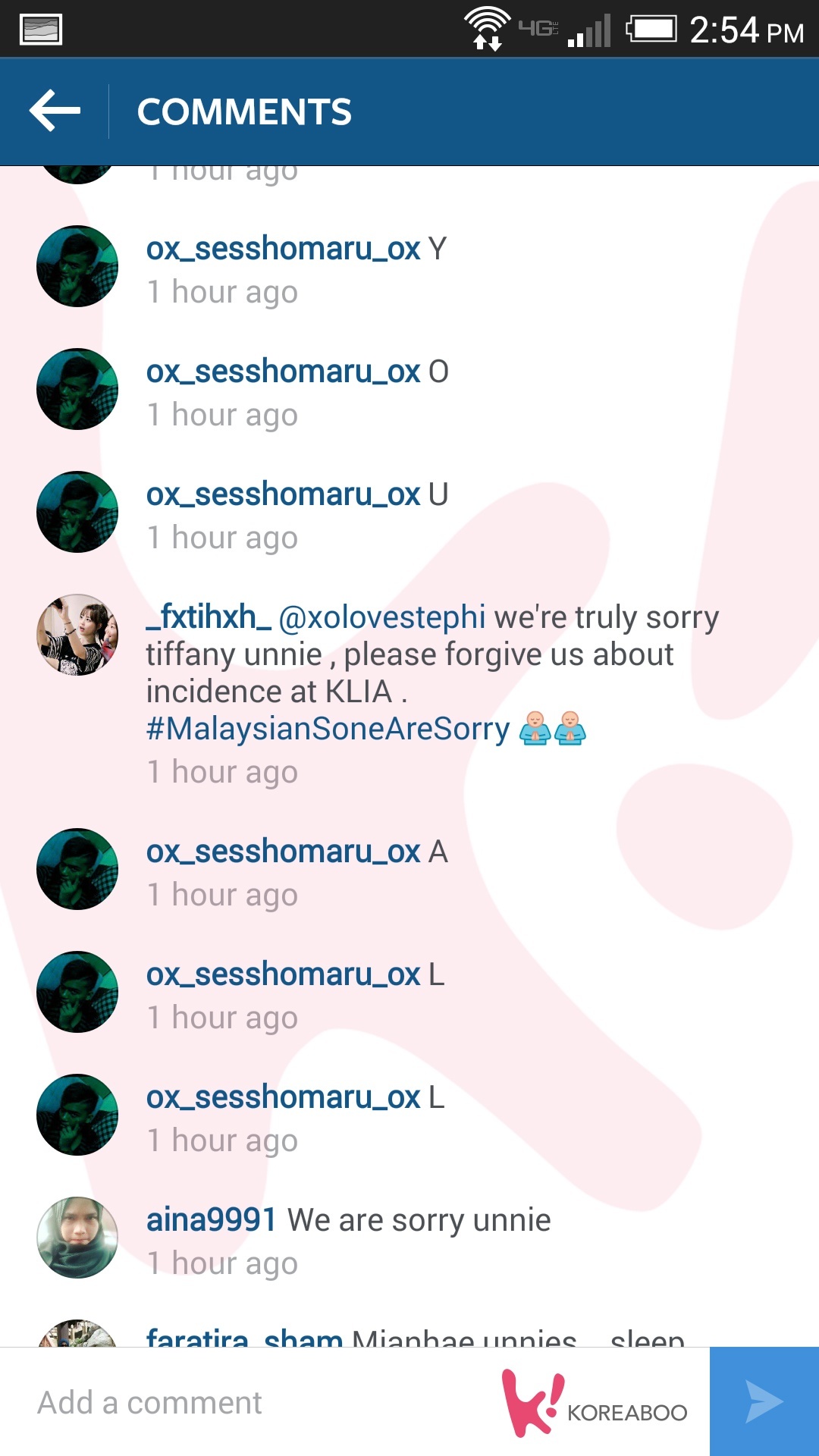 BECAUSE THE CROWD PUSHED HIM THEN HE ACCIDENTALLY BUMPED INTO TAENG

RT @icedlatae: A guard pushed Taeyeon THAT'S HIGHLY UNFORGIVABLE

— B mine 忙 (@keroroshenyi) March 28, 2015
Finally sunny's previews! #SNSDinMY pic.twitter.com/WDOmuEazy1

— azwa (@Y00NALIM) March 28, 2015
Share This Post