Girls' Generation's Taeyeon updates live from "SHINee World V" concert
On September 4th, SM Entertainment's boy group SHINee held its fifth solo concert, SHINee World V in Seoul. Among the attendees were Girls' Generation's Taeyeon and Seohyun. Both Taeyeon and SHINee's Key documented the night on social media.
Taeyeon updated her Instagram story and Snapchat story before and during the concert.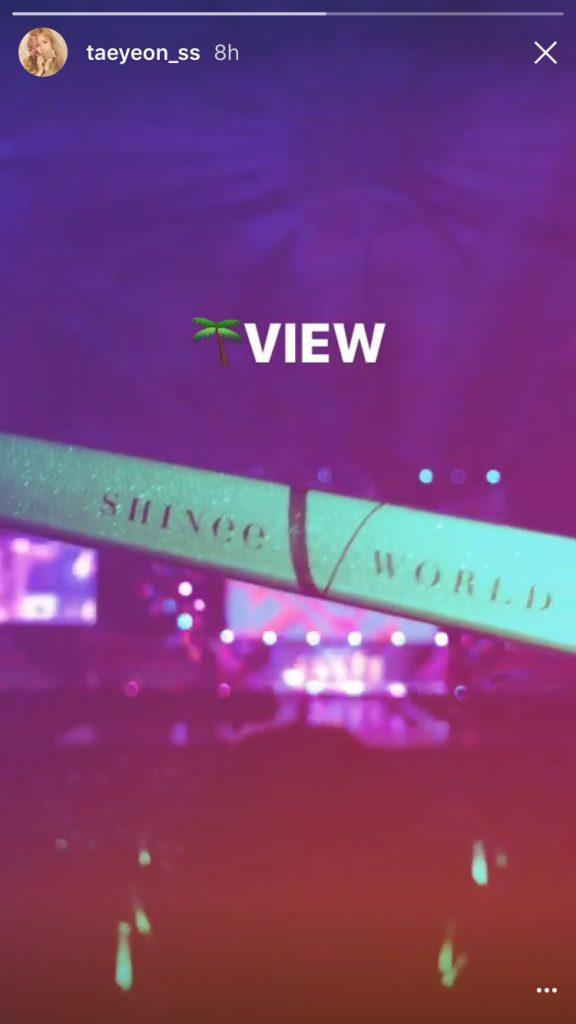 SHINee's Key also shared a hilarious video backstage featuring Taeyeon and Seohyun onto his personal Instagram account.
SHINee allegedly performed four new songs during the night from their upcoming new album, one of them being "Prism". However, there are suspected delays for their comeback date due to Onew's injury.
Share This Post