Gong Yoo Held His First Fan Meeting in Hong Kong
Goblin star Gong Yoo recently held his first ever fan meeting in Hong Kong, where he was finally able to meet some of his Hong Kong fans and make special memories with them.
Actor Gong Yoo was able to successfully complete his first ever fan meeting in Hong Kong 2017 Gong Yoo Live Make A Wish in Hong Kong on May 6 at the Asia World-Expo, Hong Kong's biggest arena.
Many fans were so excited for this event since it was the first time in his 16 years since debut that he was able to go on a fan meet tour, that tickets were completely sold out.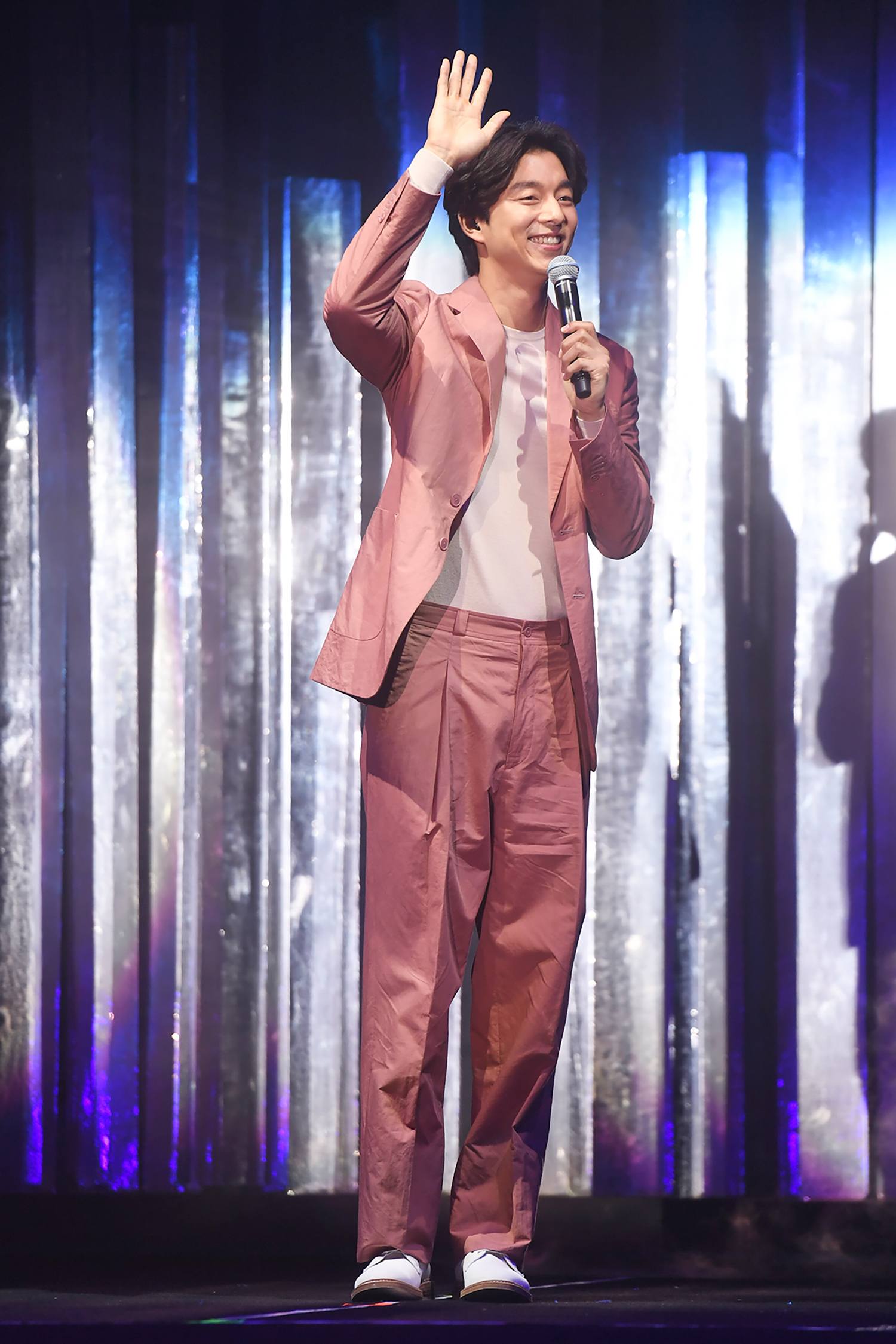 Gong Yoo was able to show his kind-hearted side by partnering up with charity organization MAKE A WISH! to produce official merchandise for his fan meeting, with all the proceeds going to the organization, which supports children with life-threatening illnesses.
The event began at 7:30 pm with the actor singing his own soulful rendition of singer Yoo Jaeha's song "My Face Reflected in my Heart", melting the hearts of all the fans who heard it with his sweet voice.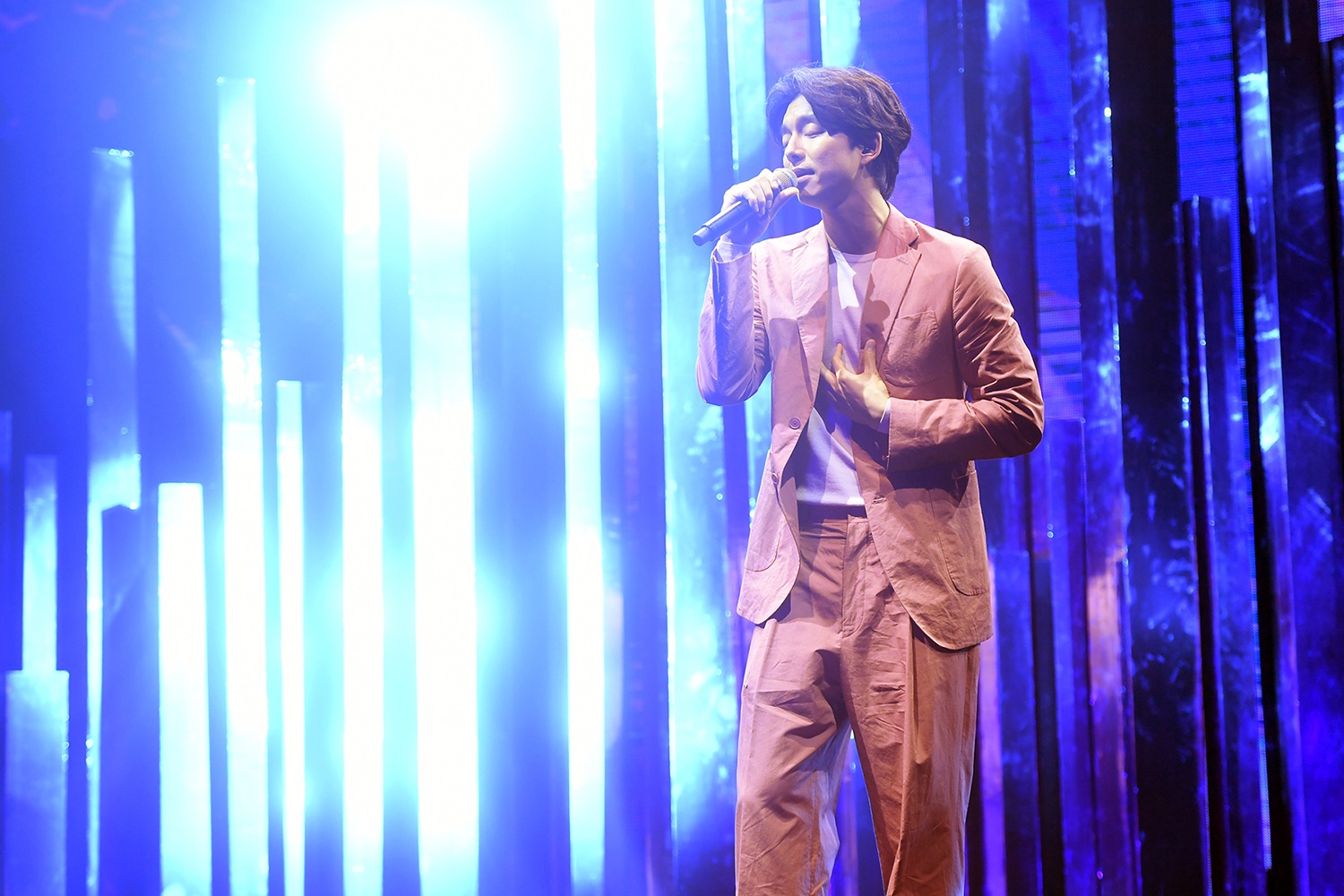 He then went on to share some of his childhood photos along with some accompanying anecdotes from his childhood, revealing his apparent aptitude for sports especially baseball and basketball.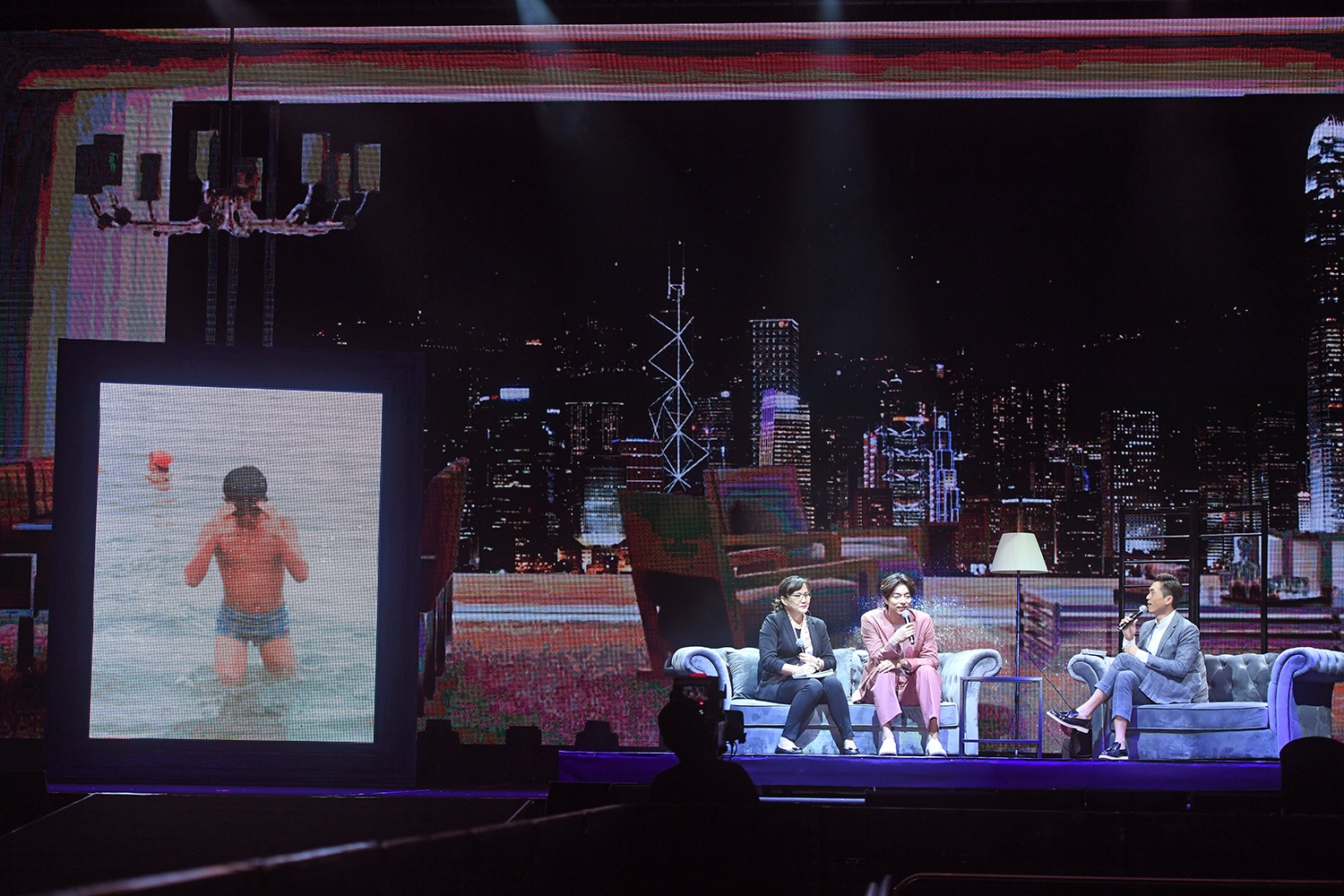 This prompted a baseball match with the MC with the punishment being that he would have to give out some autographed baseballs to his fans. With such a punishment, it was no surprise that Gong Yoo decided to lose the match on purpose in order to gift his fans with some of the autographed baseballs.
The fans were also gifted with the surprise appearance of famous Hong Kong actress Carol Chen, who revealed that she had made time for this fan meeting because she was a huge fan of the drama Goblin.
They then sat down for an interview where she asked him questions on his previous hit movies and dramas, where he revealed some behind the scene stories about his other films.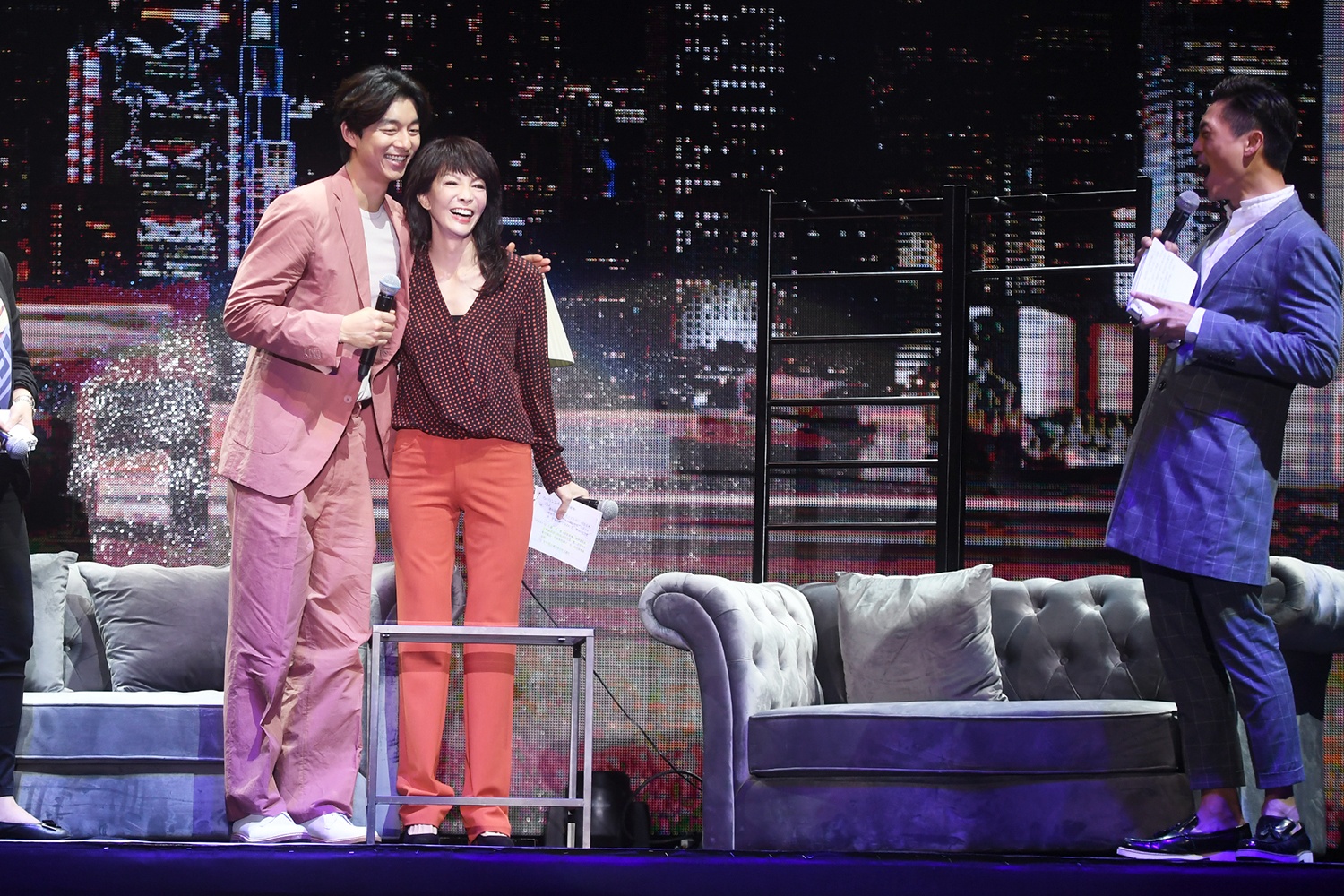 What fans didn't know was that there was a bigger surprise in store for them after the interview with Carol Chen – a surprise visit from Gong Yoo's labelmates Gong Hyo Jin and MyQ. This caused the entire hall to erupt a thunder of screams for the other two Korean celebrities.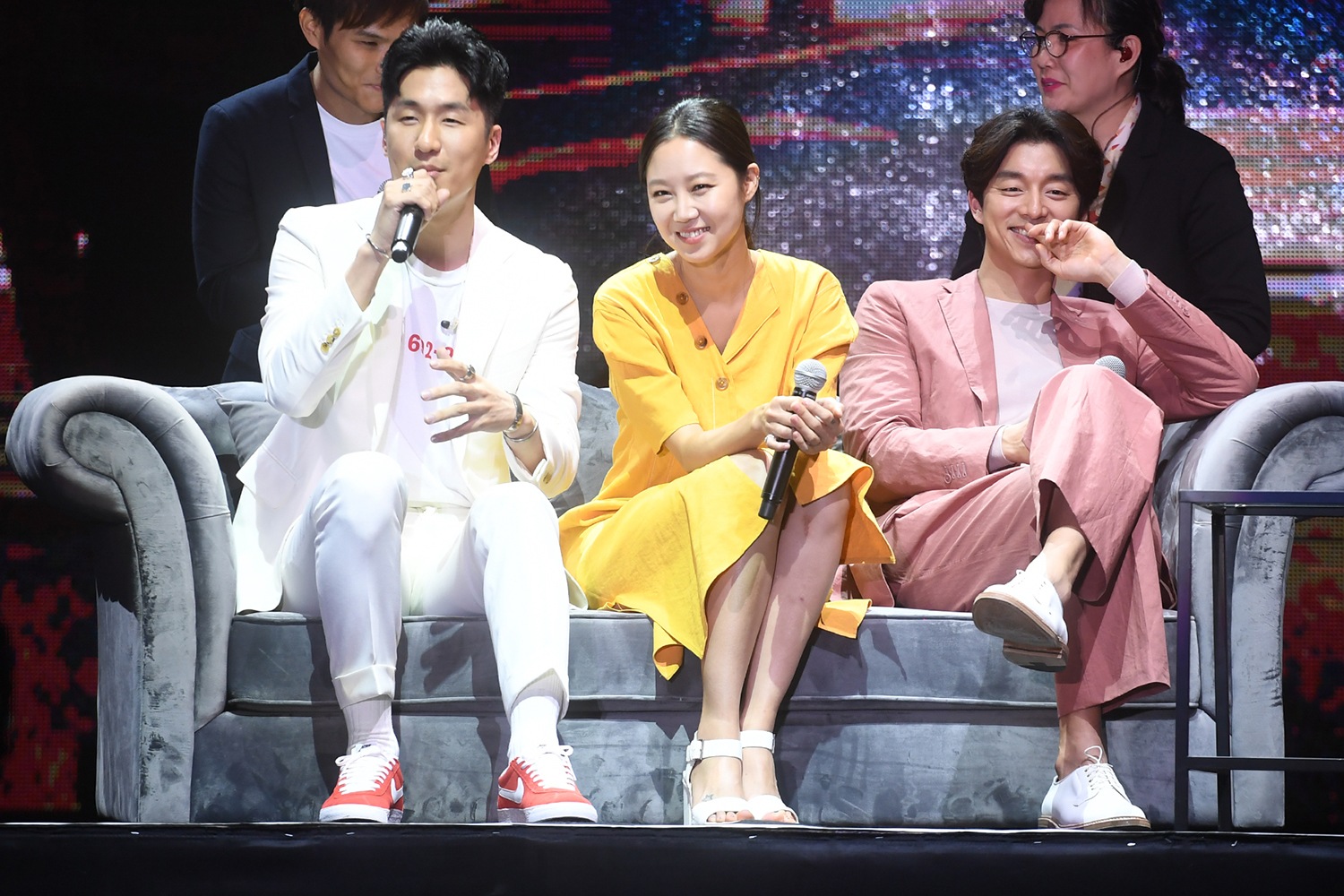 They sat down with Gong Yoo to share some interesting stories about their impressions of each other as well as little facts about each other that the public may not know. Singer MyQ even got up to perform his song "Baby Rose", which helped brightened up the atmosphere even more.
Following the visit from his label mates came a Q&A segment with the actor, where he picked out 5 questions written to him from the attending fans and answered them, revealing a little more about himself to his fans.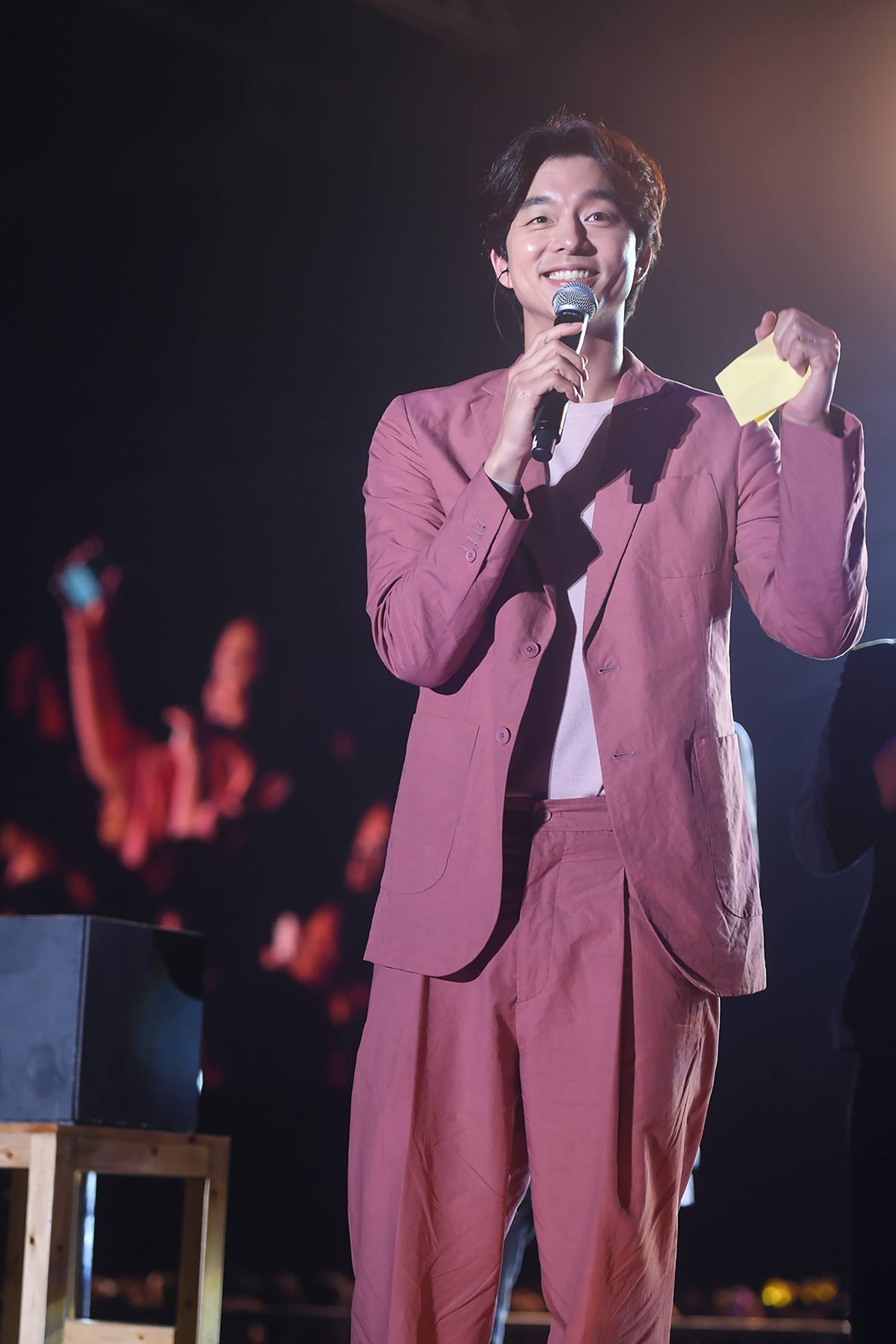 Fans were then treated to special performances by the Autumn Angels, a group from Yoo Hee Yeol's company Antenna Music, consisting of singers Sam Kim, Kwon JinAh and Jeong Seunghwan. These performances were special as they marked the group's first time performing in Hong Kong.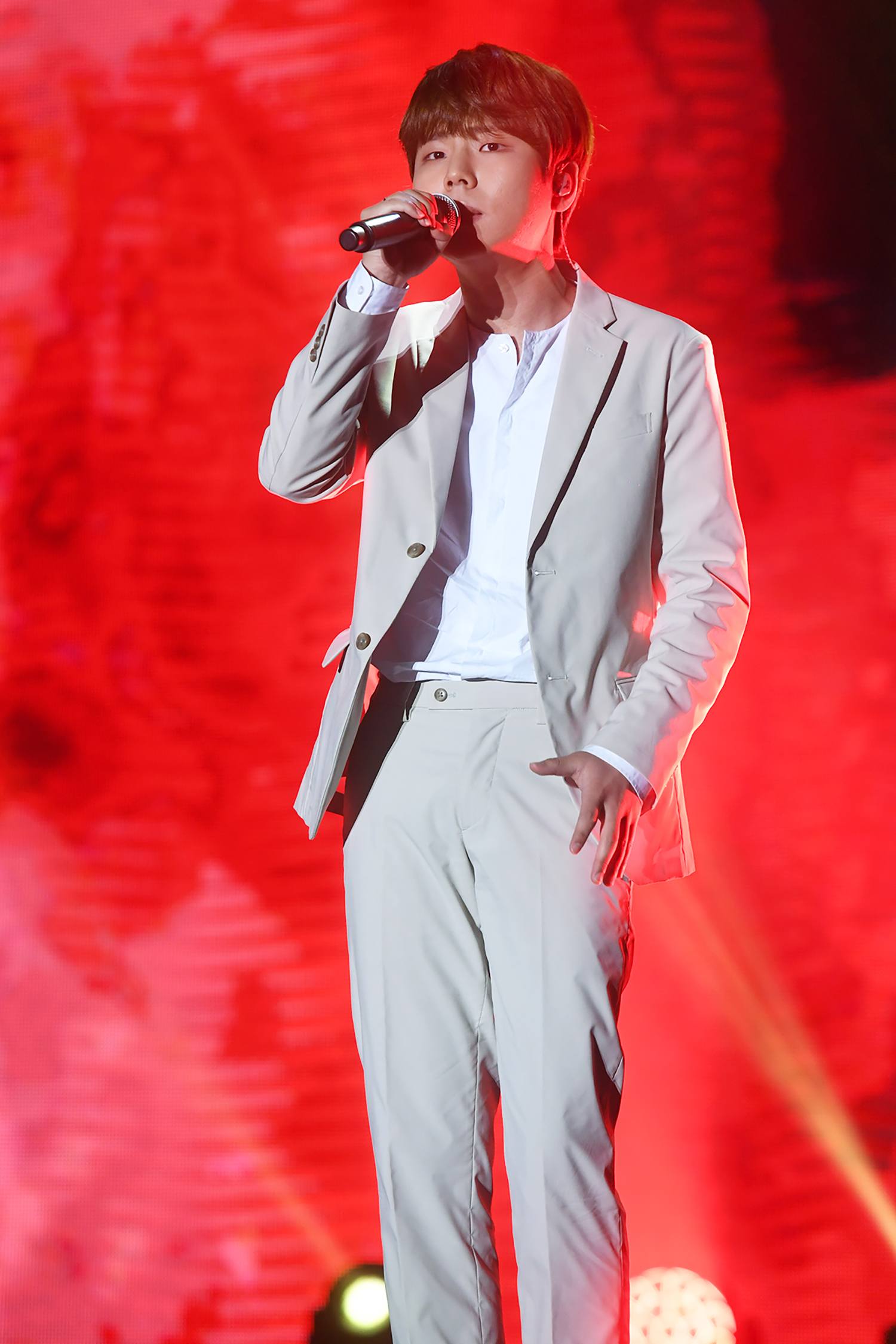 Their performance was opened by Sam Kim singing "Think About 'Chu", followed by Kwon Jin Ah's "The End" and Jeong Seunghwan's "The Fool". Sam Kim and Jeong Seunghwan even brought back some feels from the drama Goblin by singing the popular OST "Who Are You".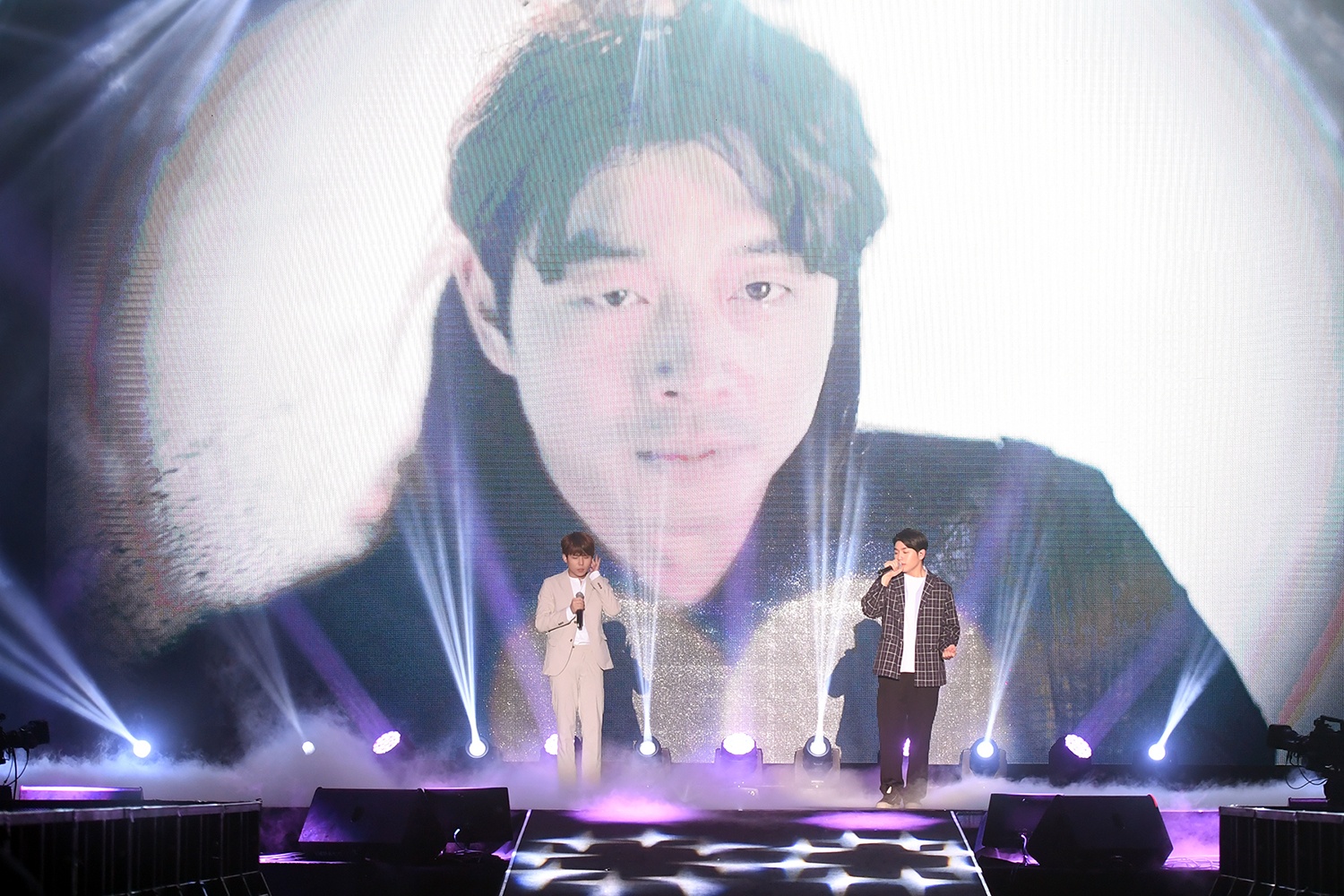 The last segment was one where Gong Yoo brought back his role as the Goblin and allowed himself to grant wishes to two of his fans. These wishes were picked from a site set up specifically to collect wish submissions before the show day and from these submissions, he was able to call two lucky fans on stage to grant their wishes personally.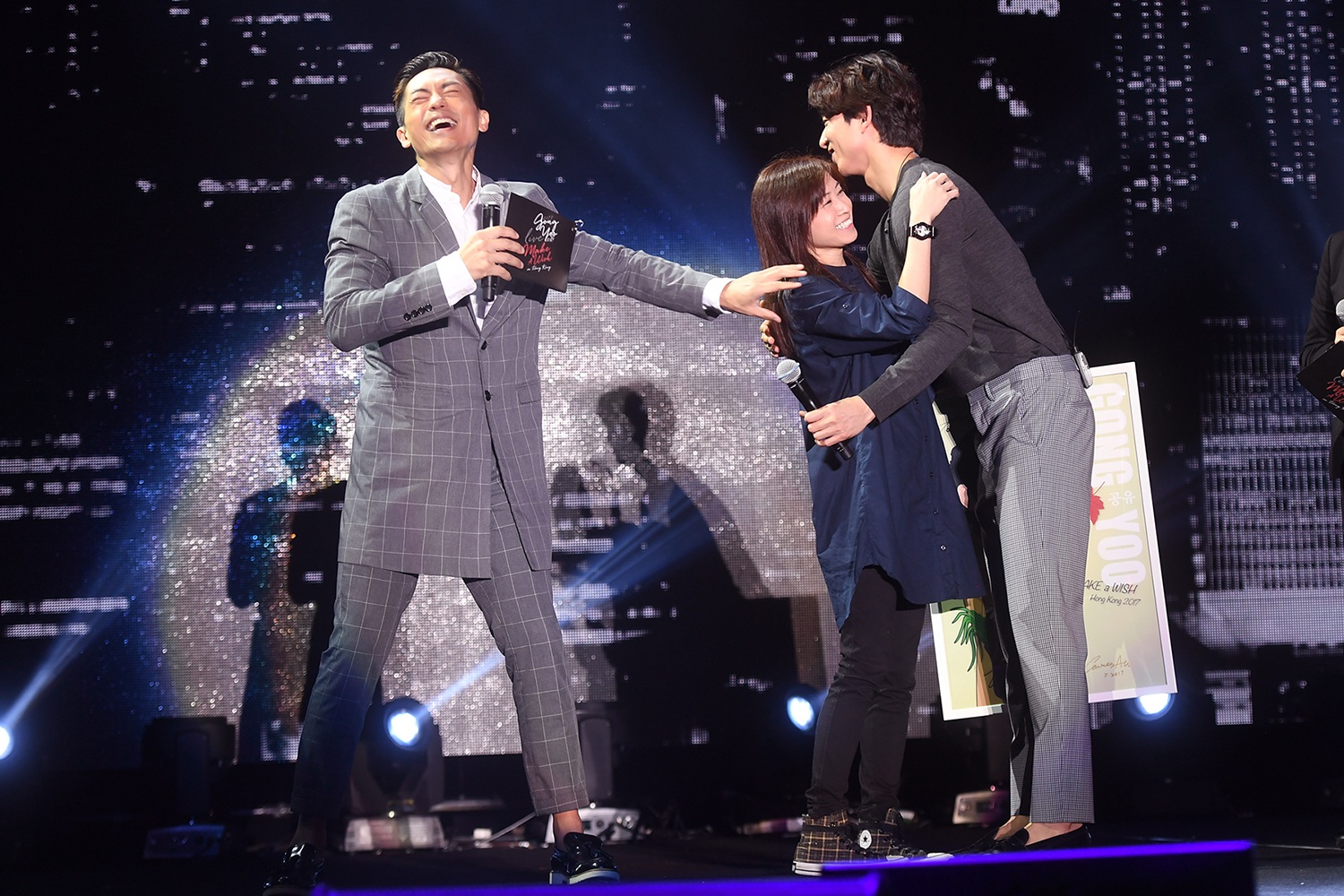 He ended his fan meeting successfully by reading out a handwritten letter addressed to all of his fans where he expressed his gratitude and thanked them for their continuous love and support.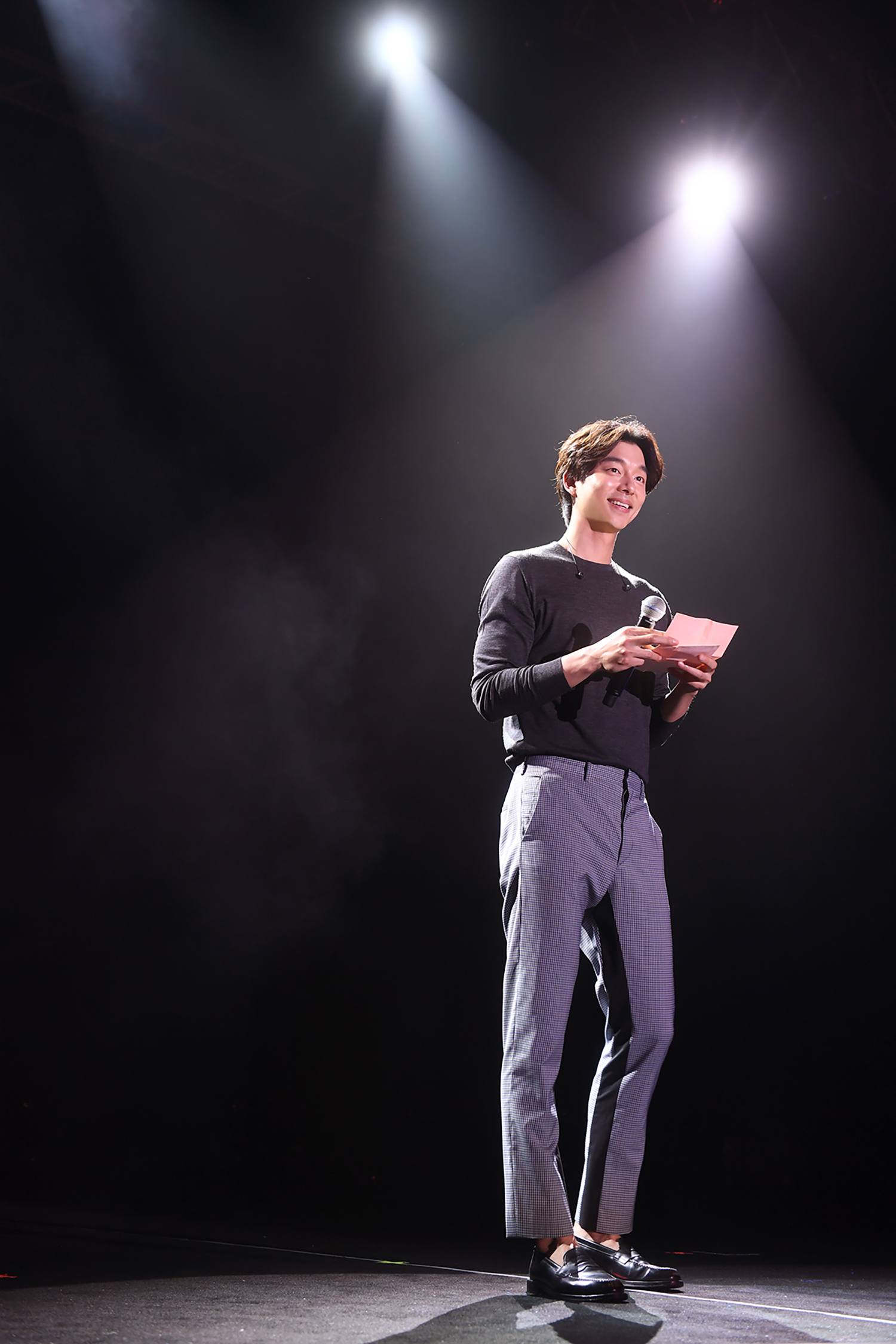 Gong Yoo recently took home the "Best Actor Award" for his performance in the drama "Goblin" at the Baeksang Arts Awards, solidifying his status as one of Korea's greatest actors.
Check out more photos from the fan meeting below!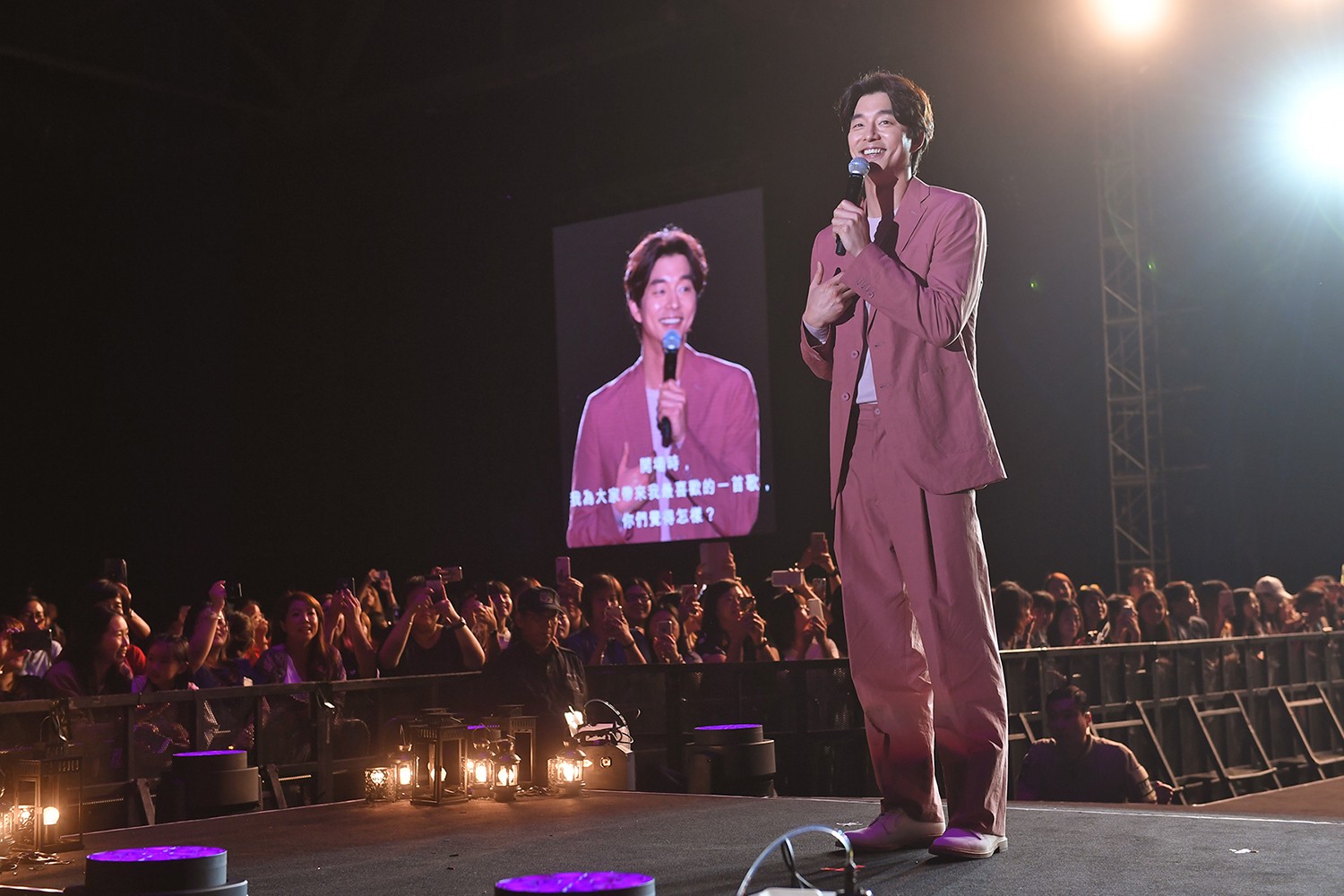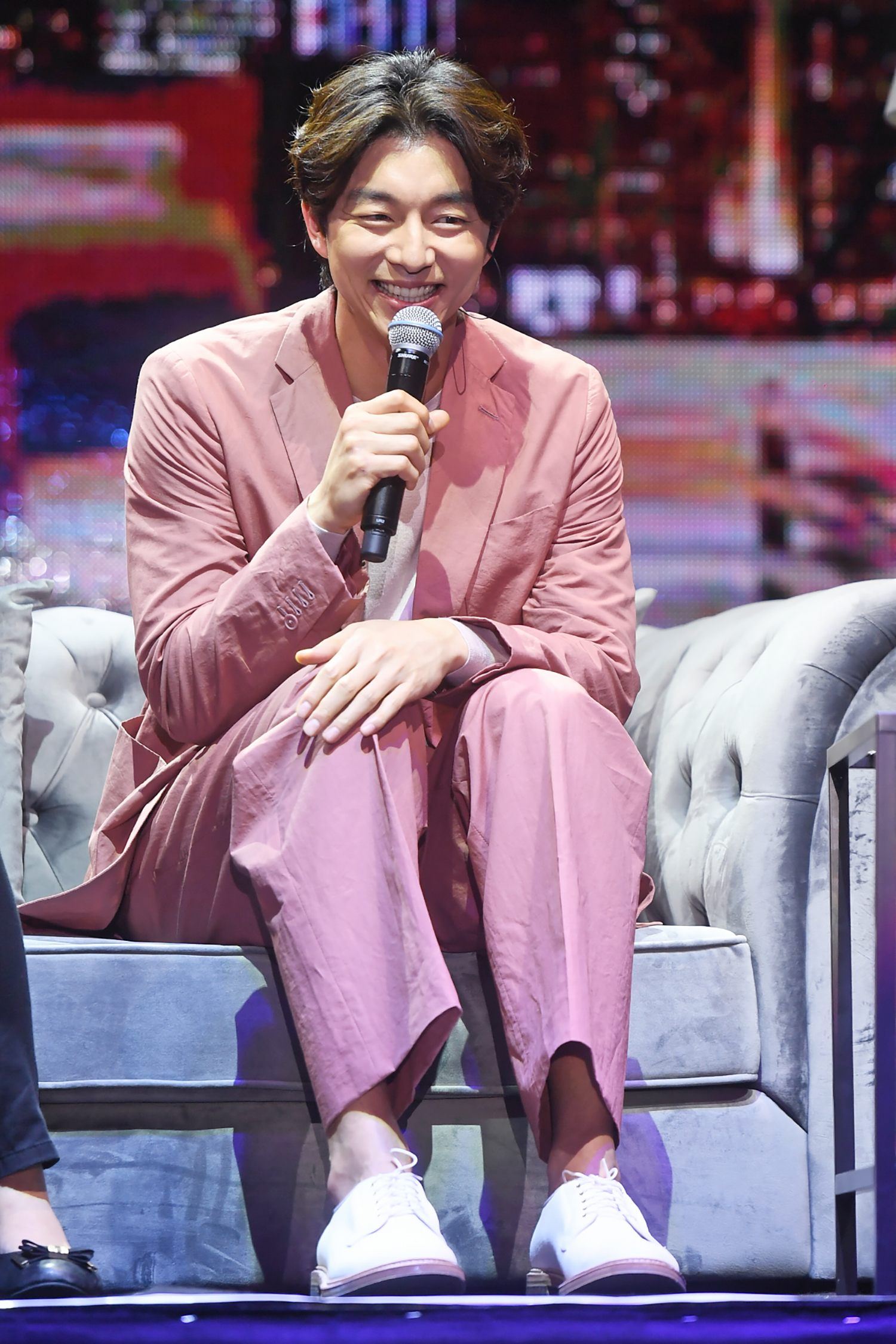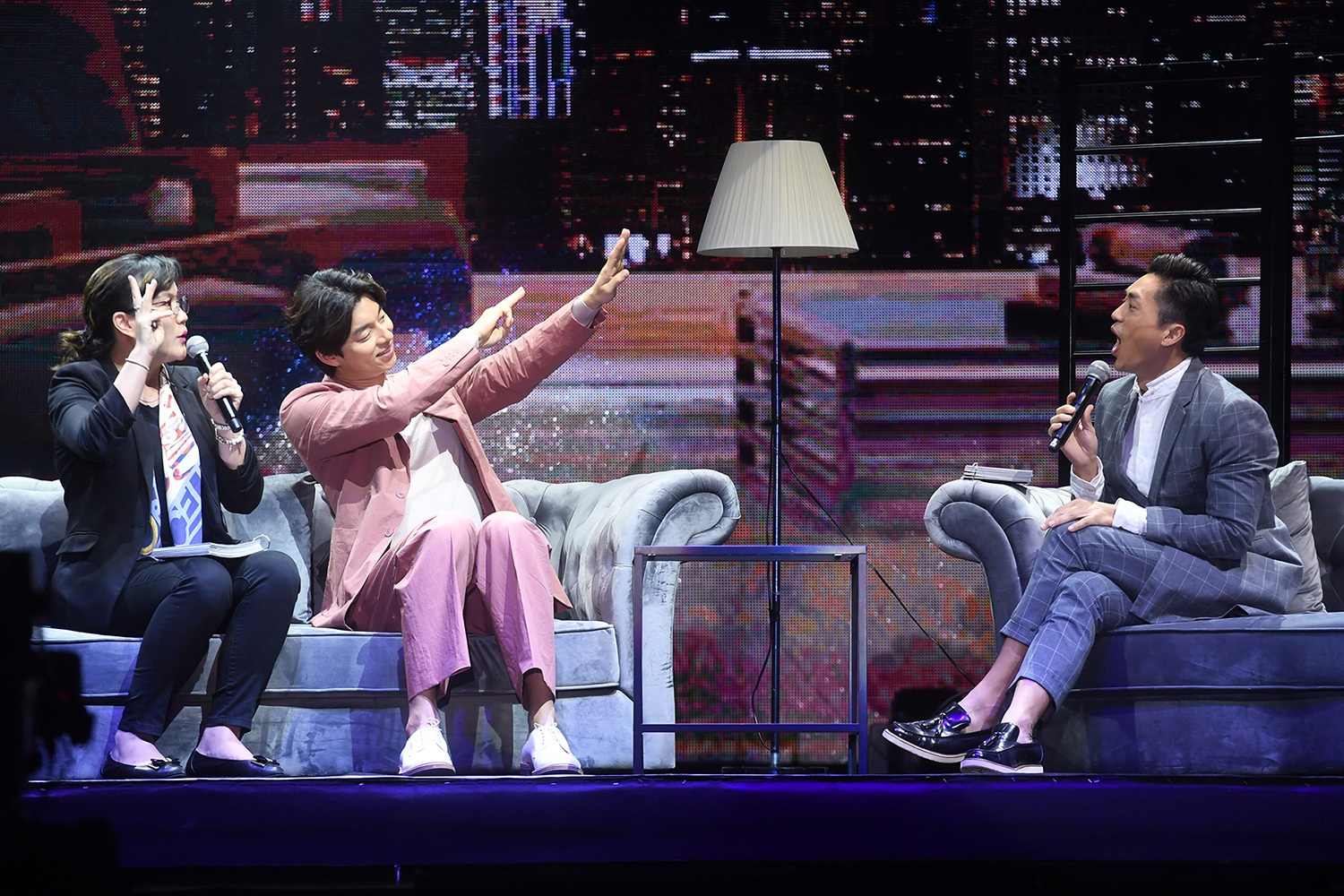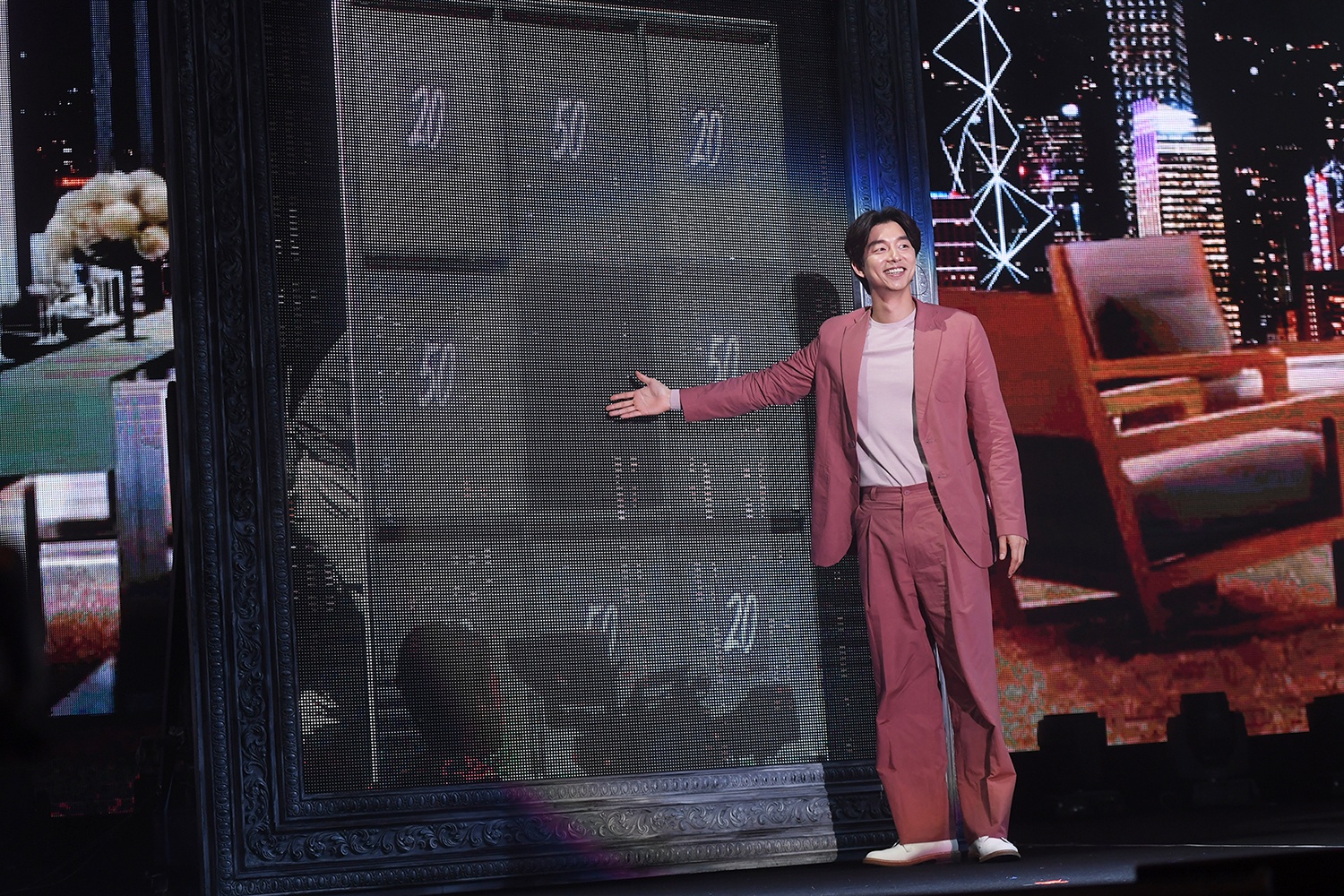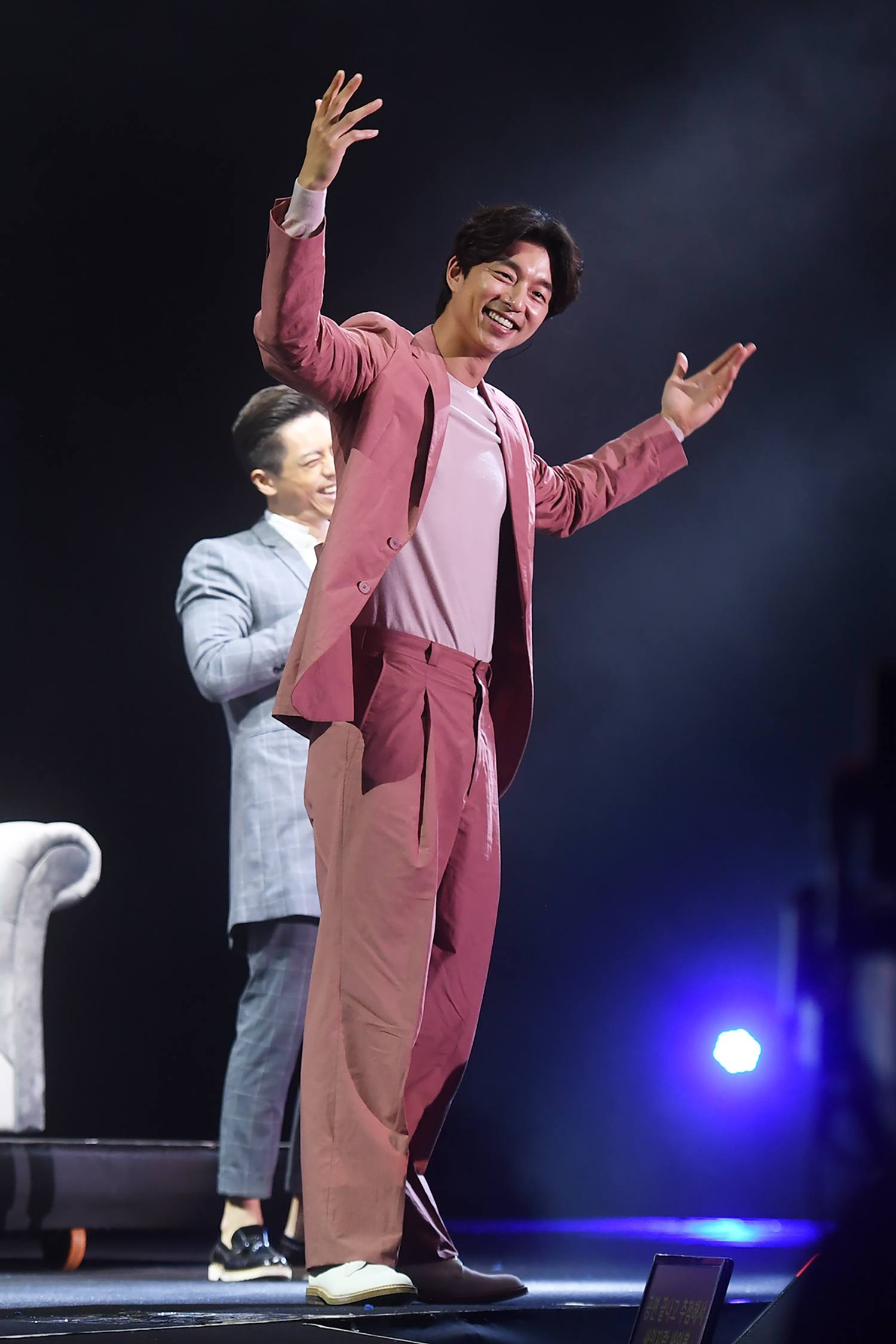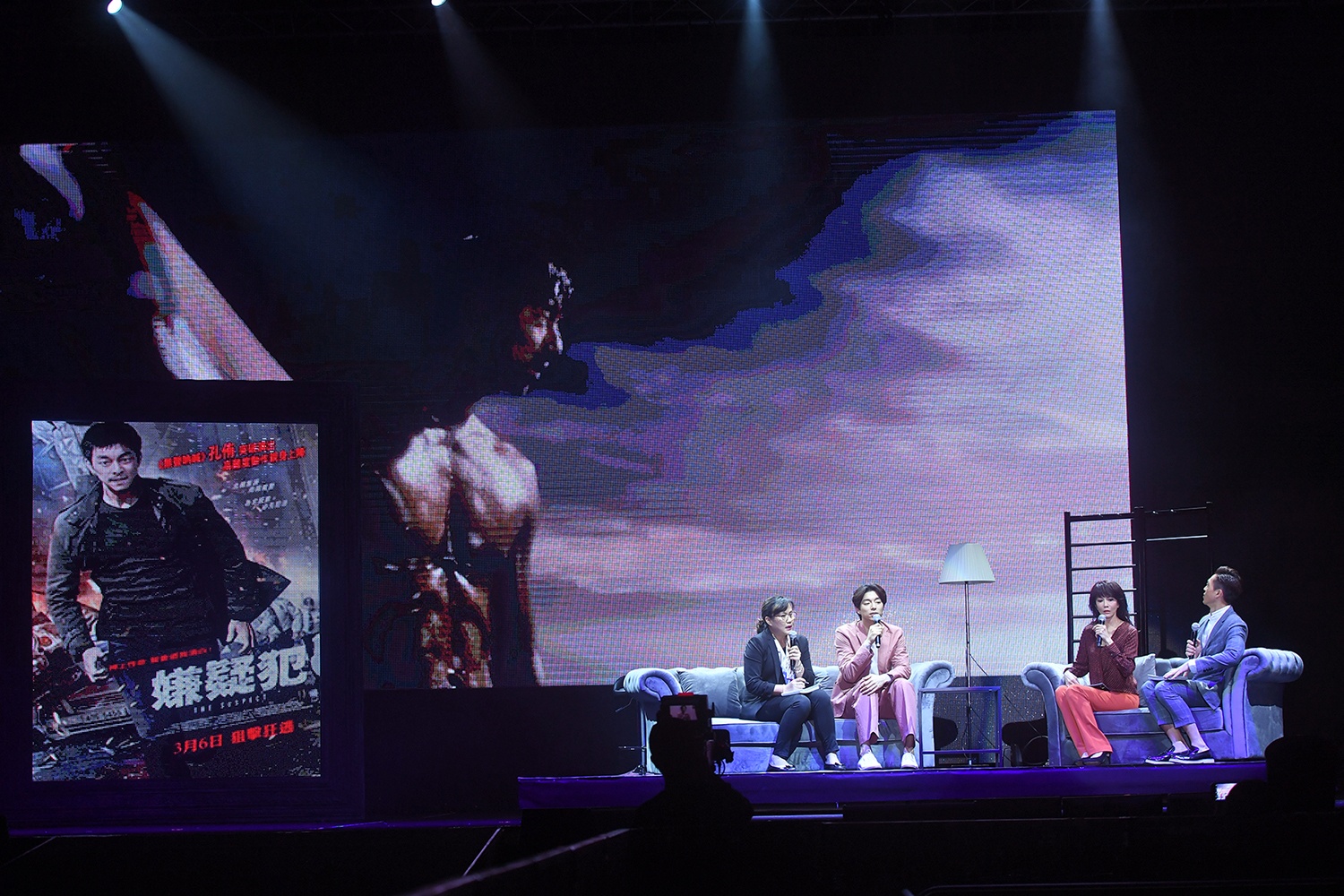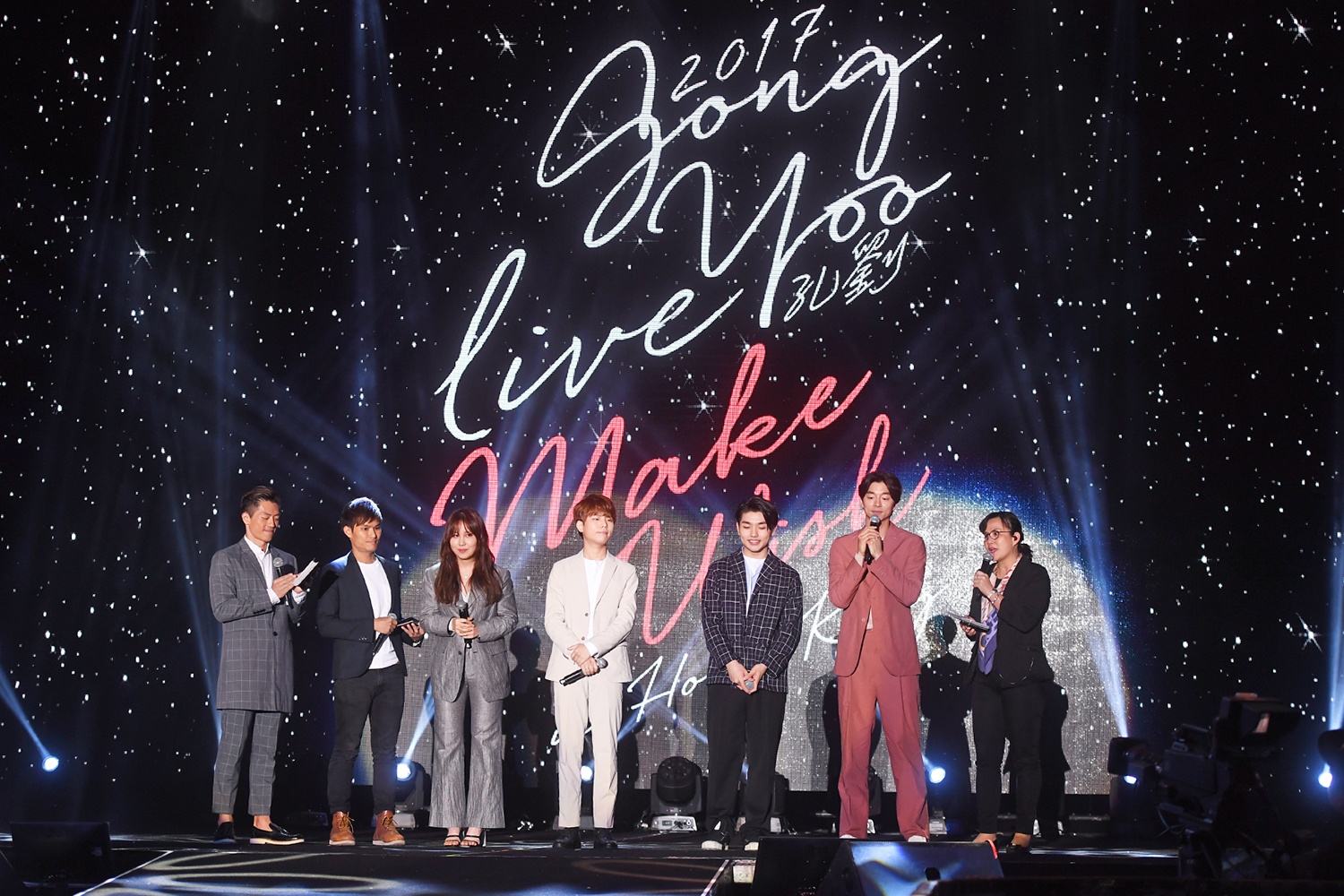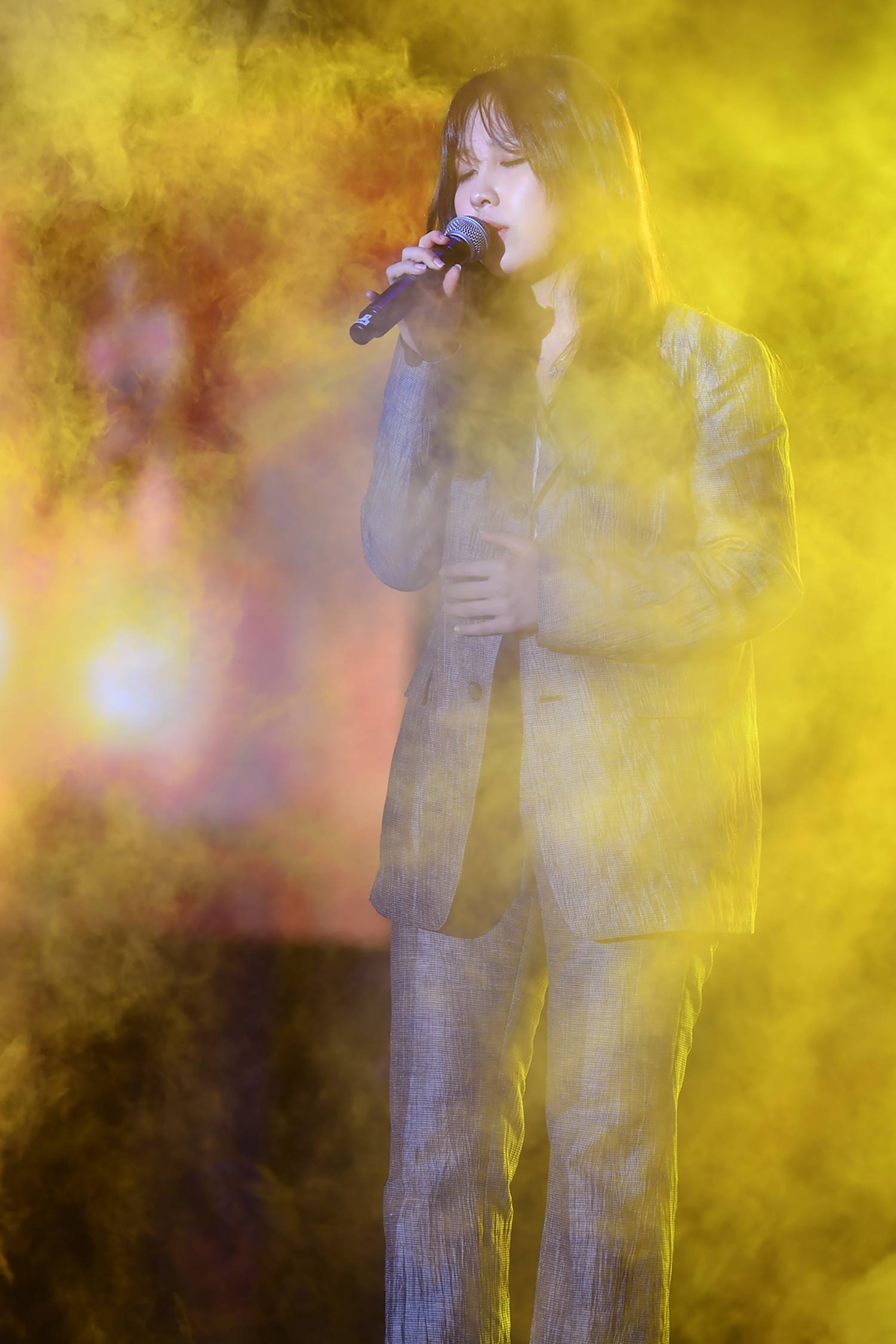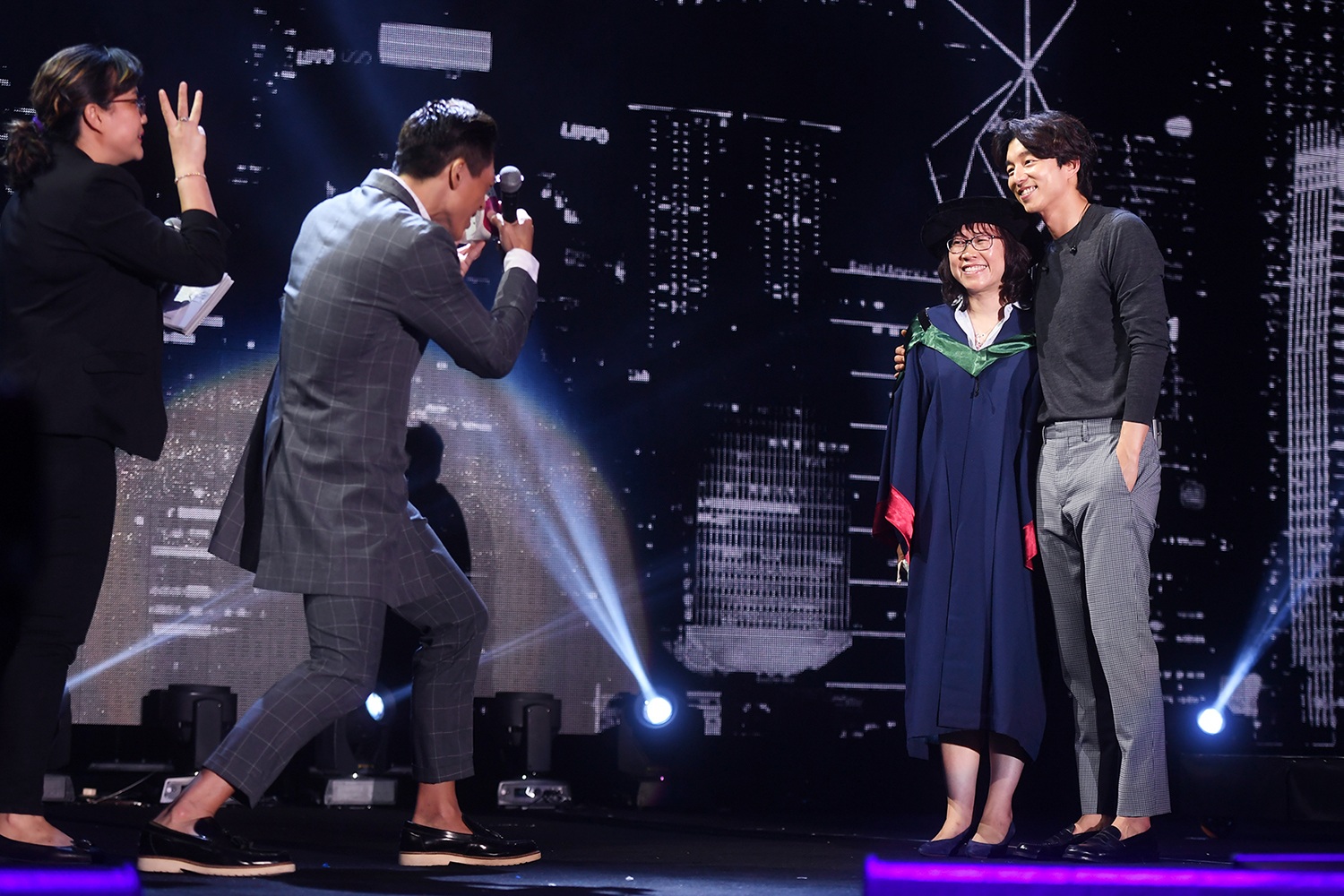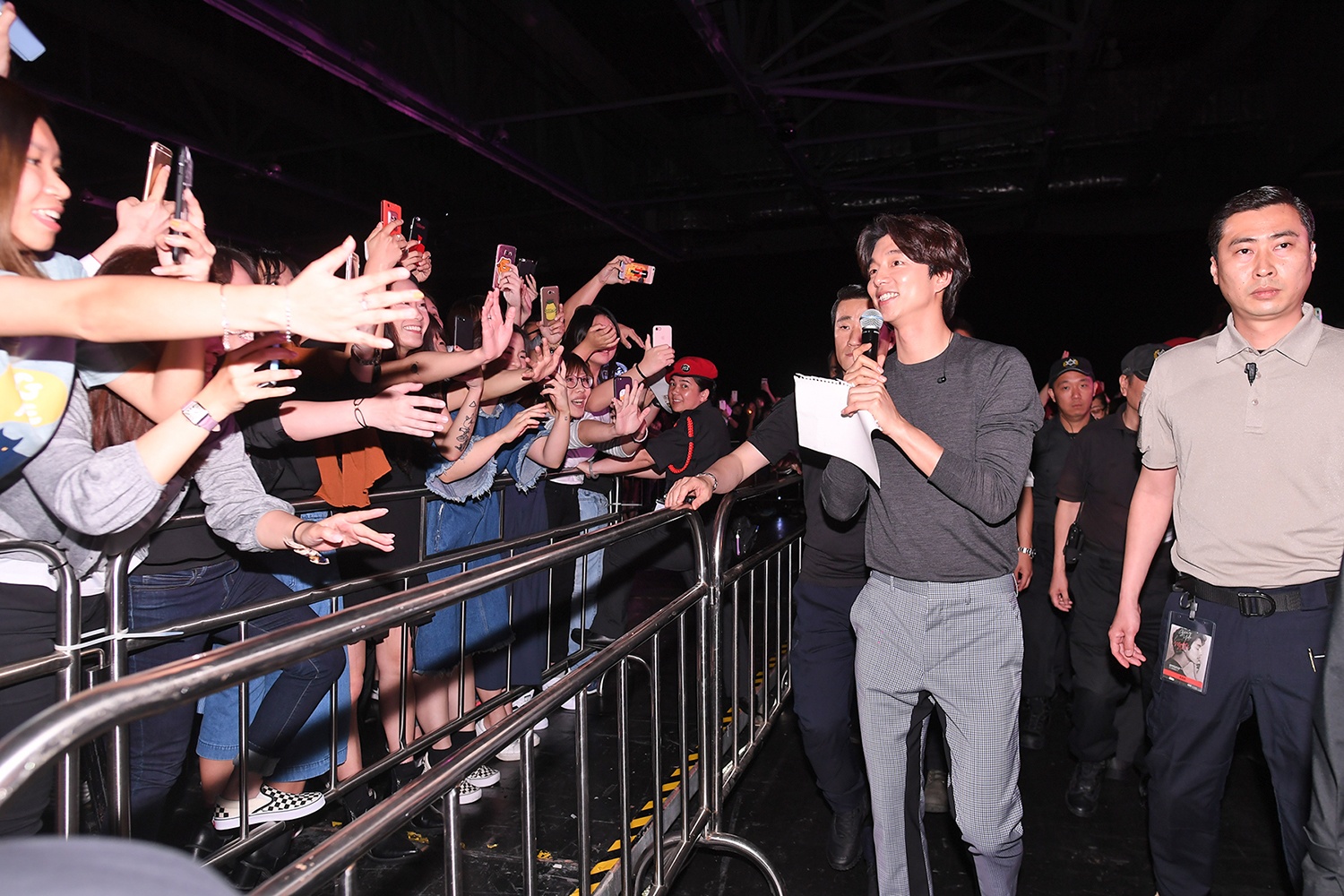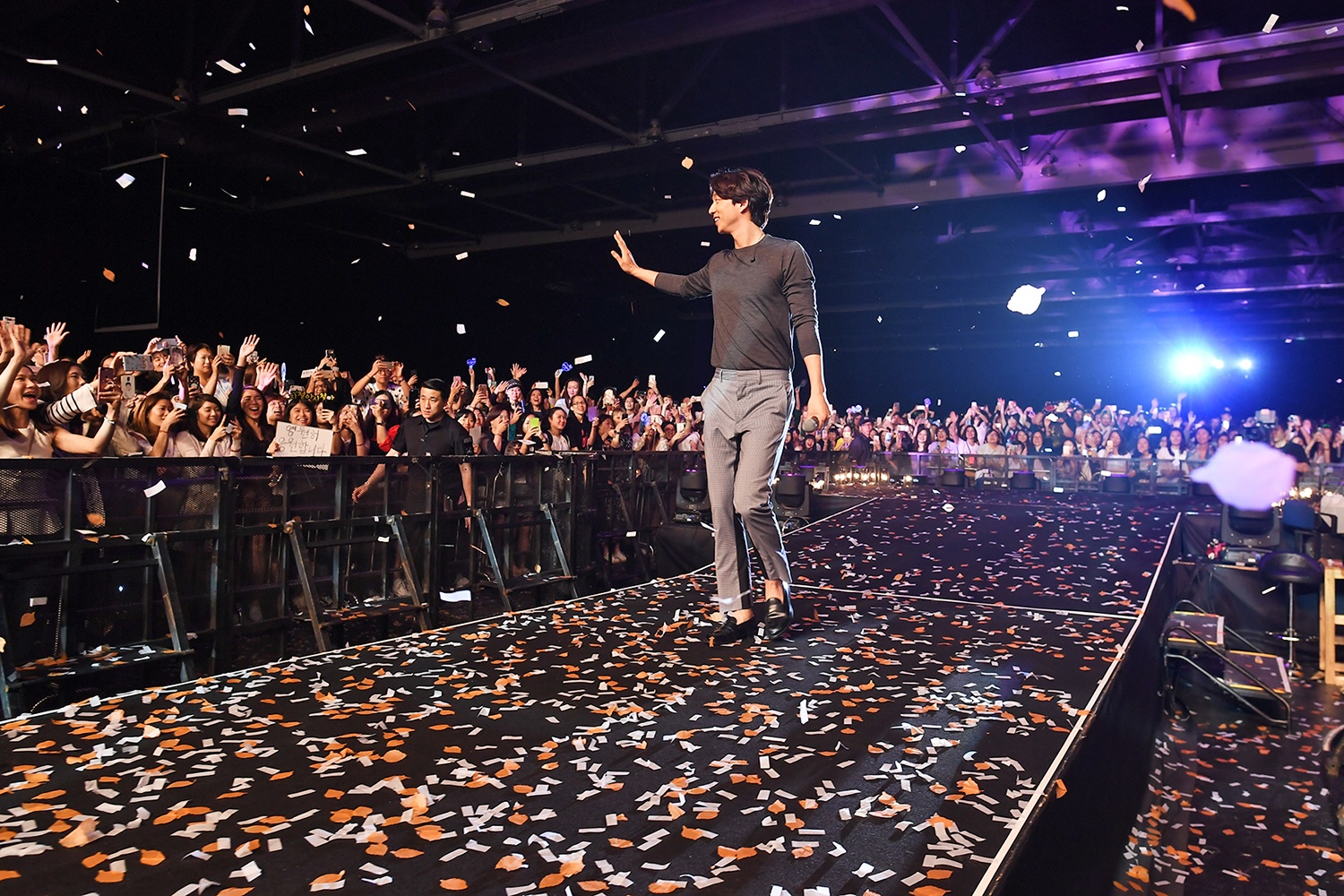 Source: ELF Asia
Share This Post