GOT7's BamBam Is About To Be The Most Successful Fanboy Once Again, And His Reaction Is Everything
BamBam easily takes the title of Taeyeon's biggest fan.
This coming October, the 2022 BEST OF BEST CONCERT will be held in Bangkok, Thailand, with GOT7's BamBam as a performer and a host. Besides BamBam, Girls' Generation's Taeyeon, EXO's Chen, and Xdinary Heroes will be performing. Fans are guaranteed a concert of a lifetime, filled with heavenly vocals and hype performances.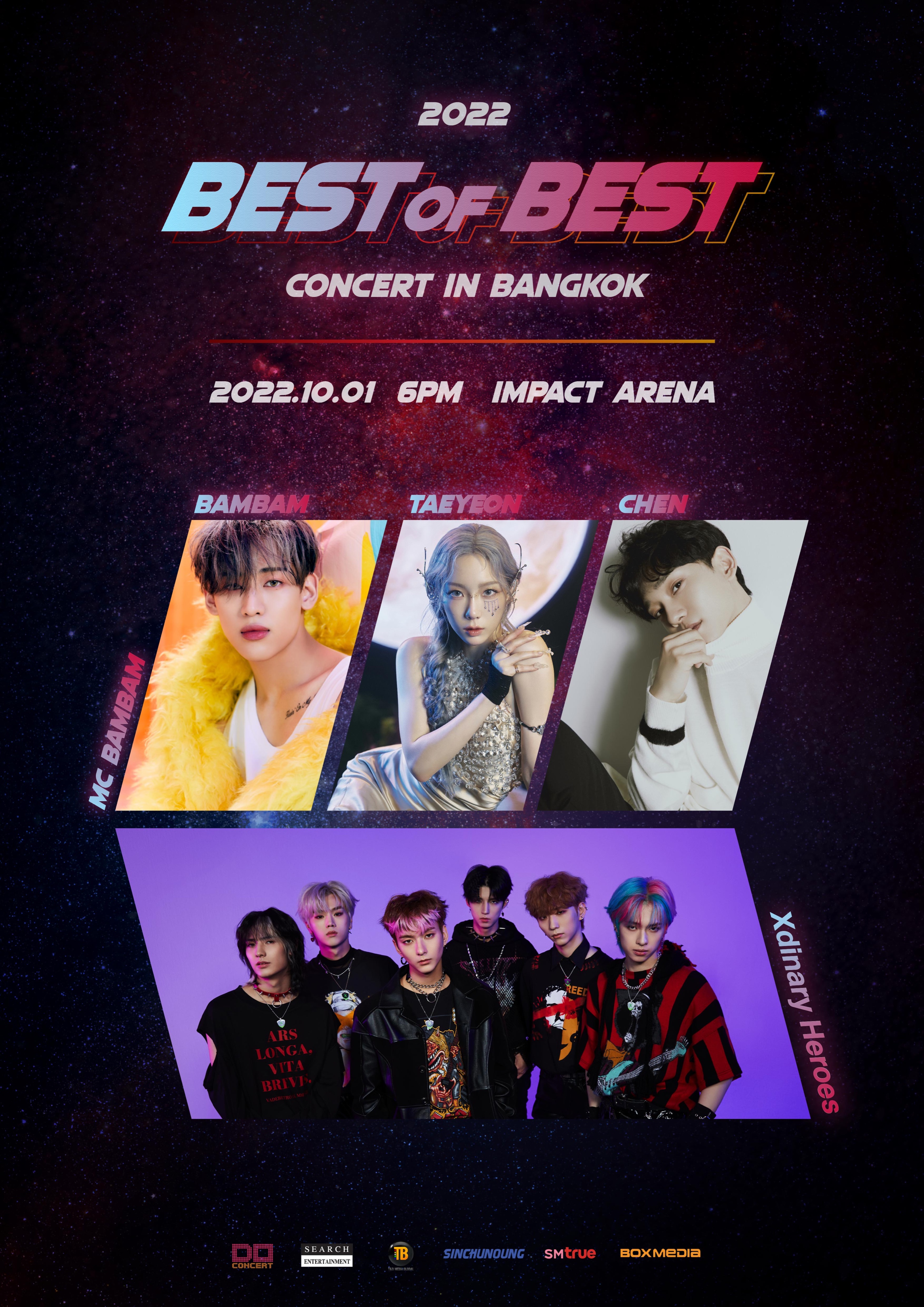 BamBam, like the amazing MC he is, retweeted the ticket post from the venue, but he couldn't help but let his inner fanboy take over his Twitter account. Taeyeon is BamBam's long-time favorite idol, and now that they'll be performing at a venue together and he'll be speaking with her as the MC, he's super nervous and excited.
this is me doing MC this time pic.twitter.com/6IaTE159w7

— BamBam (@BamBam1A) August 17, 2022
An Ahgase jokingly suggested that BamBam could calm his nerves with a banana like his member Jackson did before Coachella, but BamBam responded by saying that he would need something stronger, like tequila. Not the Twitter interaction Ahgases were expecting, but it certainly didn't disappoint.
maybe i need… pic.twitter.com/j35VacPBwy

— BamBam (@BamBam1A) August 17, 2022
All jokes aside, it's clear that everyone, especially BamBam himself, is excited for the BEST OF BEST CONCERT. He's definitely anticipating Taeyeon's performance more than his own, and there's no doubt he'll be cheering her on from the sidelines, just like he did years ago.
bambam and taeyeon in one event 😁 hes such a successful fanboy 😂 im happy for you bambam 💖 hope you can work together with her in the future! @BamBam1A #TAEYEON pic.twitter.com/LtGufYTRcm

— yuna. (@thalassadwarf) August 7, 2022
During another event in Thailand, when BamBam spoke about the lineup for the concert, he couldn't help but blush as soon as he mentioned Taeyeon. As the MC, BamBam received earlier notice than the public that Taeyeon would be performing at the same concert, so one can imagine that when he initially found out, he probably fanboyed like crazy.
bambam talking about the lineup of #BESTOFBEST_BKK concert and just look at the face he made when he say "#taeyeon noona" 😭😂 bambam is too whipped oh god this guy down bad 😭#TOYOTAXBAMBAM#BamBam @BamBam1A pic.twitter.com/aw1rvG8YCf

— yuna. (@thalassadwarf) August 9, 2022
For BamBam, Taeyeon is someone he's admired and supported since his trainee days. While she might have once been a star just out of reach, now they're two stars burning brightly next to each other, and we can't wait to see how they'll light up the stage this coming October.
🐥 Who's the most beautiful woman in your eyes?
🐍🐍 You probably alr know, who's my idol.
🐥 No no
🐍 Really? Taeyeon😚 I used to go to her fansign too back when I was a trainee.

BamBam is a successful fan. I'm so happy for him💚@BamBam1A #BamBam

— m a y| ia🖤 (@babebammie) August 7, 2022
If you want to read more about BamBam boasting about his love for Taeyeon, check this article out:
Fans Expose GOT7's BamBam As A Major Fanboy Of Girls' Generation's Taeyeon
Share This Post