GOT7 Fans Are So Upset With JYPE's Promotion Of Mark They Wrote A Letter
Chinese IGOT7's expressed their discontent towards JYP Entertainment, over what they felt as unfair promotions of Mark.
Chinese fan sites of GOT7 came together on January 14 to compose an open letter to JYP Entertainment. In it they express their concern over unfair promotions of Mark during the SBS Gayo Daejun at the end of 2016. In the letter sent to the company, the fan sites note that Mark was the only member who did not perform in any year-end special stages.
Fans have also sighted that he rarely promotes personal schedules or activities (compared to other GOT7 members), tends not to speak during awards, and generally doesn't speak much during group promotional activities.
You can read the full letter submitted to JYP Entertainment here: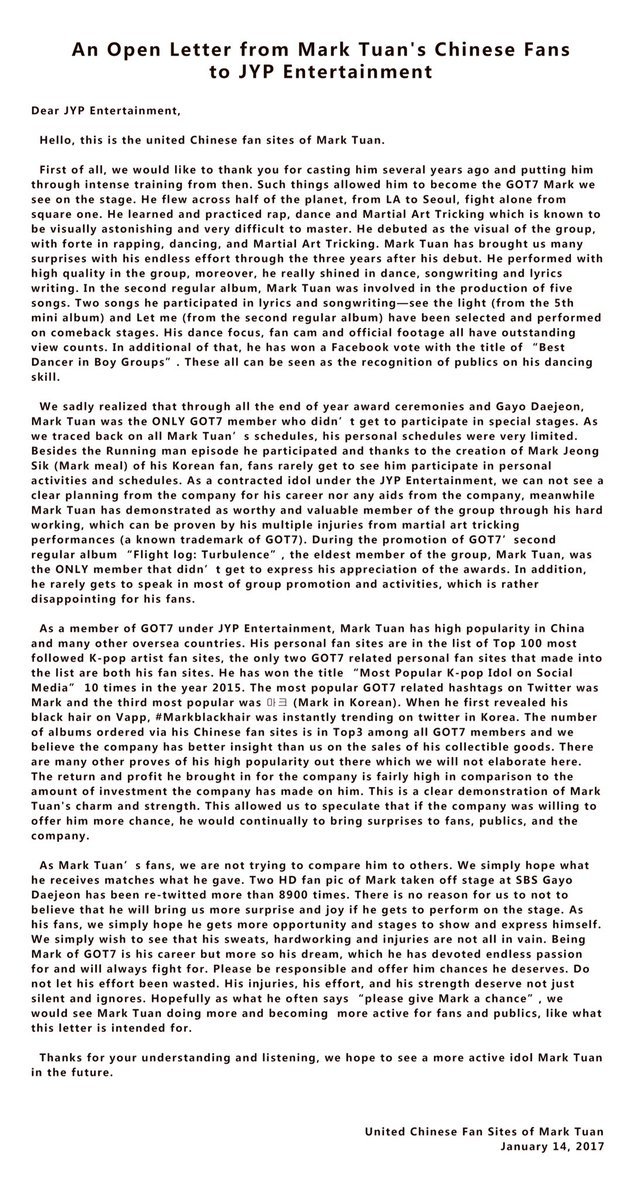 The fan sites have also expressed that they do not wish to compare Mark to other members – they just want to note that he should be given equal praise for his work.
Source: Got-7 Updates
Share This Post