GOT7 Jay B's Mother Prepared Kimbap For Fans, Proving That Jay B's Kind Nature Comes From His Parents
Jay B's parents are the sweetest.
GOT7's Jay B (also known as Jaebeom) guested on fellow member Youngjae's "Best Friend Radio Show" recently, and as with any GOT7 interaction, they were chaotic yet adorable.
2Jae dancing to Bounce 💚 #JAYBxYoungjaeBestFriend pic.twitter.com/05huydhFmK

— 𝙨𝙚𝙫𝙚𝙣𝘥𝘭𝘦𝘴𝘴 (@sevendless) August 30, 2022
PLS someone said that they're in the garden but jaebeom misunderstood it as op saying their name is garden

jaebeom: ur name is garden-ssi?
youngjae: no! they came here at garden studio

😭😭😭😭😭😭😭 pic.twitter.com/2kfyPPstbq

— 🍭 영재쟁 🍒 | 갓7 (@forgot7ss) August 30, 2022
At every radio show episode, Ahgases wait patiently outside, cheering the members on and getting to participate in mini fanmeets here and there, exchanging kind words and lots of letters. Knowing this, and especially since the radio shows happen late at night, Jaebeom's parents have practically become Ahgase's parents, making sure fans are well fed and taken care of as they support GOT7.
Jaebeom's parents sent a coffee truck to KBS Station Z tonight 😭😭😭https://t.co/5ifcpN8jNy#JAYB #제이비 @jaybnow_hr #GOT7 #갓세븐 @GOT7Official @H1GHRMUSIC pic.twitter.com/gs5cEOjUTR

— 𝙨𝙚𝙫𝙚𝙣𝘥𝘭𝘦𝘴𝘴 (@sevendless) April 27, 2022
Most recently, Jaebeom's mom prepared kimbap for Ahgases waiting for Jaebeom and Youngjae outside, and her sweet actions reveal that Jaebeom's kind nature is inherited from his parents.
어무니가 김밥싸주셨어 ㅠ0ㅠ pic.twitter.com/E4V9mqq9ez

— 데일리🌴 (@Daily_106) August 30, 2022
20220830 Jaeboms mom prepared kimbap for Ahgase #마크 #재이비 #잭슨 #진영 #영재 #뱀뱀 #유겸 #GOT7영재의친한친구 #달디 #친친 #MBC #GOT7 #JAEBOM #JAYB #YOUNGJAE pic.twitter.com/wzLyhYipSk

— 오나리 | กันต์นภา | Erika (@latvianahgase) August 30, 2022
She didn't forget to send yogurt to the boys and their staff.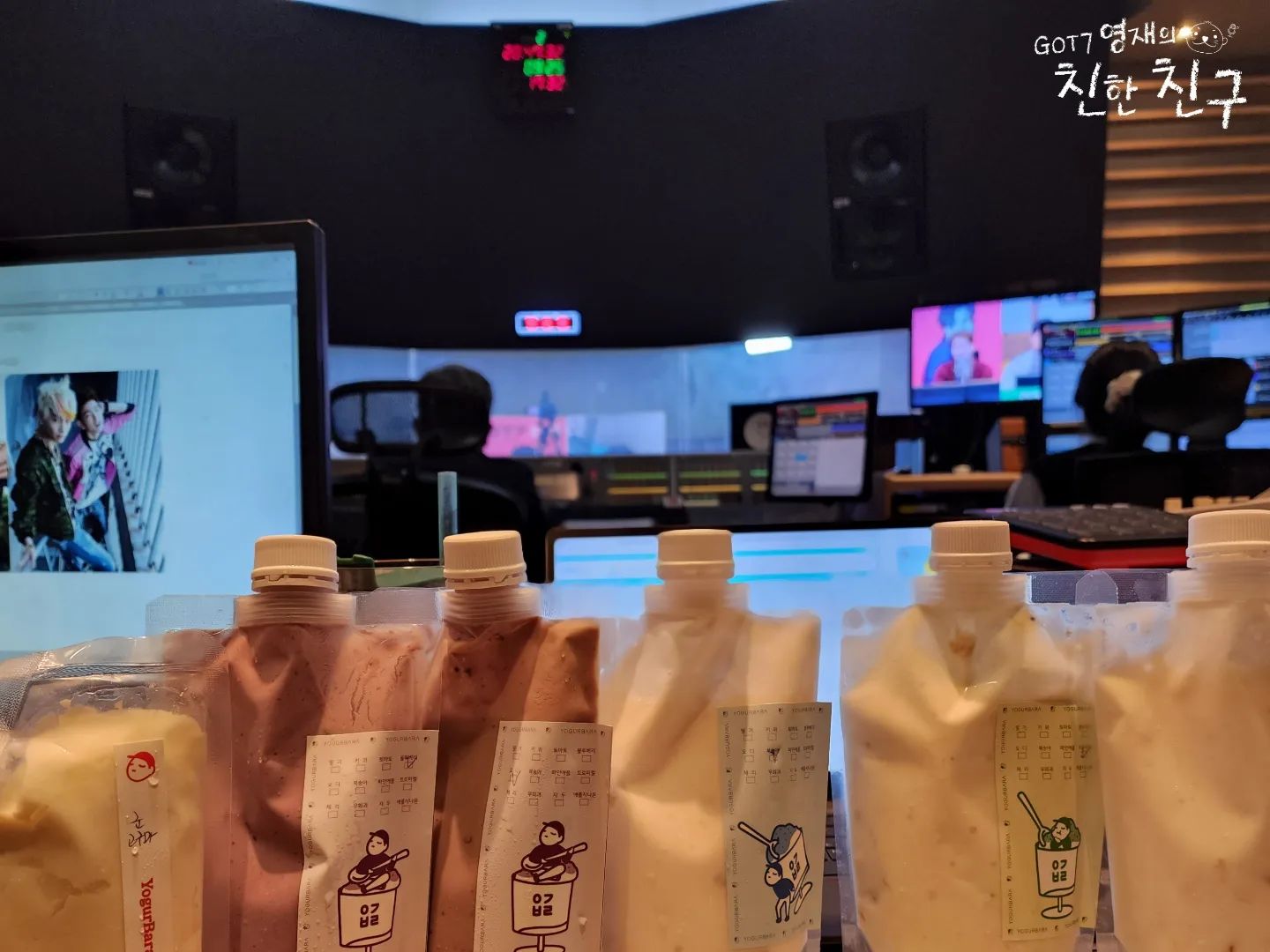 Aww Jaebeom's parents sent yogurts to Dalchinchin staffs and to Youngjae 🥺#JAYBxYoungjaeBestFriend pic.twitter.com/ahaYF6nWvD

— ㅍㅅㅍ (@arscnvshr) August 30, 2022
And when Jay B briefly went outside to interact with Ahgases, he shared a warm hug with his mom before seeing her off.
아덜램,, pic.twitter.com/C1bL2FhNM7

— 낙 (@33kinak_) August 30, 2022
Ahgases know that Jaebeom's parents have never held back their love and support for Jaebeom and everyone around him. They do their best to attend all of his events, easily taking the title of most supportive parents ever.
Jaebeom's parents came to support and visit jayb's pop up store today, acccccck so sweet 🥺♥️ pic.twitter.com/EJZ1Pq927T

— kyum ♡ busy ( closed for a moment ) (@bammiesnake) October 1, 2021
오늘의 베프 💙 귀엽고 착하고 잘생기고 다 해버리는 재버미 @jaybnow_hr #제이비 pic.twitter.com/beX5ypzVbN

— 딸체 (@jaebambum) October 1, 2021
They're also incredibly generous to those around Jay B, often gifting yogurt to the team that works with Jay B (his parents own Cafe Yogurbara, so they often send food as support).
JAY B 😍
so sweet! Jaebeom's parents also gave yogurt to Team JAYB.#JAYB #제이비 @jaybnow_hr pic.twitter.com/unbbhKDiDW

— JAY B | Jaebeom¨ (@archive_Jaebeom) December 23, 2021
Of course, Ahgases are GOT7's biggest supporters, and to show their thankfulness to Ahgases, Jay B's parents prepared 777 rice cakes during their HOMECOMING fancon in May.
Jaebeom and Jinyoung's parents giving out the rice cakes.. they're so nice this is cutee 🥺#GOT7HOMECOMING #GOT7 pic.twitter.com/cnXzRu0KVZ

— Amy 𖣔 ia (@amy_igot7) May 21, 2022
Jaebeom's sweet and humble personality is reflected in the actions of his parents, who return all the love given to their child with sincere gratitude. Their characters are a testament to who Jay B is and why he's so loved, and nothing melts Ahgases' hearts more than knowing that every member in GOT7 shares an extremely close and loving relationship with their parents.
jaebeom breaking out into the biggest smile after finding his parents in the audience. best boy everpic.twitter.com/fwNi8tWEGI

— kim (@defstouch) April 10, 2020
Share This Post