GOT7 and A Pink rank 4th and 5th respectively with debut single on Oricon Chart
K-pop groups GOT7 and A Pink has officially made their entrance into the Japanese music entertainment with the release of their debut single, "Around the World" and "No No No" respectively. 
On October 22nd, GOT7 and A Pink released their debut Japanese single, their popularity proving to be big in the country as the singles topped in 4th place and 5th place on the Oricon Daily Single chart.
GOT7's "Around the World" is an original Japanese track and is accompanied by the B-Side Japanese version of their Korean track "So Lucky".
On the other hand, A Pink is promoting their hit Korean track "No No No", re-recorded in Japanese, with their debut single featuring the Japanese version of "My My" as well.
Congratulations to the two K-pop groups on their successful Japanese debut! Stay tuned as Koreaboo continues to monitor their chart rankings for the Oricon Weekly Single chart.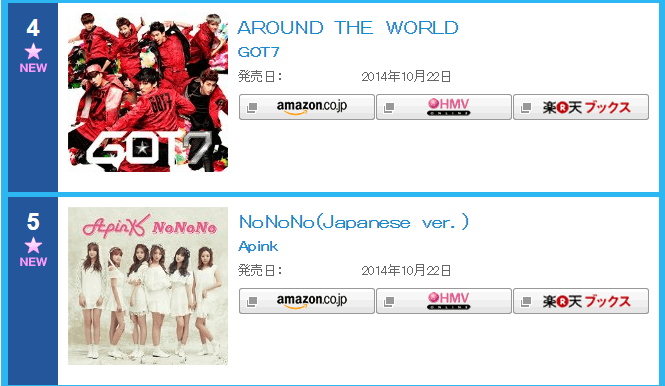 Share This Post