Gugudan Mina Unable To Continue Group Activities While Recovering From Knee Injury
Gugudan's Mina has had her schedule put on hold due to her knee injury.
Mina recently fell at a cafe and hurt her knee. After the incident, she was sent to the hospital where was told she need to rest while it heals back to full strength.
As a result, Mina is currently resting and will be unable to join in with any group activities until she has recovered
On May 18, Jellyfish Entertainment released an official statement regarding Mina's injury.
"Hello, this is Jellyfish Entertainment

We would like to let everyone who is wondering know about Mina's injury condition.

During the day, Mina fell and hurt her knee. We quickly took her to the hospital to get treatment. Thankfully, it was not a big injury but for Mina's recovery, she will take a break for the meantime to focus on recovering."

— Jelly Fish Entertainment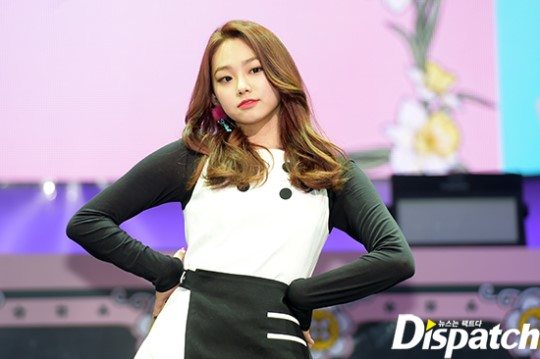 They then went on to explain how Mina's injury would impact her busy schedule.
"As for today's schedule, we are in a situation where it is not possible that we can cancel on the day of, which is why she appeared on stage with the group. She will not be participating in the remaining group schedules for the time being.

We apologize for any inconvenience this may have caused all of the fans. Thank You."

— Jellyfish Entertainment
Source: MK
Share This Post