Happy Birthday to iKON's B.I. and Fiestar's Linzy!
Happy Birthday to upcoming group iKON's confirmed member and leader B.I. as well as Fiestar's Linzy!
Fiestar's Linzy turns 26 today! Although she's known as the charismatic lead vocal of Fiestar, Linzy is also the stunning visual for the 5-member girl group who debuted back in 2012! Fiestar also tweeted a picture of "Happy Linzy Day" as well as a post on their fan cafe to wish her a Happy Birthday!
YG Entertainment trainee B.I., who Korean name is Hanbin, has proved his popularity with fans trending #HappyHANBINday at number 1 worldwide on twitter and has continued to keep the hashtag in the top three worldwide trends for hours. B.I. is only turning 19 today but it is obvious that anticipation is high for this talented trainees upcoming debut.
B.I. is the leader of up and coming YG Entertainment group iKON and is currently competing in survival show Mix and Match to determine the 7 members that will debut under the name iKON. The finals will be held today on October 22nd so wish B.I. a Happy Birthday and cheer on the contests of Mix and Match as we find out who makes the final cut!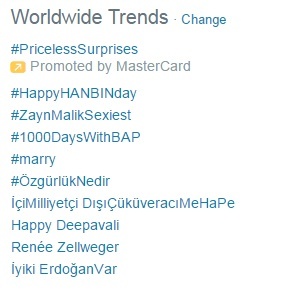 Share This Post