Heechul Addresses Rumors About His Sexual Orientation
Super Junior's Kim Heechul has expressed that he believes it's rude to deny rumors of being gay in a strong way, as it can deeply hurt someone's feelings.
In a recent interview with Yonhap News, Kim Heechul offered a glimpse into how much of a deep and thoughtful person he is, despite his immature yet humorous antics in various entertainment shows.
Recently on Knowing Bros, Kim Heechul revealed that an online post claiming he was gay had popped up on his feed, which gave the members of Super Junior and himself quite a shock.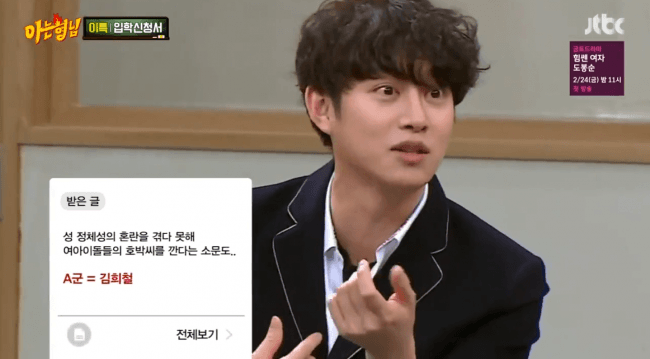 When the interview asked if he felt stressed or worried after reading such a post, Kim Heechul revealed that at first, he became self-conscious, and therefore chose to grow a beard and cut his hair short.
However, he then showed his mature and thoughtful side by expressing that he didn't wish to deny the rumors so strongly, as it could hurt someone else's feelings.
"I'm not gay, because I like women. Haha. But if I deny the rumors too strongly, it could appear very rude to those who are. It's only a difference in preference, and our values are just different."

— Super Junior's Kim Heechul
Viewers applauded his mature way of thinking, and agreed that it could be hurtful to those in the LGBTQ community by giving a strong reaction to such rumors.
Source: Yonhap News
Share This Post