Heechul has a unique way of saving female celebrities' numbers on his phone
Super Junior's Heechul revealed his own interesting way on storing contact numbers of female celebrities. 
On September 24th, Heechul appeared on jTBC's Knowing Brothers with guest Brown Eyed Girls' Gain who emerged as their new student. The two were immediately commended for their close relationship as they revealed they have known each other for 7-8 years.
It was also revealed that Heechul is close to a number of female idol group members and celebrities, which led to his admission that he has a number of them on his phone. When asked if it would be dangerous if he does lose his mobile phone, he calmly explained that, "I save their names as aliases that only I understand." 
The segment ended with laughter when he disclosed that Gain's alias on his phone is "Eyeline."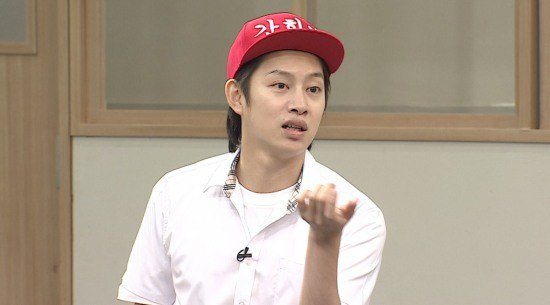 Source: Herald Pop
Share This Post